This article was last updated on June 10, 2022
When it comes to investing, cryptocurrencies are one of the most popular new options out there. Due to their young age and technical nature, many retail investors have become interested in the digital asset. However, in order to invest in cryptocurrencies, you not only need to buy them but store them as well. This means that you will need a crypto wallet. Regardless of whether you are investing in Bitcoin, Ethereum, or any other cryptocurrency, you will need a good wallet to keep your assets secure and at hand. Among all of the available options, Metamask is the most popular wallet for Ethereum. However, it is far from being the only one. As such, today, we are looking at the rich and diverse world of Metamask alternatives to help you make an informed decision.
What Are Crypto Wallets?
Cryptocurrency wallets are digital wallets that store your crypto assets. They come in various forms, including software, hardware, mobile, browser, paper wallets, and more. Each type of wallet has its own set of features and security measures. For example, software wallets are typically less secure than hardware wallets because they're easier to hack. However, they're also more user-friendly and allow you to quickly and easily send and receive crypto funds.
On the other hand, hardware wallets are offline devices that offer a higher level of security since they're not connected to the internet. This makes them more difficult to use but also much harder to hack. Paper wallets are another type of offline wallet that's considered to be even more secure than hardware wallets. They're essentially just pieces of paper with your crypto private keys printed on them. This means that if your paper wallet is lost or stolen, your crypto funds will be gone for good.
Cryptocurrency wallets are an essential part of the crypto world. If you want to own or trade crypto assets, you'll need to have one. This is because a wallet is what provides you with both private keys and a public address. The former of these two acts as a sort of password. In order to gain access to your cryptocurrencies, you will need the private key to unlock the wallet. While cryptocurrencies are technically stored on the blockchain itself, a wallet allows access to them.
Meanwhile, a public address is a bit like an email address. It is a combination of letters and numbers that allows other crypto holders to find you on the network. Through public addresses, people are able to transfer assets between each other. As such, wallets also help facilitates transactions on a blockchain network.
Types Of Crypto Wallet
As we mentioned, there are all sorts of cryptocurrency wallets. They come in various formats, each one with its own advantages and disadvantages. Here are some of the main forms of cryptocurrency wallet:
Software Wallets
Software cryptocurrency wallets are software programs that store your private keys and public addresses. As such, they enable you to send and receive digital currencies. There are many different software wallets available, each with its own pros and cons. For example, some software wallets, like Metamask and its many alternatives, are designed for a specific cryptocurrency. This can be somewhat limiting for some users.
Some software wallets are 'full node' wallets, which means they download the entire blockchain of a given cryptocurrency. This takes up a lot of storage space and can take some time to sync, but it also means that the software wallet is not reliant on any third-party servers. Other software wallets are 'lightweight' or 'SPV' wallets, which only download a small portion of the blockchain. These types of software wallets are faster and require less storage space, but they rely on third-party servers to validate transactions.
When choosing a software wallet, you should consider your needs and preferences carefully. If security is your main concern, then you may want to choose a full node software wallet. If you're looking for speed and convenience, then a lightweight wallet may be more suitable. Whichever type of software wallet you choose, make sure that you keep your private keys safe and secure.
Mobile Wallets
Mobile cryptocurrency wallets are digital wallets that allow users to store, send, and receive cryptocurrencies using their mobile phones. There are a number of different mobile wallets available, each with its own set of features and security measures.
Some mobile wallets are designed for specific cryptocurrencies, while others can be used for multiple types of tokens. When choosing a mobile wallet, it's important to consider your needs and the security measures that are most important to you. For example, if you're looking for a wallet that offers the highest level of security, you might want to choose a wallet that requires multiple approvals for transactions or that stores your private keys offline.
On the other hand, if you're simply looking for a convenient way to transact with cryptocurrency, you might prefer a wallet that is easy to use and doesn't require you to jump through too many hoops. Ultimately, the best mobile wallet for you is the one that meets your unique needs.
Hardware Wallets
Hardware cryptocurrency wallets are hardware devices that store private keys and public addresses for cryptocurrencies. They are considered to be more secure than software wallets, as they are not connected to the internet and therefore less vulnerable to hacking.
Hardware cryptocurrency wallets can be used to store a variety of different cryptocurrencies, including Bitcoin, Ethereum, Litecoin, and Bitcoin Cash. Hardware wallets usually come in the form of a USB device, and they typically have a built-in display so that users can confirm transactions. However, such wallets are typically more expensive than software wallets, but they offer a higher level of security.
What Is Metamask?
Metamask is one of the most popular crypto wallets in the world. With over 1 million users, it is the go-to choice for Ethereum and Ethereum-based tokens. The wallet is available on desktop where it operates as a browser extension for Chrome, Firefox, and Brave. You can also get Metamask on your mobile phone or other smart devices as an app. This is available on the iOS App Store and the Google Play Store.
The Metamask extension allows you to connect to dApps (decentralized applications) on the Ethereum network. It also lets you manage your ETH balance and send/receive transactions. The Metamask mobile app has all of these features, plus added security measures. The app takes advantage of your device's biometric features, allowing you to unlock your account with a fingerprint or face scan. Overall, Metamask is a safe and easy way to store, send, and receive multiple cryptocurrencies.
Metamask Alternatives
While Metamask is one of the most popular wallets for Ethereum and ETH-based tokens, it is not the only option. There are numerous other wallets and platforms that support these cryptos, each one with its advantages. And just because Metamask is the most widespread one it doesn't necessarily mean that it is the best one. Here are some alternatives for you to consider, other than Metamask: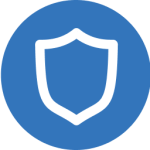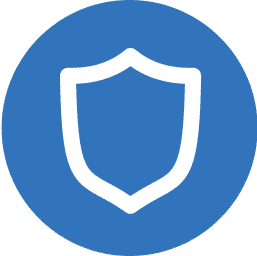 Trust wallet is one of the most popular mobile wallets on the market. Available on both iOS and Android, Trust allows you to store a wide variety of cryptocurrencies. These include Bitcoin, Litecoin, Ethereum, and over 1 million other assets. As such, Trust Wallet is not limited to the Ethereum network like Metamask. This gives it much more flexibility and utility.
Furthermore, Trust allows users to store and browse NFTs, dApps, and other crypto projects. While most of this is also available on Metamask, it gives further functionality to Trust Wallet. Finally, Trust has a built-in marketplace that allows users to buy some cryptos. The app also offers staking and lending options which are great for building a passive income.
All of this is available in the palm of your hand as Trust is a mobile wallet. However, there is no desktop option here. This means that it can't compete with Metamask's browser extension version. However, if you are looking at Metamask solely for the mobile app, then Trust Wallet is definitely a worthwhile alternative.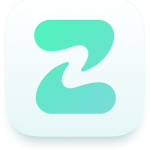 ZenGo is one of the more recent additions to the market of crypto wallets. With a focus on security and a unique approach to achieving it, ZenGo is definitely an alternative to Metamask that you should consider. The wallet is yet another one that allows you to store and manage various kinds of cryptos, including ones not based on Ethereum. This is a big advantage over Metamask, as it gives Zen wider utility for power users. Additionally, like many other wallets, ZenGo allows for the storing and browsing of NFTs, dApps, and many other crypto assets and projects.
However, much like Trust, ZenGo is strictly a mobile wallet. This means that you won't be able to get it on desktop or any other device. That being said, mobile wallets are very convenient while still providing an exceptional level of security. This is only expanded by ZenGo's unique method for guaranteeing protection. The app uses a three-step process to ensure that your assets are secure and only you have access to them.
While your private keys are only stored locally and highly encrypted, gaining access to them requires going through several steps. First is the biometric scan which uses a face or fingerprint scan to verify your identity. Next, an email verification is also required when signing in from a new device. Finally, a recovery file is stored in your device's cloud solution. This allows you to regain access to your wallet without the need for a seed phrase. All of this makes ZenGo a very feasible alternative to Metamask, especially for security-conscious users.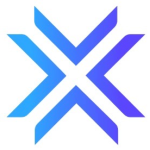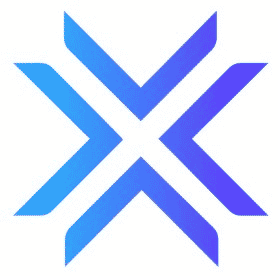 Another great alternative to Metamask is Exodus. This highly-flexible wallet comes with options for both desktop and mobile users, meaning that you can access your assets regardless of where you are. The platform supports more than 200 different cryptos, including Bitcoin and Ethereum. While this number is on the lower side when compared to other options, it is still plenty for most users. Additionally, since many of the supported cryptos are not based on the Ethereum network, the wallet has an advantage over Metamask in its utility.
Other than managing their portfolio, Exodus users also have access to a built-in exchange, market monitoring tools, and a crypto app platform. The last uses featured apps to enable users to stake, lend, and earn interest with their assets. This further increases the Exodus platform's utility, turning it into a fully-fledged ecosystem for all things crypto.
Another powerful characteristic of Exodus is its wide compatibility. The wallet is available as both a mobile app on iOS and Android, and a desktop application. Additionally, apart from the desktop app, Exodus offers a browser extension for Chrome and Brave.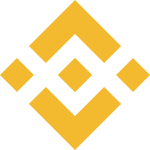 As the name suggests, Binance Chain Wallet is the popular cryptocurrency exchange's proprietary crypto wallet. However, this is a dedicated app that is not the same as the built-in wallet that comes with your Binance account. That one is not exactly a wallet and does not come with many of the added features and security benefits of a dedicated wallet.
As for the Binance Chain Wallet, that is a dedicated wallet. As such, it means that you have full control of your assets and only you can gain access. However, because the wallet is developed by the popular exchange, it still offers advanced integration and functionality with the Binance ecosystem.
The wallet operates on the web browser extension principle, meaning that it is very similar to Metamask. It also offers access to a wide variety of cryptos based on both the Ethereum network and the Binance Smart Chain. This makes the Binance wallet an alternative to Metamask which is nearly identical while adding several benefits.
The Coinbase wallet is another dedicated wallet, developed by a large crypto exchange platform. Much like the Binance Chain Wallet, this one offers the added security benefits of having a dedicated wallet while still being integrated with a larger ecosystem. This means that with the Coinbase wallet, you can take full advantage of the largest US-based crypto exchange in the world.
Coinbase wallet supports a wide variety of cryptocurrencies, NFTs, and various other crypto assets. Because of the exchange's fiat features, you can also easily exchange crypto for fiat and vice versa. This makes managing your assets incredibly convenient and allows you to perform quick trades with minimal spread.
The wallet is available as a desktop extension or mobile app and also offers full Ledger Nano integration for added security. This feature allows you to pair your Coinbase wallet with a Ledger Nano device for the added protection of a hardware wallet while still maintaining the functionality of the Coinbase platform.

Etoro is one of the largest online trading platforms in the world. It offers trading in a variety of assets such as stocks, forex pairs, commodities, indices, ETFs, cryptocurrencies, and more. It also has a dedicated, standalone cryptocurrency exchange dubbed eToroX. This offers advanced trading options and tighter spreads.
The company has also created its own wallet, to allow users to manage their assets while remaining in the eToro ecosystem. Etoro wallet is a mobile app for iOS and Android which allows you to easily withdraw, send, and receive cryptocurrencies. It supports all tokens available on the eToro exchange and over 500 different pairs. As such, it is the perfect choice for newcomers and those already using the popular trading platform.
Hardware Metamask Alternatives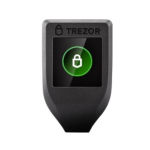 Trezor is a hardware wallet that allows you to store your cryptocurrencies offline. That means that your coins are safe from hackers and other online threats. And unlike other wallets, Trezor gives you complete control over your private keys. As such, no one else can access your coins, even if they have your Trezor device.
The wallet supports over 1000 different cryptocurrencies spanning multiple networks. This means that, unlike Metamask, it is not limited to a single blockchain. Additionally, users can also connect their Trezor device to the Metamask software in order to add NFT support. All of this is available under the highly advanced security that the hardware wallet provides. While Trezor's devices can be a bit pricier, it is definitely worth it if you are concerned about the security of your assets.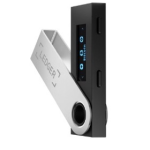 Ledger's Nano devices are another exceedingly popular option when it comes to hardware wallets. As you might have guessed by the name, these focus on compactness and portability. Ledger has achieved this by reducing its devices' footprint and designing them to resemble a simple USB thumb drive. They're designed to be used with Ledger's own software, which allows you to manage your Ledger Nano devices and keep track of your cryptocurrency holdings.
Ledger devices are considered to be some of the most secure ways to store your private keys, as they're offline and therefore not vulnerable to hackers. However, they're also more expensive than other types of wallets and can be difficult to use if you're not familiar with cryptocurrency.
Closing Thoughts On Metamask Alternatives
Metamask is one of the most popular cryptocurrency wallets for a reason. It offers a great service that supports a wide variety of cryptocurrencies and other tokens. It also supports NFTs which is great for enthusiasts and investors alike. Meanwhile, the wallet has wide integration and support across all of the major platforms, allowing you to invest in well-known tokens. More obscure altcoins are also supported through exchanges like PancakeSwap.
However, Metamask has one major downside. The wallet is limited only to Ethereum and Ethereum-based tokens. This means that you won't be able to use it with some of the most popular cryptocurrencies like Bitcoin or Ripple. As such, if you are looking to build a truly diverse portfolio, then one of our Metamask alternatives might be a better option for you.