This article was last updated on June 7, 2022
Buying cryptocurrencies is easier than even before. However, with certain regulatory talks into play, some wonder where it is still as simple. That is especially true for people from the UK, which is why we are going to deliver a step-by-step guide on how to buy cryptocurrencies for citizens of the United Kingdom.
If this is your first time in the crypto space or you are still not confident about the fundamentals, we have something for you. The article contains information about te crypto basics, which gives you are head-start in the crypto industry, in terms of understanding.
However, let's talk about the topic at hand. Here, we will be talking about exactly how to buy cryptocurrencies in the UK, which are the best crypto exchanges, how to choose the correct one, and more.
So let's not waste any more time and start off with our step-by-step guide on buying cryptocurrencies in the UK.
How To Buy Cryptocurrency UK
Time needed: 30 minutes.
Below you will find general information on how to purchase cryptocurrencies in the UK. In this guide, we will be guiding you step-by-step through the process of buying a cryptocurrency in the UK.
Choose a crypto exchange (CEX)

This one is somewhat simple, although there are quite a few worthy crypto exchanges nowadays. What is interesting about cryptocurrencies is that they currently got more recognition and are seeing more adoption, meaning you won't have a hard time finding a suitable investment. Some great exchanges include Binance, Coinbase, eToro, FTX, KuCoin, Huobi Global, and others.

Create an account & verify your identity

Once you've chosen your CEX it is time to create an account. The initial process of registering an account is actually quite easy on most platforms. However, you will need to verify your identity by providing photos of your ID, documents, proof of residency, or others. The team that verifies your information can take up to 5 business days to approve your account.

Link a card to your account.

Now that your account's been approved, you can move on to the next step, which is funding your account after linking your card. This is not a necessary step, as you can directly purchase crypto assets using your bank card. However, it happens a bit slower, so if you want to purchase a token at a specific moment, it might prove difficult if you have no pre-deposited funds in your account. This also allows you to time your purchase better.


Select a cryptocurrency.

If your account is now funded, or you prefer directly purchasing an asset, you can choose a specific crypto project to invest in. We have many articles about cryptocurrencies that will help you select the one that suits you. However, we also suggest reading our dedicated guide "Crypto for Beginners" if you are new to this industry.

Buy the amount you wish.

After you choose the crypto you want to own, you can write down the amount you wish to buy. However, you can also write down the amount of fiat currency you wish to exchange for the token. This will bring you to a preview screen, where you will see how much of the crypto you are buying. Confirming the transaction will make you an owner of that token.

(Optional) Transfer crypto to an external wallet.

If you are not content with keeping your assets in an integrated wallet (within a CEX platform), you can always transfer your funds to an external, third-party wallet. We will be reviewing the best crypto wallets in one of the sections below. In short, some of the best free crypto wallets are MetaMask, Trust Wallet, and Exodus.
How To Buy Cryptocurrency UK – eToro
If you are interested in buying crypto in an easy and fast way, we suggest eToro. The platform is best for beginners, of course, but even if you are an advanced trader, there are many tools you can use.
And even if you have no idea what and when to buy, there is the "CopyTrading" feature, allowing you to follow the best traders in terms of performance, automatically buying and selling the same way they do.
Open an account – It is just as simple to open an account with eToro as it is with other major crypto exchange platforms. Of course, you will once again need to wait some time for eToro to verify your identity through the documents and photos you provide them with. This process can take up to 72 hours, although it usually takes less than 3-4 hours.
Link a card to the account – Now that your identity's been verified, you will need to link your card, which will allow you to move on to the next step. You can link your card by logging in to your eToro account, clicking on deposit, and choosing the amount you wish to deposit. However, you can also simply add your details whenever you actually want to make a deposit.
Add funds – This is just as easy as it sounds. After linking your card you will have the ability to add funds to your eToro account. It will only take a couple of seconds up to a couple of minutes before you see the funds in your balance.
Buy crypto – There are two ways to do this, just as at every other exchange platform. You will have to choose the amount of crypto you wish to buy, or you will have to choose the amount of fiat you wish to exchange for crypto, which will then be calculated automatically and shown on a preview screen. Once that's done, you will become an owner of the crypto of choice. The integrated eToro wallet will ensure your asset is safe and secure.
Top 3 Crypto Exchanges UK
In this section, we will go over some of the best cryptocurrency exchanges in the UK. Keep in mind that these are our top 3 picks, which doesn't mean that other exchanges are bad or unsuitable. However, we do believe these three to also be a great pick for beginners.
Binance
Binance is the leading cryptocurrency exchange seeing the most volume a day, and having the most active users. Currently, there is no argument about it having any proper competition when it comes to users, volume, features, cryptocurrency availability, ease of use, etc.
The platform was founded in 2017 by Changpeng Zhao and Yi He. Binance is headquartered in Malta but has offices in Hong Kong, Japan, and Korea.
The exchange allows users to trade cryptocurrencies such as Bitcoin, Ethereum, as well as more than 500 other cryptocurrencies. Binance also offers a variety of tools and resources for traders, including an artificial intelligence-based trading bot. If you are an experienced trader, you'd find the different trading options quite useful.
In addition to its trading platform, Binance also has a venture capital arm that invests in blockchain startups. The company has raised over $1 billion from investors such as Sequoia Capital and Accomplice Ventures. This is why it is also a popular platform among developers and leading corporations.
They offer a ton of features that other exchanges don't. For example, they have a great mobile app that makes trading on the go super easy, their fees are very reasonable, and there are a lot of awesome features for both beginners and experienced investors.
This and much more is what makes Binance the biggest cryptocurrency exchange on the market, especially for buying crypto in the UK.
Coinbase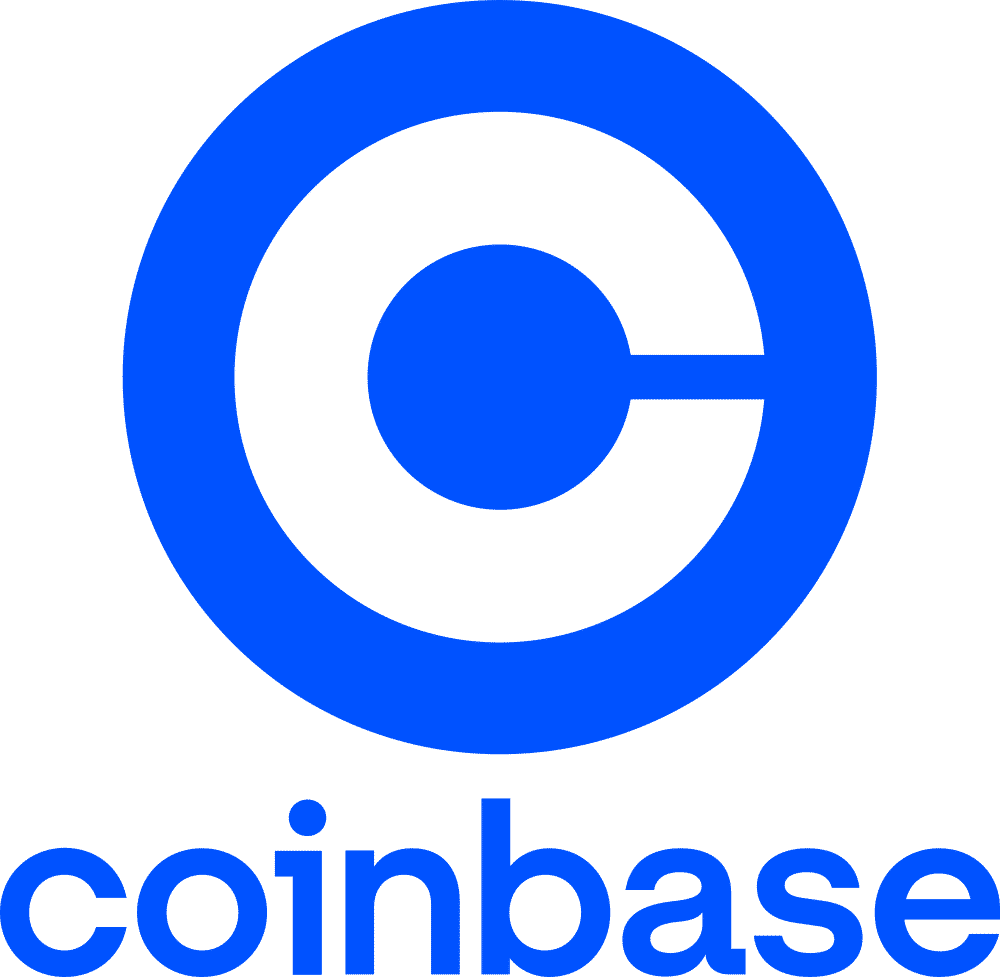 If you're looking for a place to buy or sell cryptocurrencies, Coinbase is the second most popular exchange out there. Additionally, it is the number one crypto platform in the US. Notably, it is the first crypto exchange platform to become globally popular.
Founded in 2012, Coinbase is a digital currency exchange where merchants and consumers can transact with each other. In addition, the platform has many beneficial features, most notably the Coinbase Wallet, which is supported by many crypto applications online.
Coinbase has built a reputation as a safe and easy-to-use platform, making it a popular choice for those new to the world of cryptocurrencies. In addition to buying and selling cryptocurrencies, Coinbase also allows users to store them in a digital wallet on the platform.
Users can also use Coinbase to buy goods and services with Bitcoin, Ethereum, and other supported currencies. Overall, Coinbase is a great option for those looking for a user-friendly platform to trade cryptocurrencies.
FTX
FTX is a cryptocurrency derivatives exchange that saw its first day of operation back in May 2019. The exchange offers a variety of derivative products including futures, options, and leveraged tokens. FTX has its HQ in San Francisco and has partnerships with some of the biggest names in the industry including Polychain Capital, Arthur Hayes, and Deloitte.
Furthermore, FTX is actually one of the biggest exchanges in the UK for 2022, by total daily volume and users.
The exchange has quickly become one of the most popular derivatives exchanges with over $1 billion in daily trading volume. FTX provides a much-needed liquidity boost to the cryptocurrency market and is one of the many exchanges that offers 24/7 trading.
The exchange is also popular due to its low fees, innovative products, and user-friendly interface. Overall, FTX is a top-tier derivatives exchange that is leading the way in innovation and providing much-needed liquidity to the crypto market.
Choosing Your Crypto Exchange
Choosing a crypto exchange is easier than ever. Yet that actually makes it a hard task to complete, especially if you like over-contemplating and comparing platforms. Truthfully, most crypto exchanges nowadays are fair, secure, and offer similar features.
However, there are some that stand out, such as the ones we mentioned earlier. These are platforms that are especially proficient in a specific niche. For example, Binance offers extremely good trading tools and a "trading view".
On the other hand, we have Coinbase which is the easiest platform to use on the market. As a minor addition – it is also the most aesthetically pleasing one.
In the case of FTX, it is unique for offering token leveraging, derivatives, options, and more. Furthermore, the 300+ token options are way more than that of some competitors.
The most important factors are different, however. Especially if you are a new member of the crypto space. What you should be looking at is the required personal information, transaction fees, available cryptocurrencies, and any additional fees.
Keep these in mind when choosing between platforms. However, do not stress too much about the platform you choose. It is just as easy to create a completely fresh account on any of the other platforms. In fact, you can have an account on every single platform on the market.
In the case you wish to close your account, you can easily transfer your funds to a different crypto exchange, or even better – to an external crypto wallet. Now that we are talking about wallets, let's move to the next section.
Best Crypto Wallets UK
Here, we are compiling a list of the best crypto wallets for UK users. We will talk about why they are important in the section below. This is an important section when it comes to
But first, let's see our top picks for software crypto wallets:
MetaMask
MetaMask is a software that allows you to run Ethereum dApps in your browser without running a full Ethereum node, in addition to being a crypto wallet. It also includes a secure identity vault, providing a user interface to manage your identities on different sites and sign blockchain transactions.
MetaMask also lets the user create and manage their own identities, so when they visit a dApp, they can easily request the correct information. The wallet also supports multiple networks, so you can easily switch between the "testnets" and the "mainnet" and hold different currencies.
It is inarguably the most used online crypto wallet at the moment. That's mainly because it has so much utility.
Trust Wallet
Trust Wallet is a mobile cryptocurrency wallet that enables users to store, send and receive digital assets. The wallet is available for Android and iOS devices, and it supports a variety of cryptocurrencies, including Bitcoin, Ethereum, Litecoin, Ripple, and more. Trust Wallet is a hierarchical deterministic wallet, which means that it generates new addresses for each transaction.
This makes it more secure than other types of wallets, as it makes it difficult for attackers to compromise the entire wallet. Trust Wallet also has a built-in exchange, allowing users to easily convert between different cryptocurrencies.
In addition, the wallet supports multiple languages, making it accessible to a global audience. Trust Wallet is a well-rounded and user-friendly cryptocurrency wallet that is perfect for beginners and experienced users alike.
Exodus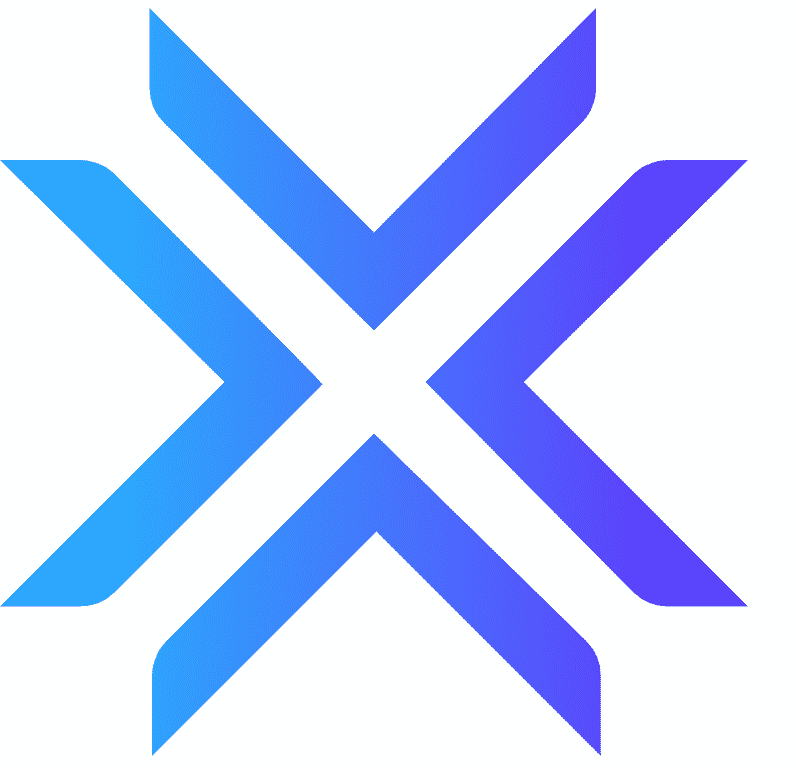 Exodus is a popular option for those looking for a safe and secure way to store their digital assets. The software wallet is easy to use, with a clean interface that makes it simple to keep track of your holdings, which is suitable for both new and experienced traders alike.
In addition, the Exodus wallet provides support for a variety of different cryptocurrencies, making it a versatile option for those who hold multiple types of digital assets. It also offers an in-built exchange feature, allowing you to easily swap between different cryptocurrencies without having to leave the wallet interface.
In conclusion, the Exodus crypto wallet is a great choice for those looking for a user-friendly and feature-rich option for storing their digital assets.
Importance Of Crypto Wallets
First of all, let's define crypto wallets. A crypto wallet is a digital wallet that stores your cryptocurrency's private keys offline. Crypto wallets come in many different forms, including hardware wallets, software wallets, and some others.
Hardware wallets are physical devices that look like USB drives. They are the most secure type of wallet, but they cost money and can be lost or stolen.
Software wallets are programs that you install on your computer or phone. They are less secure than hardware wallets but are free and easy to use. This is the case with MetaMask.
No matter what type of wallet you choose, it is important to keep your private keys safe and secure. If your keys are lost or stolen, your currency will be gone forever.
Overall, it is a great idea to keep your assets outside of centralized exchanges and inside of crypto wallets. Depending on the type of wallet and security you are looking for, you can choose between the different wallets.
Closing Thoughts
The more we adopt cryptocurrencies, the easier it is going to be to obtain them. This stands true for most countries around the world. That's because the supply and demand rate goes through the roof.
When we see so much demand of an asset, platforms are looking to compete in order to attract more customers. Because of this, there are many new features platforms are looking to implement.
So the question is no longer "how to buy crypto in the UK". Rather, you should ask yourself which platform offers the most suitable terms for yourself.
Depending on your needs, your experience, and your fee tolerance, there will be a CEX for you. Since there are no regulations in the UK, you won't come across any particular difficulties.
With that being said, we actually have a short guide on buying Ethereum in the UK. Click here to check it out.
Now that you know how to buy cryptocurrencies in the UK, we hope you enjoy your crypto journey.