This article was last updated on June 7, 2022
Cryptocurrencies are one of the hottest topics around the globe at the moment. Ever since 2021, the adoption rate of crypto's been wild. Of course, the main performers in the space are Bitcoin (BTC) and Ethereum (ETH). For this reason, we will be showing you how to buy Ethereum in the UK.
If you are new to the crypto space, we suggest going through our dedicated article for newcomers – "Crypto For Beginners". Once you complete reading it, you will feel more confident navigating through cryptocurrencies. Not only that, but you will be confident in your understanding of the industry.
Thankfully, ever since the crypto industry boom, purchasing tokens is easier than before. There are many crypto exchange platforms to choose from, each having its own pros and cons.
However, worry not, as we will be discussing the most suitable platform for yourself, as well as information about Ethereum, buying Ethereum in the United Kingdom, and a step-by-step guide on how exactly to buy the asset.
Without wasting any more time, let's begin with the step-by-step extensive guide on how to buy Ethereum in the UK.
How To Buy Ethereum In The UK – In-Depth Guide
Time needed: 20 minutes.
In this in-depth guide, we will precisely instruct you on how to buy Ethereum in the UK. Completing the process once will leave you with a great understanding of how to buy any cryptocurrency in the future.
Find a suitable crypto exchange that lists ETH.

Finding a suitable crypto exchange (CEX) is crucial when purchasing a cryptocurrency. In the case of Ethereum, almost every single CEX has it listed. However, we recommend choosing one of the better and more credible exchanges on the market such as – Binance, Coinbase, eToro, FTX, KuCoin, and more.

Create an account.

Creating an account is the easiest part of the process. Once you choose the CEX you wish to trade with, just open their homepage and click on Register/Create an Account/Sign Up. Once you fill in your email, password, etc. you will need to confirm your identity, once you log in. This includes sending the CEX a photo of your ID, utility bills to prove residency, and some other documents, depending on the platform.

The time it will take for most CEXs to review your documents is about 24 hours, although all officially state – 72 hours wait time at most.

Fund your account.

Now that your identity's been proven, you will need to make a deposit. Although you can also directly purchase a certain amount of ETH by using your card, we suggest making a deposit. That's because some CEXs have a higher fee for card purchases. Keep in mind that every CEX has a deposit fee as well, although some have it lower than others.

Search for the Ethereum page within the CEX.

Once you've funded your account, it is time to locate Ethereum within the CEX's application. This usually happens once you type in Ethereum in the search bar.

Choose the amount of Ethereum you wish to buy.

In most CEXs, you can press "Buy" within a cryptocurrency's dedicated panel. Once you do that, you can type down the amount of Ethereum you wish to buy. Another way to do it is to type in the amount of GBP you wish to exchange for Ethereum. Either way, the platform will calculate the amount of ETH you will get or the amount of GBP it will cost.

Confirm the transaction.

Every CEX has a preview of the purchase you will make. This opens a new window, where are "Confirm" button will appear. However, this button will be there only for a couple of seconds, due to slippage reasons. If you go over the time, do not worry. You just need to enter the amount of ETH/GBP once again, but this time you need to be a bit faster.

If you've done all of the steps above, you should now be an owner of Ethereum.

(Optional) Transfer Ethereum to an external wallet.

Most experienced traders prefer keeping their assets in an external wallet. These wallets can be either software or hardware. Software wallets are usually free, while hardware wallets cost money. We suggest starting off with the most popular and secure free software wallet on the market – MetaMask. This will ensure your assets are yours only and cannot be frozen by an exchange for any reason.
Ethereum: Basic Information
If you've been involved in the cryptocurrency world for even a short amount of time, you've probably heard of Ethereum. But what is Ethereum exactly?
In simple terms, Ethereum is a decentralized platform that runs smart contracts: applications that run exactly as programmed without any possibility of fraud or third-party interference. However, Ethereum is also the name of the native cryptocurrency of the network.
Ethereum is how the internet is supposed to work – a decentralized platform where individuals can interact without having to go through a middleman. This allows for the development of decentralized applications (dApps) and tokens. Decentralized applications are apps that run on a blockchain, which means that they are not subject to censorship, fraud, or third-party interference.
Tokens are digital assets that can be used to represent anything from regulatory compliance to currency. For example, the popular cryptocurrency Augur uses Ethereum's blockchain to create a decentralized prediction market.
The combination of dApps and tokens has led to the creation of a new economy powered by blockchain technology. And with over 1,000 dApps and counting, the Ethereum ecosystem is only getting bigger.
Ethereum is much more than just a platform for creating dApps and tokens, however. It is also home to an active community of developers and entrepreneurs who are working on exciting new projects.
We believe that with time, Ethereum will overthrow Bitcoin as the biggest cryptocurrency by market cap. But this won't happen anytime soon. If we were to guess, it would take around 4-5 more years before Ethereum surpasses Bitcoin (conservative opinion). Let's take a look at how to buy Ethereum in the UK.
Best Cryptocurrency Exchanges (CEX) In The UK
Binance is the leading cryptocurrency exchange seeing the most volume a day, and having the most active users. The platform was founded in 2017 by Changpeng Zhao and Yi He. Binance is headquartered in Malta but has offices in Hong Kong, Japan, and Korea.
The exchange allows users to trade cryptocurrencies such as Bitcoin, Ethereum, and more than 500 other tokens. Binance also offers a variety of tools and resources for traders, including an artificial intelligence-based trading bot.
In addition to its trading platform, Binance also has a venture capital arm that invests in blockchain startups. The company has raised over $1 billion from investors such as Sequoia Capital and Accomplice Ventures.
They offer a ton of features that other exchanges don't. For example, they have a great mobile app that makes trading on the go super easy. Plus, their fees are very reasonable. All this makes Binance a great choice for both experienced crypto traders and beginners alike.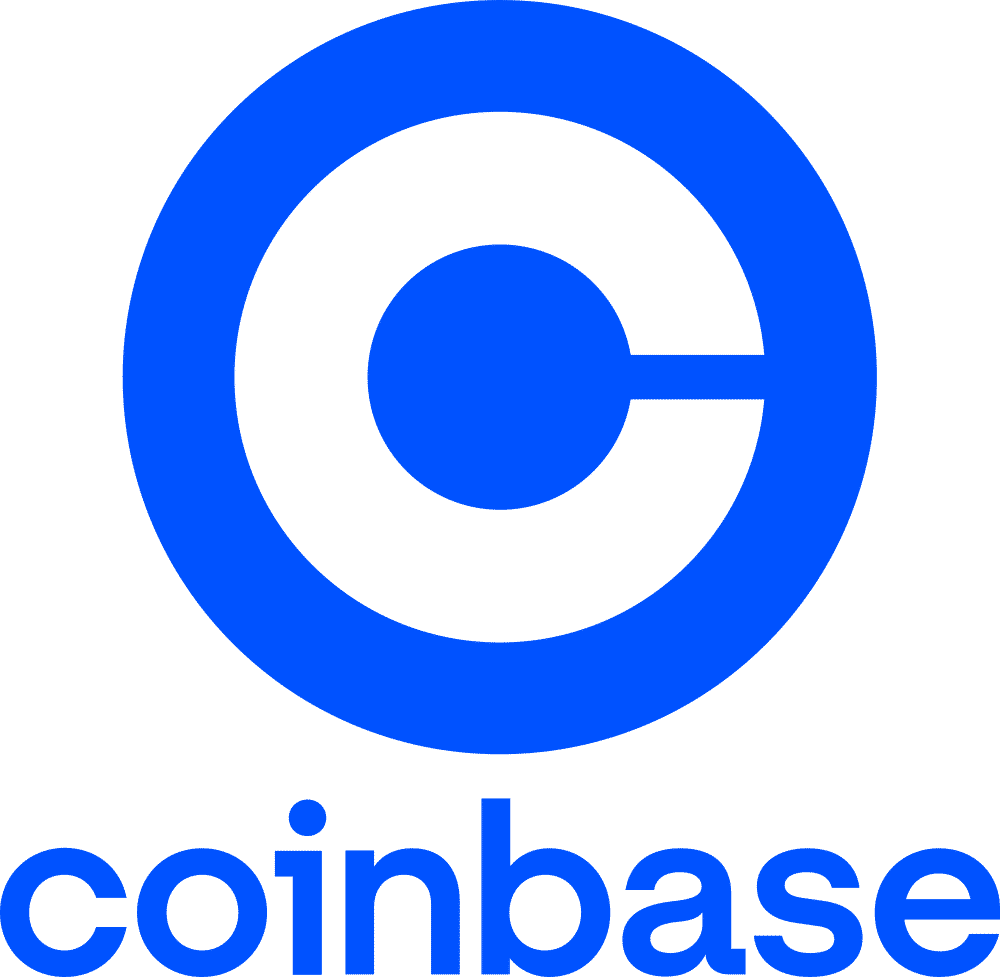 If you're looking for a place to buy or sell cryptocurrencies, Coinbase is the second most popular exchange out there. Founded in 2012, Coinbase is a digital currency exchange where merchants and consumers can transact with each other. In addition, the platform has many beneficial features, most notably the Coinbase Wallet, which is supported by many crypto applications online.
Coinbase has built a reputation as a safe and easy-to-use platform, making it a popular choice for those new to the world of cryptocurrencies. In addition to buying and selling cryptocurrencies, Coinbase also allows users to store them in a digital wallet on the platform.
Users can also use Coinbase to buy goods and services with Bitcoin, Ethereum, and other supported currencies. Overall, Coinbase is a great option for those looking for a user-friendly platform to trade cryptocurrencies.
FTX is a cryptocurrency derivatives exchange launched in May 2019. The exchange offers a variety of derivative products including futures, options, and leveraged tokens. FTX is headquartered in San Francisco and is backed by some of the biggest names in the industry including Polychain Capital, Arthur Hayes, and Deloitte.
The exchange has quickly become one of the most popular derivatives exchanges with over $1 billion in daily trading volume. FTX provides a much-needed liquidity boost to the cryptocurrency market and is one of the many exchanges that offers 24/7 trading.
The exchange has also been praised for its low fees, innovative products, and user-friendly interface. Overall, FTX is a top-tier derivatives exchange that is leading the way in innovation and providing much-needed liquidity to the crypto market.
Launched in 2016, Crypto.com is a cryptocurrency platform that enables users to buy, sell, and store digital assets. The platform supports a variety of cryptocurrencies including Bitcoin and Ethereum, of course, as well as more than 250 others.
In addition to its digital asset exchange, Crypto.com also offers a range of other services, such as a mobile wallet app, a payments processor, and a metal debit card. The company is headquartered in Hong Kong and has offices in Singapore, the United States, and the United Kingdom.
Crypto.com was founded by Kris Marszalek, Rene Bhochstein, and Gary Orlovsky. Marszalek is a serial entrepreneur who previously co-founded SimplyBook.me, an online appointment booking software company. Bhochstein is a former management consultant with experience in the payments industry. Orlovsky is a serial entrepreneur and angel investor who has co-founded several companies, including iBA Talent Management Group and Loyalty Plant.
KuCoin is a cryptocurrency exchange that was launched in September 2017. The exchange is based in Hong Kong and has a team of experienced professionals from the financial and tech industries. KuCoin offers a variety of features that make it attractive to both beginners and experienced traders.
For example, the exchange offers a debit card that allows users to spend their cryptocurrencies anywhere that accepts Visa or Mastercard. In addition, KuCoin provides a mobile app that makes it easy to trade on the go.
The KuCoin team is also committed to security, with multiple layers of protection in place to keep user funds safe. Overall, KuCoin is a well-rounded exchange that offers a great experience for both new and experienced cryptocurrency traders.
Things To Consider When Choosing CEX
Choosing a CEX is not an easy task nowadays. That's mostly because everyone offers similar features, fees, and interfaces. However, there are some things that stand out. For example, the current biggest crypto exchange on the market is Binance.
It offers a bunch of different trading features. What's even more, they are suitable for both experienced and new investors alike. That's because of their platform which has a "Lite" version and a "Pro" version. You can switch between both with the click of a button, within a single application (iOS and Android).
One negative about Binance is their lack of chat/phone support, which will throw off many if you lock yourself out of your account for any reason.
On the other hand, we've got Coinbase. It is notorious for being extremely simple to use, however, a downside of it is that it has higher fees.
Here are a couple of things we suggest you research before choosing a suitable crypto exchange:
Restricted Countries
Required Documents For Identity
Fees (Transaction, Deposit, Exchange)
Minimum Deposit Amount
Maximum Withdrawal Amount
Available Cryptocurrencies
Slippage
Security / Insurance
Products
and more…
Of course, there are other factors such as the easy-of-use of the app, the investor tools, etc. However, these are the major ones that need your attention.
Top 5 Crypto Wallets To Hold Ethereum
As you probably already know, the only way to send and receive cryptocurrency assets is through crypto-wallets. These are software or hardware wallets that store your cryptocurrencies and NFTs.
Software wallets are usually free and available for both desktop and mobile, however, they are a bit less secure.
Hardware wallets cost money, but are arguably more secure, since you can take them offline, together with yourself.
Nowadays, nearly every single crypto exchange contains a wallet within its platform. This means that every time you buy crypto through Binance, for example, your asset remains within the platform's integrated wallet.
Below you can see our picks for the best crypto wallets. These include 3 software wallets and 2 hardware wallets.
Metamask is a free, open-source extension for Google Chrome that allows users to make transactions on the Ethereum blockchain. It features a simple interface that anyone can use, regardless of their level of technical expertise. Metamask also includes a number of security features, such as a seed phrase that you can use to restore your account if lost/stolen.
In addition, Metamask allows you to connect to a variety of decentralized applications (dApps) on the Ethereum network. This makes it an essential tool for anyone interested in using or developing dApps. Overall, Metamask is a simple and convenient way to interact with the Ethereum blockchain, while also storing your crypto assets safely and securely.
For this and many other reasons, we suggest checking it out, as it is also free to use.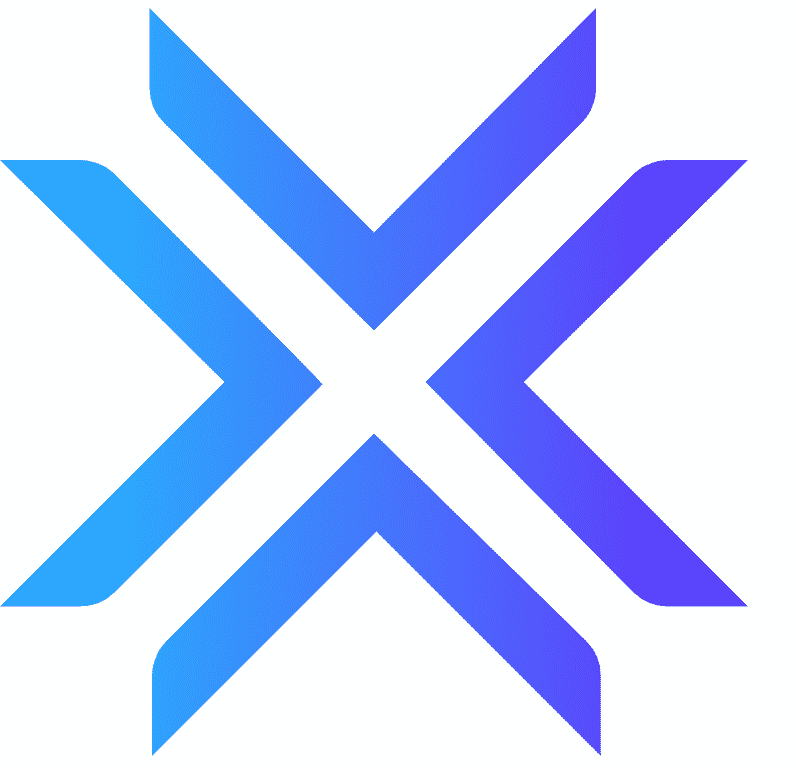 Exodus is a popular option for those looking for a safe and secure way to store their digital assets. The software wallet is easy to use, with a clean interface that makes it simple to keep track of your holdings, which is suitable for both new and experienced traders alike.
In addition, the Exodus wallet provides support for a variety of different cryptocurrencies, making it a versatile option for those who hold multiple types of digital assets. It also offers an in-built exchange feature, allowing you to easily swap between different cryptocurrencies without having to leave the wallet interface.
In conclusion, the Exodus crypto wallet is a great choice for those looking for a user-friendly and feature-rich option for storing their digital assets.
Trust Wallet is a mobile cryptocurrency wallet that enables users to store, send and receive digital assets. The wallet is available for Android and iOS devices, and it supports a variety of cryptocurrencies, including Bitcoin, Ethereum, Litecoin, Ripple, and more. Trust Wallet is a hierarchical deterministic wallet, which means that it generates new addresses for each transaction.
This makes it more secure than other types of wallets, as it makes it difficult for attackers to compromise the entire wallet. Trust Wallet also has a built-in exchange, allowing users to easily convert between different cryptocurrencies.
In addition, the wallet supports multiple languages, making it accessible to a global audience. Trust Wallet is a well-rounded and user-friendly cryptocurrency wallet that is perfect for beginners and experienced users alike.
Trezor Model T is a cryptocurrency wallet that offers a high level of security for your digital assets. The device has an easy-to-use design, with a color touchscreen display that makes it easy to navigate. The Model T also supports a wide range of cryptocurrencies, making it a versatile choice for users.
In addition, the Trezor Model T includes a number of features that help to keep your coins safe, such as two-factor authentication and pin code protection.
Overall, the Trezor Model T is an excellent option for those looking for a secure and user-friendly way to store their cryptocurrencies.
For those who are looking for a secure way to store their cryptocurrency, the Ledger Nano S is a great option. This wallet connects to your computer via USB and allows you to store your Bitcoin, Ethereum, and other altcoins offline.
The Ledger Nano S also features a built-in OLED display so that you can confirm each transaction.
Additionally, the wallet has a backup through a 24-word recovery phrase in case you lose your device.
Overall, the Ledger Nano S is a great option for those who are looking for a secure and user-friendly cryptocurrency wallet.
How To Buy Ethereum In The UK – eToro
In this section, we will be looking at how to buy Ethereum in the UK, using the eToro exchange. We believe eToro is one of the most popular exchanges in the world because of how easy it is to buy assets.
Follow these 4 steps to become an owner of Ethereum in the UK:
Create Your Account.
To start off, you will need an eToro account. It is quite simple to create one. You will need to provide them with personal documents proving your identity. However, it will take up to a couple of days for the dedicated department to verify your identity. Once that's done, you will be allowed to trade on the platform.
Link a Card.
Before you make any trades, you will need to link your card to use it directly. Linking your cards is better than using them directly for a couple of different reasons. The first one is speed – your transactions will happen faster and you won't need to add any further card data. The second one is convenience and fast transaction times.
Add Funds.
Now that you have your card linked, you can add funds to your account. Having funds ready ensures lightning-fast transactions, meaning there will be little slippage. In contrast, if you were to use a direct payment with your card, the price at which you purchase LINK will be different than the one you saw beforehand.
Buy ETH.
Once your account is funded, you can easily trade fiat currency for ETH. However, you can also choose the amount of ETH you wish to purchase and save some fiat for other tokens. After choosing the amount of ETH you will need to confirm the transaction. Doing so will take your fiat and add ETH to your native eToro wallet and portfolio.
How To Buy Ethereum In The UK – Summary
Here is a summarized version of the extensive guide found earlier in the article:
Find a suitable crypto exchange that lists ETH.
Create an account.
Fund your account.
Search for Ethereum within the CEX.
Choose the amount of Ethereum you wish to buy.
Confirm the transaction.
(Optional) Transfer Ethereum to an external wallet.
Closing Thoughts
As you can see, buying Ethereum in the UK is just as easy as acquiring any other crypto asset on the market. However, buying Ethereum itself is the most simple part. Beforehand, you need to make sure you pick the right crypto exchange and crypto wallet for yourself. Especially the crypto exchange, since most have integrated wallets.
Yet, there is no reason to stress about it too much. If you dislike a given exchange, you can easily transfer your assets, create an account at another exchange, and start all over.
And if you are into buying other cryptocurrencies, we'd suggest reading our guide on how to buy Monero.
With that being said, we hope you leave knowing a bit more than before, and most importantly, know how to buy Ethereum in the UK.