This article was last updated on August 8, 2022
In the day and age of the financial revolution, MetaMask is the crypto wallet the majority of beginners go for. That's completely normal considering the fact MetaMask is the most popular crypto wallet in the space. Not only that, but it is very easy to set up and use, making it appealing to the average non-tech-savvy person.
It is important that you understand MetaMask before you start using it. There are lots of features and reasons why you might want a MetaMask wallet. However, there are also a couple of things you must consider.
We completely understand if you are new to the crypto space and are feeling confused. There's a steep learning curve, especially in the beginning, for every user. For this reason, we suggest going through our dedicated article for crypto beginners. Once you understand the fundamentals of the industry, you will easily navigate through this intriguing world.
This article will go through everything you need to know about MetaMask. This includes what MetaMask is and how it works, its security, features, supported tokens, pros & cons, why you might want to have a MetaMask account, and more.
Without wasting any of your time, let's get right into it.
What is MetaMask
MetaMask is a crypto wallet that comes in the form of a browser extension (Chrome, Firefox, Brave, and Edge) or a mobile application (iOS and Android). It is well-known for being the best software wallet for ERC-20 tokens. In fact, the wallet only supports Ethereum-based cryptocurrencies & NFTs and BEP-2 & BEP-20.
Nowadays, many people use MetaMask to connect to different decentralized applications (dApps). Most notably, people connect their MetaMask to PancakeSwap. There, they exchange Ethereum, for example, for another cryptocurrency that is not available in other crypto exchanges.
It also is a simple entry point to the world of DeFi. DeFi stands for decentralized finances, which is a term used to describe companies that look to provide open, permissionless, interconnected financial services. These services are usually lending and borrowing crypto, as well as other crypto-oriented banking services.
Most NFT marketplaces such as OpenSea support MetaMask. At the beginning of the crypto boom back in 2021, MetaMask got the spotlight as the most popular and easy-to-use crypto wallet to buy NFTs.
Security
MetaMask conceals users' identities, which automatically brings a thick layer of security. Since the wallet is non-custodial, none of your data is kept.
For this reason, MetaMask has only its platform to take care of.
Wallets are further protected by your password, seed phrase, and/or biometric data.
Your password is set during the creation of your account. No personal data is required during that process. If you lose your password, you will have to use your seed phrase.
The seed phrase is given once you complete creating your account. It is usually 12-word long. If so it happens that you need to restore your account, this will be the only way to do it. To trigger this process, open your MetaMask extension or application and click on "Forgot Password?".
This will reveal the blank fields where you need to enter the 12-word seed phrase.
Biometric data is only available for your mobile devices. Once you log in, the device automatically asks you whether or not you want to enable this option.
Losing your seed phrase means losing access to your account forever. This is why we suggest keeping your seed phrase on a piece of paper. Or even better, on multiple pieces of paper.
Aside from that, MetaMask has integrated anti-virus software. Every time you visit a website, MetaMask scans it for crypto viruses. It then alerts you, ensuring you are aware of the potential threat.
However, MetaMask users are not completely safe. There are many online viruses that target crypto wallets. These are usually pretty obvious and stem from visiting shady websites.
Another way hackers take control of your wallet is through phishing emails. Make sure you don't open any emails that might seem fishy.
Download MetaMask only using the official website or App Store.
Privacy
Privacy is key in the crypto community. Some argue that the future of crypto will bring top-notch privacy with it.
MetaMask takes privacy to heart. Before we discuss that, let's talk about cryptocurrency exchanges (CEXs).
Although a CEX has a wallet within the platform, you still need to provide crucial personal information. The platform then stores your personal data.
MetaMask does none of that. Instead, you have complete control over your wallet and personal information. That's because you do not give any of that information to MetaMask. Customer support will also never ask for such details.
Transactions that happen through MetaMask are not completely anonymous. Rather, they are "pseudonymous". This means that if a person knows who you are and knows your MetaMask private key, they can see all of your transactions. For this reason, having multiple MetaMask wallets is probably a good idea.
Public/Private Key
Public and private keys. You've probably heard these terms. They get thrown around a lot. Let's start off by giving the short version.
The private key is the one you give to people to send you funds. It basically is the one you use to receive funds. The private key is required for every transaction.
Finding your public key within MetaMask is very easy. Open your extension/app and go to the dashboard. The key is located in the top-middle section.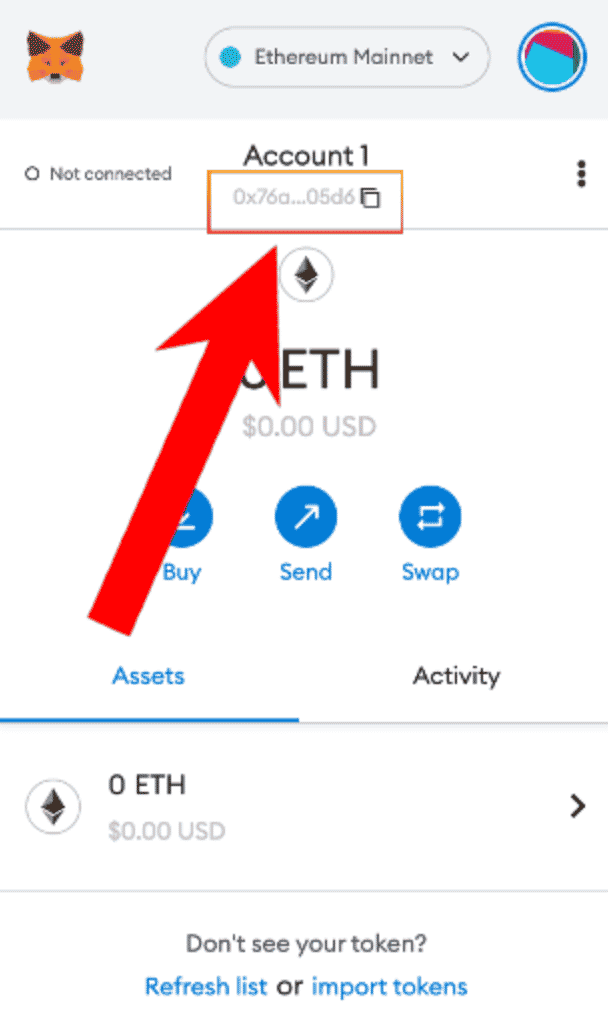 In order to access the wallet's funds, you will need a private key. It represents the complete ownership of the assets in a wallet. Because of this, it is important to keep your private key safe. Make sure you never lose it, otherwise you will have no access to your wallet's funds.
To see your private key, you will need to head to the MetaMask application/extension. Click on the three dots. They are located in the top-right section of the extension/app. Click on Account Details and choose Export Private Key.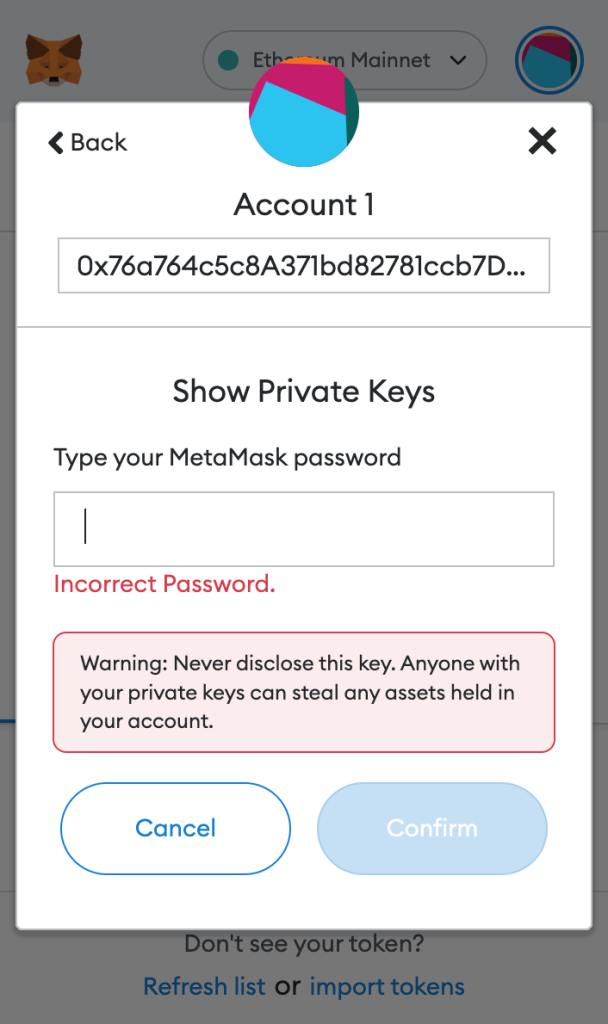 You will need to enter your password which will show you your private key.
Ease of Use
MetaMask is very easy to use. So easy, that people compare it with the interface of Coinbase. There are only a couple of options within the wallet, making it easy to navigate.
The developers made sure to design MetaMask to appeal to both beginners and experienced investors.
Even if you are not very good with computers you will have no problem using the wallet.
This applies to both the extension and the mobile application.
Customer Support
MetaMask currently has over 30 million active monthly users. This is a 3x increase from August of 2021.
With a growing number of users comes a growing number of issues. Whenever someone has an issue they want to contact support.
In the earlier days of MetaMask, many users were complaining about the lack of support. Thankfully, nowadays things are different.
As of June 2022, MetaMask has an extensive knowledge base, where you can find a lot of information. If you are new to MetaMask, we suggest checking this section out. It can be found on the official website.
Another way to look for help is through the community forum. This is where users discuss topics related to issues and questions. It is a great place to share your experiences.
You can also tweet out to @MetaMaskSupport with any of your questions.
Finally, we have the chat support section. This is where you need to go when you've hit a brick wall. Whether you are confused or need advice, do not hesitate.
Keep in mind that if you lose your seed phrase, customer support cannot assist you.
Is MetaMask Safe?
Metamask is generally considered to be a safe crypto wallet. Because it stores your private keys on your machine, it is much more difficult for hackers to gain access. If you keep your recovery phrase and password secure at all times, then you should be safe from unwanted access. In most cases, user negligence is the main cause of compromise.
We suggest going through our dedicated article about MetaMask and its safety.
However, it is worth noting that the service does not exactly have a spotless record. There have been many reports online of breached accounts and stolen funds. However, these are large unverified, and the blame might likely lay with the users themselves.
Nonetheless, Metamask has had security and privacy issues in the past. Most recently, users discovered a flaw that allowed them to view the private IP address of any Metamask user simply by sending them an NFT. While not directly related to breaches of wallets, it does raise serious privacy concerns.
MetaMask Features
MetaMask has a couple of features that are worthy of mentioning. In this section, we will go over each of them.
MetaMask Swaps
MetaMask Swaps is the official DEX within the wallet. This allows you to swap Ethereum for Chainlink, for example. Not only that, but this will happen at low rates with little to no slippage.
That is possible because MetaMask provides prices from numerous aggregators (1INCH, UniSwap, etc.) and individual market makers.
You will have access to all possible ERC-20 cryptocurrencies. The service fee for a single transaction is 0.875%, which is acceptable.
To make a swap open your MetaMask extension or app. Next, click on the cryptocurrency you wish to swap.
Let's take Ethereum for example. If you click on Ethereum, you will have 3 options – Buy, Send, and Swap.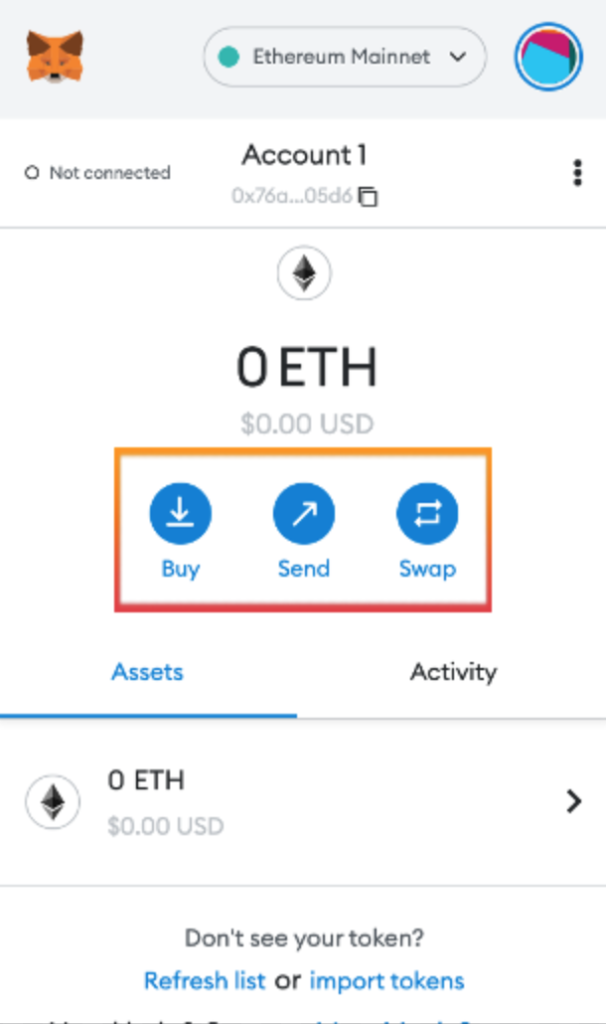 Click on "Swap", which will open a new window.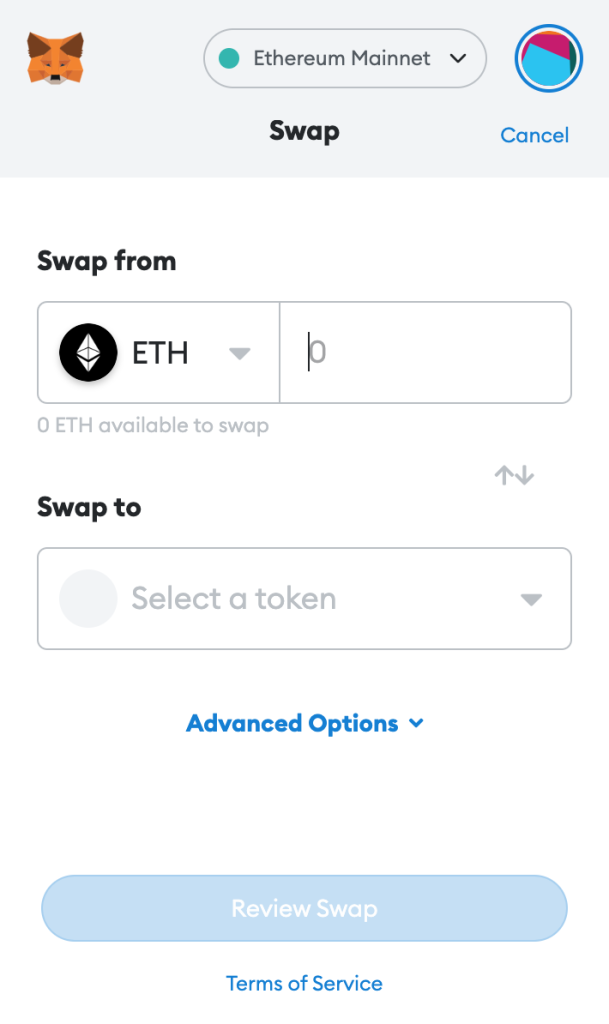 Here you will have to enter the amount of ETH you want to swap. At the bottom, you have a drop-down menu. Click on that and choose the cryptocurrency you wish to swap ETH for.
If your token is nowhere to be found, you will need to find its address through Etherscan. Use the search bar in Etherescan to find your token and then find its address.
Once you select the token you wish to exchange ETH for, you can go to "Advanced Options". Here, you have two options – Slippage and Smart Transactions.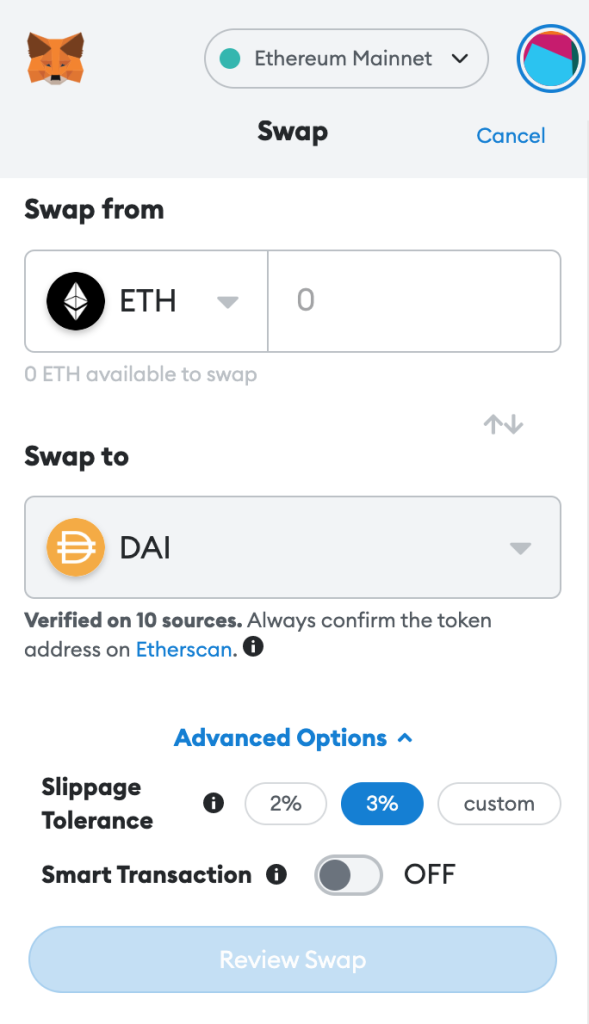 If the price between the time of placing your order and receiving your order is different, it is called slippage. To reduce the possible slippage, you can write down your own percentage. The default option is 2%.
Smart Transactions simulate transaction costs and possible failure in order to avoid frustrations. You can turn this off and on whenever you like.
Buy Cryptocurrencies
MetaMask is one of the few wallets that allows you to buy cryptocurrencies. This is a great feature as it lets you choose what ERC-20 token to obtain. However, competitors saw this move and started adding their own similar features. Enough about that, let's talk about buying crypto with MetaMask.
First, you need to open your MetaMask extension or mobile app. Select a cryptocurrency that you already have added within MetaMask. If you do not see the token you wish to buy, click on "Import Token" at the bottom and add it.
We will give an example with Ethereum since it is the easiest choice. Click on Ethereum, which will open a new window. Now choose "Buy".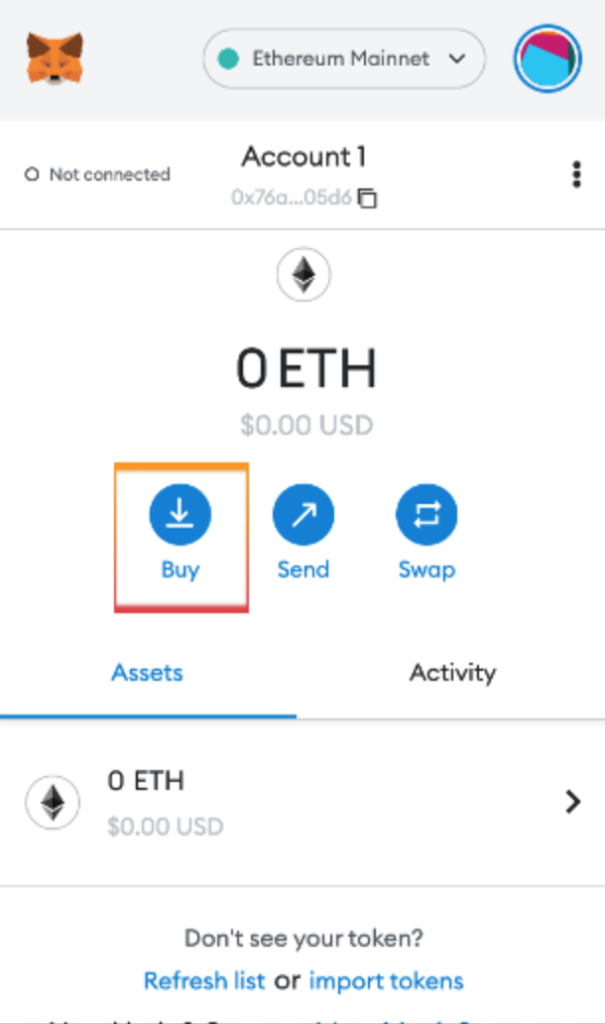 You can choose between Wyre, MoonPay, and Transak. Each of these crypto exchanges has its own fee. Make sure you are familiar with that before proceeding.
Once you buy the cryptocurrency, it will be sent to your MetaMask wallet. You can do this for any other ERC-20 token – the process remains the same.
Whenever you buy crypto using MetaMask there's a fee. These fees include the MetaMask fee (between 0.3% and 0.875%), market fee, and gas fee. Make sure to check in on that before buying crypto. After all, you don't want to spend more on fees than you spend on crypto.
Add Multiple Accounts
MetaMask allows you to add multiple accounts to the extension. This means that you can essentially have multiple public addresses (or wallets). Furthermore, this allows you to add additional layers of security.
Why is that? Let's say you are worried about connecting to a dApp. After all, it could be a virus or a scam. Having that second account allows you to add little funds to it and experiment. This way, even if the website is a scam, you haven't lost much.
To add an additional account you must do the following. Open your MetaMask extension or mobile app. Click on the icon in the top-right corner. This will reveal a "Create Account" option. Press on that, and you will have a new account added to your extension.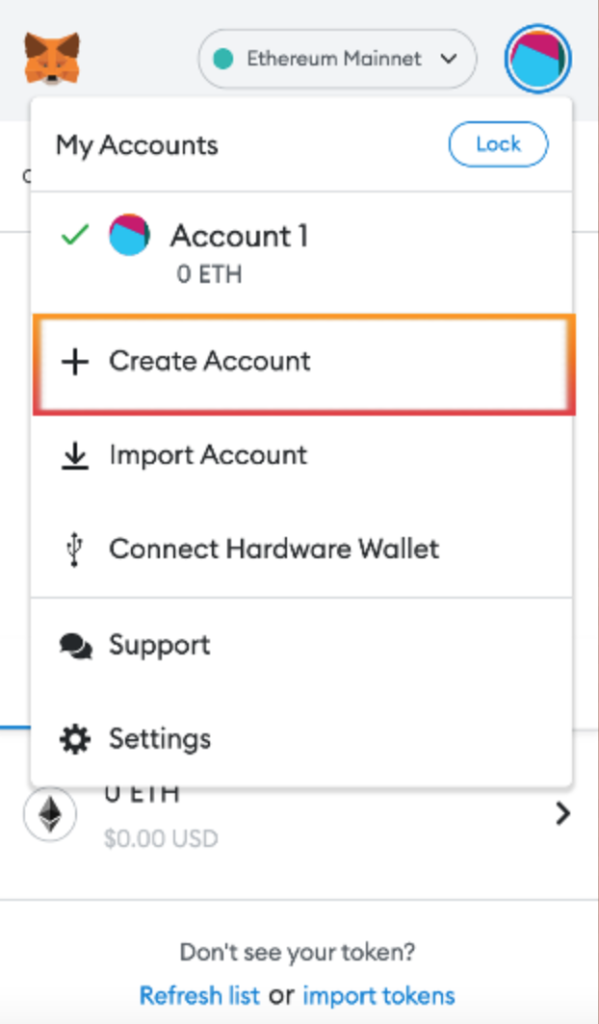 Now, you might have noticed that there were two other options – "Import Account" and "Connect Hardware Wallet".
If you choose "Import Account" you will need to enter a private key. This is useful for when you have a MetaMask account on another browser and wish to add it to your current account. You can manage both through the same computer, browser, and extension.
If you click on "Connect Hardware Wallet" you can choose between Ledger, Trezor, Lattice, and QR-based hardware wallets. This way, you can control your hardware wallet and your funds through MetaMask. This only works when the hardware wallet is connected to your computer.
To remove accounts, we suggest checking out this article.
Connect to dApps
As you already know, MetaMask allows you to connect to dApps. These are different decentralized applications. In this section, we will go over how to connect to these applications using your browser or mobile device.
Let's take UniSwap for example. This is the most popular DEX in the industry. You can exchange different tokens on this platform, which is the reason for its popularity. Interestingly enough, MetaMask is the most used wallet at UniSwap.
To connect to UniSwap, open the official website or click here. Then, in the top-right corner, choose Ethereum (network) and click on "Connect Wallet". As you can expect, MetaMask is the first option – click on it.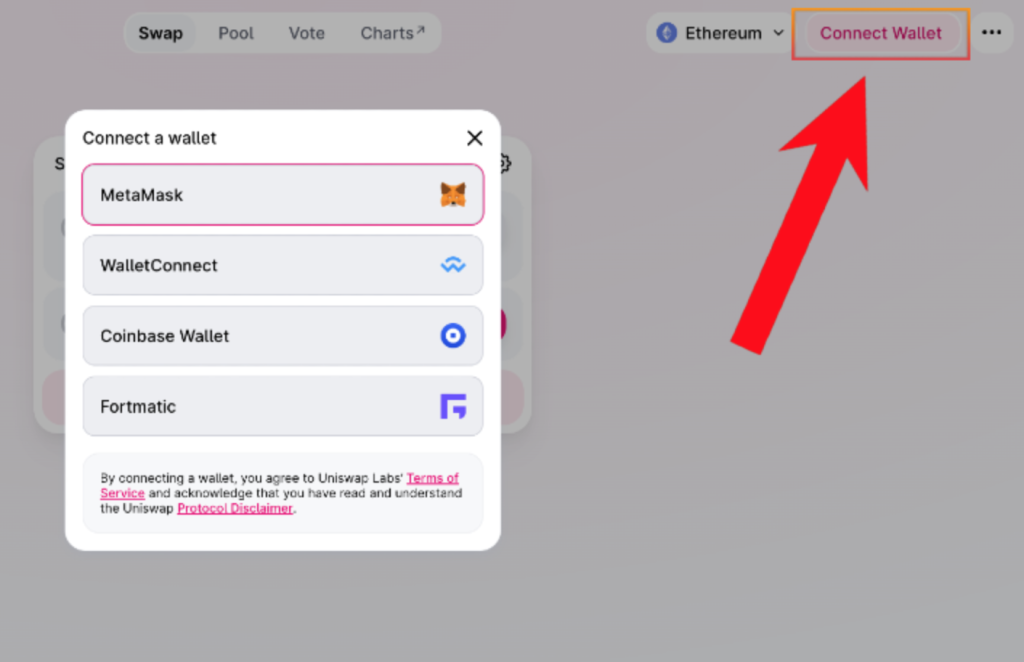 This will bring a pop-up window. To proceed with connecting MetaMask to UniSwap, click "Next". Here, MetaMask, for a final time, will ask you to "Confirm" the connection. You will see a loading animation. Once it is complete, your wallet will be connected to the DEX.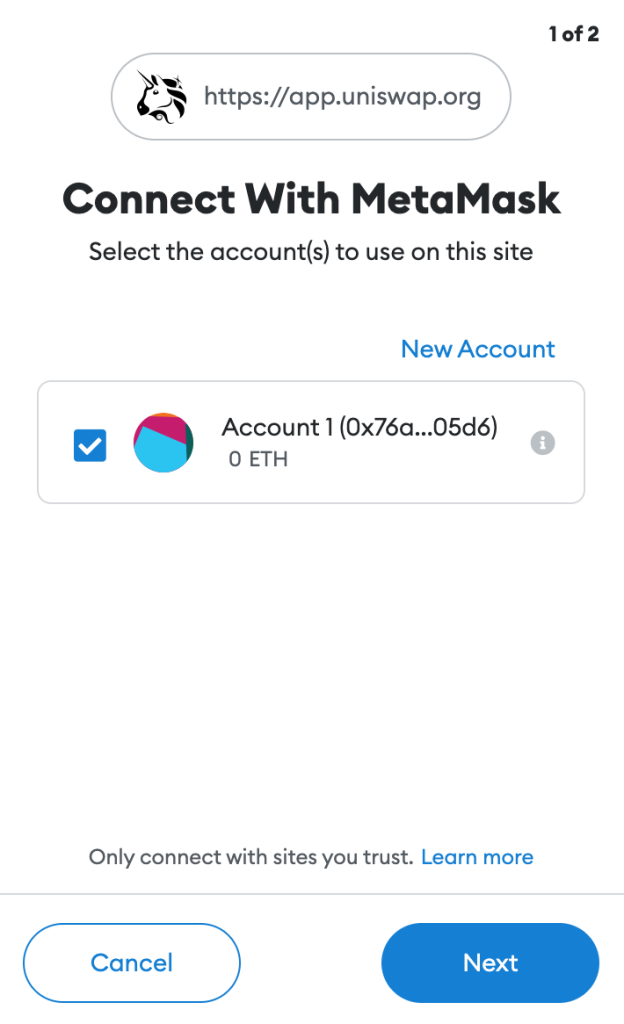 Now, interestingly enough, things look a bit different for the mobile application. Open MetaMask and navigate to the hamburger menu on the left. This will open a sidebar menu.
Here, you will see a "Browser" option. You will be able to find different dApps here. Just type in the name or use the "Discover" option. You can browse through different ones until you find a suitable application.
We highly recommend exploring dApps as there are many great options.
Supported Cryptocurrencies & NFTs
Although we talked about the supported ERC-20 tokens in MetaMask, we will go into greater detail in this section. There are three main types of token standards MetaMask supports. These are the ERC-20, ERC-721, and ERC-1155.
Let's see what each one of these standards is.
ERC-20 – Token Standard
ERC-20 is the standard for tokens in the Ethereum network. A proposal made back in 2015 marks the beginning of the popular name and token standard. It was first integrated into the Ethereum ecosystem in 2017. It essentially allows developers to deploy identical tokens. That's because ERC-20 is another name for "fungible tokens".
These properties are the reason we have so many networks developing Ethereum-based tokens.
For example, the most popular ERC-20 cryptocurrency is Ether (ETH), the native token of Ethereum. This means that a single ETH token has the same value as all other ETH tokens. This makes the tokens interchangeable, unlike NFTs.
Other fungible tokens are the U.S. dollar bills. A single $100 dollar bill has the same value as any other $100 dollar bill.
Overall, ERC-20 is a great standard that allows for control and uniformity in the Ethereum network.
For this, and many other reasons, MetaMask is superior to most other wallets when it comes to ERC-20 support.
Summary:
ERC-20 is the standard for tokens on the Ethereum Network
ERC-20 is another name for "fungible tokens"
ETH is an ERC-20 token, the first and most popular one
MetaMask supports all ERC-20 tokens
ERC-721 – Non-Fungible Tokens
The ERC-721 standard is tied to NFTs. But first, let's explain NFTs. NFTs are non-fungible tokens. This means that the value of 1 NFT is completely unique. They cannot be interchanged for another NFT.
This makes each NFT completely unique. This is also the reason why you are seeing NFTs that cost millions of dollars.
ERC-721 is the standard that represents tokens that can have ownership (NFTs). Back in 2018, a proposal for developing this standard was approved. The CEO of CryptoKitties made that proposal. If you don't know about CryptoKitties, it is arguably the first NFT collection. It is also a game.
If we were to compare ERC-20 and ERC-721 tokens, there is one major difference, although there are many minor differences.
The major difference is that the ERC-20 standard is crucial for creating new cryptocurrencies, while ERC-721 is crucial for digital assets that represent complete ownership.
NFTs can come in different shapes and forms as well. Whether it is an art piece, a 3D model, song, video, GIF, or photography, all of these can be NFTs.
However, nowadays a new idea is being brought up. The idea of NFT game items. For example, this can be a hat accessory, which you can buy for 1 ETH. Let's say you become the best or most well-known player in the game. You can now sell this hat accessory for 10 ETH, for example. This opens many doors for developers and players alike.
Summary:
ERC-721 is another word for NFTs.
NFTs can be photos, digital art, video, song, GIFs, collectible items, etc.
ERC-721 is crucial for the NFT market.
ERC-721 was first proposed by CryptoKitties CEO
ERC-1155 – The Mix
ERC-1155 represents a mix of the abilities of ERC-20 and ERC-721. Enjin's CTO – Witek Radomski – made a proposal a couple of years ago, about the combination of both standards.
It supports the development of fungible, semi-fungible, and non-fungible tokens, combining all into one. Although the ERC-1155 token standard is not as popular, it is quite useful for developers.
It is especially useful for decentralized games, where coins are needed to buy items, but the game also sells you NFT items.
This is why we believe ERC-1155 is a very promising standard, and thankfully, MetaMask supports it.
Finally, ERC-1155 is well-known for improving the overall functionality and operability of ERC-20 and ERC-721. This makes the Ethereum ecosystem significantly more efficient, solving a part of the scalability issues.
Summary:
ERC-1155 is an interface standard representing fungible, semi-fungible, and non-fungible tokens.
ERC-1155 can perform the function of ERC-20 and ERC-720 and even both simultaneously.
The ERC-1155 standard is crucial for games where you can buy NFTs with fungible tokens.
Advantages & Disadvantages – MetaMask
Advantages
Easy setup & easy to use. – MetaMask is very easy to set up and use. It takes less than 5 minutes to create your first account, after downloading the browser extension or mobile application. The interface is easy to get used to since there are only a couple of buttons
No personal information during setup. – Since MetaMask is only a crypto wallet, it does not require any of your personal information. This means you will remain completely anonymous unless you reveal your identity and private key.
Supports ERC-20 tokens & NFTs. – MetaMask is the go-to wallet for investors who are looking to buy Ethereum-based NFTs. Not only that, but the wallet supports all ERC-20 tokens. This means you can store, send, and receive any ERC-20 token.
You can own multiple MetaMask accounts. – MetaMask allows you to create multiple accounts. You can also integrate other wallets through the use of private keys. This is because MetaMask does not require any personal information. Many investors have multiple accounts within the wallet for an additional layer of security.
Connect to dApps. – There are hundreds of useful dApps across the web. You can connect to most of them using the MetaMask wallet. On top of that, it is very easy to do.
Disadvantages
Cannot recover if the seed phrase is lost. – If you forget your MetaMask password, there is nothing you can do, aside from using the seed phrase. The seed phrase is a 12-word phrase that you must enter in the "Forgot Password?" pop-out menu.
Does not support non-ERC-20 tokens. – MetaMask supports only ERC-20, ERC-721, and ERC-1155 tokens. This means it does not support Bitcoin and many other popular cryptocurrencies. We suggest checking out alternatives to MetaMask in the dedicated section below.
Limited Security. – MetaMask is a "hot" wallet, which means it is connected to the internet. This also means it is permanently online. As you know, this gives hackers a chance of taking advantage. Hardware wallets are the better alternative when it comes to security.
Why You Need MetaMask
By now you probably already know that MetaMask is a great crypto wallet. There are many advantages to MetaMask that other wallets cannot provide. This includes the ease of use and setup, the connection to decentralized applications, and overall utility.
We believe every investor needs a MetaMask account. Especially if you want to dabble with the NFT market space and if you intend to hold ERC-20 tokens.
It is easily the most popular wallet, meaning it will work with most marketplaces.
Aside from that, the integrated swap feature makes it very easy to convert cryptocurrencies.
Let's not forget about the fact that you can integrate external wallets into MetaMask. This makes it even easier to navigate and manage your assets.
If that is not enough, consider how easy it is to access your own wallet. No matter your location around the globe, you can easily access MetaMask. All you need is your seed phrase. This is very convenient for accessing your assets on the go.
Overall, MetaMask is a great wallet. And after all, you can own as many crypto wallets as you want. So why not give MetaMask a try?
BONUS: History of MetaMask
MetaMask was first released to the public back in 2016. It was founded by ConsenSys – a popular blockchain technology solutions company founded in 2014.
MetaMask was initially only available for desktop in the form of a browser extension for Google Chrome and Firefox.
There was a lot of complaining about MetaMask not having a mobile alternative. Because of this, in 2019, beta versions of the wallet were getting released for both iOS and Android. Although there were many bugs, people were happy to see changes being made.
Finally, in September 2020 MetaMask became officially available for mobile devices.
An interesting piece of information is that there were many malicious extensions posing as MetaMask came to life. This was very problematic for Google. That's why the extension was removed for about 10 days from the store back in late 2019.
Later, Google stated that the removal of the MetaMask wallet was unintentional. This statement came at a great time because there was misinformation going around. The rumors included a lack of security of the extension, MetaMask being a virus, and a lot more.
In Q4 of 2020, MetaMask began dabbling in the DEX space. These decentralized exchanges started becoming popular for many reasons. The biggest one is the lack of high fees and high slippage percentage.
As you already know, MetaMask added a built-in DEX service back in October of 2020. However, the product was available for desktop only. Users did not receive this news very well. In March of 2021, the DEX was added to the mobile version of the MetaMask wallet.
MetaMask Alternatives
A lot of crypto wallets are getting increasingly popular nowadays. Each wallet promises different results. Truth is, there aren't too many differences between these wallets. Furthermore, even if you are having a hard time choosing a crypto wallet – do not worry. You can create and own multiple wallets at the same time.
For this reason, we suggest checking out as many crypto wallets as you can.
There are many MetaMask alternatives nowadays. In this section, we will show you the top 5 crypto wallet alternatives to MetaMask. The list consists of software wallets only.
Coinbase Wallet
We will start off with the obvious choice here – Coinbase Wallet is a digital currency wallet and platform developed by Coinbase. Launched in 2018, it is one of the most popular cryptocurrency wallets with over 95 million users.
The wallet allows users to store, send, and receive digital currencies like Bitcoin and Ethereum, as well as more than tens of thousands of tokens.
Additionally, the wallet supports tokens based on the Ethereum (and EVM-compatible networks), Bitcoin, Dogecoin, Litecoin, Ethereum, Stellar Lumens (whoops.), and Ripple networks.
It also enables users to buy and sell cryptocurrencies and track their portfolios. Coinbase Wallet is available on iOS and Android devices, as well as on desktop devices.
In addition to being a digital currency wallet, Coinbase Wallet also provides a platform for decentralized applications (dApps). dApps are apps that run on a decentralized network, often built on top of a blockchain.
The wallet allows users to access dApps with ease. In 2019, Coinbase announced that it would be adding support for more than 100 dApps. Some of the most popular dApps available on Coinbase Wallet include CryptoKitties, Augur, and 0x Protocol.
Overall, Coinbase Wallet is one of the best alternatives to MetMask.
To see more, we suggest checking out our dedicated guide – MetaMask vs Coinbase Wallet.
Exodus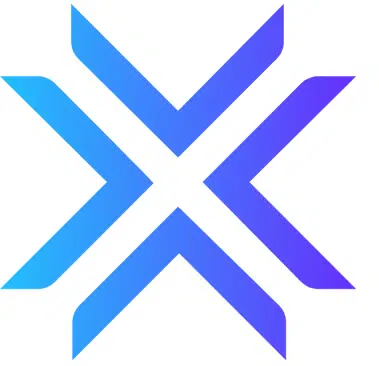 Another great alternative to Metamask is Exodus. This highly-flexible wallet comes with options for both desktop and mobile users, meaning that you can access your assets regardless of where you are. The platform supports more than 200 different cryptos, including Bitcoin and Ethereum.
While this number is on the lower side when compared to other options, it is still plenty for most users. Additionally, since many of the supported cryptos are not based on the Ethereum network, the wallet has an advantage over Metamask in its utility.
Other than managing their portfolio, Exodus users also have access to a built-in exchange, market monitoring tools, and a crypto app platform. The last uses featured apps to enable users to stake, lend, and earn interest with their assets. This further increases the Exodus platform's utility, turning it into a fully-fledged ecosystem for all things crypto.
Another powerful characteristic of Exodus is its wide compatibility. The wallet is available as both a mobile app on iOS and Android and a desktop application. Additionally, apart from the desktop app, Exodus offers a browser extension for Chrome and Brave.
Trust Wallet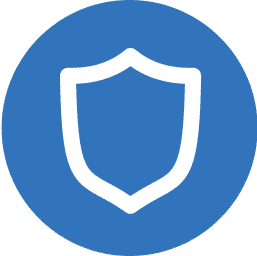 When it comes to mobile wallets, Trust is by far the most popular option. This highly versatile app allows users to perform various actions like storing, transferring, exchanging, and staking cryptos. Additionally, it also supports NFTs and includes a dedicated dApp browser.
This last feature gives users access to a vast network of decentralized apps running on either the Ethereum network or the Binance Smart Chain. This powerful browser essentially transforms your smartphone into a web3 browsing device.
As such, Trust Wallet functions almost like a fully-fledged crypto exchange platform. Users can buy, sell, and trade their assets straight from the wallet's app. Additionally, staking and lending are available options as well, providing a way for you to create a stream of passive income.
All of this means that you won't necessarily need to sign up for a trading platform. However, if you are looking to do any of these on a regular basis, an account on a larger dedicated platform would be advisable.
While Trust Wallet is a great option, its one drawback is the fact that it is only available on smartphones and tablets. As such, you won't be able to use it if you prefer desktop computers or any other devices that don't run iOS or Android. However, if a mobile wallet is something that you are not opposed to, then Trust is definitely one of the better options.
Related: MetaMask vs Trust Wallet
Guarda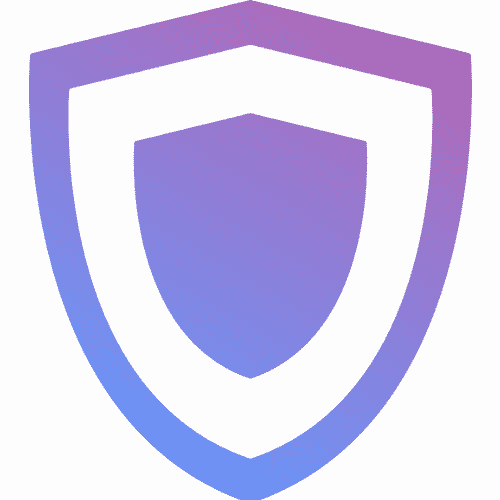 Guarda is a cryptocurrency wallet that offers a variety of features to its users. For starters, Guarda supports a wide range of cryptocurrencies, including Bitcoin, Ethereum, Litecoin, and more. In addition, the wallet supports both a desktop and mobile. This makes it convenient for users to manage their cryptocurrencies on the go.
Furthermore, Guarda offers a built-in exchange service, allowing users to seamlessly swap between different cryptocurrencies.
Finally, Guarda also provides support for hardware wallets, such as Trezor and Ledger. This makes it easy for users to store their cryptocurrencies offline in a secure manner. Overall, Guarda is a well-rounded cryptocurrency wallet that offers a variety of features and services to its users.
Mycelium
Mycelium is a cryptocurrency wallet providing a highly secure way to store your digital currency. The software uses a number of security features, including AES-256 encryption and a private key that is never stored on a server.
In addition, the wallet integrates with a number of popular exchanges, making it easy to buy and sell currency.
Keep in mind that Mycelium supports Bitcoin only. This means that you cannot hold any other cryptocurrencies.
Although MetaMask is superior to Mycelium, both wallets have their own purpose.
Mycelium is also one of the most user-friendly wallets available, with an intuitive interface that makes it easy to send and receive payments. The wallet is an excellent option for anyone looking for a secure and user-friendly way to store their digital currency.
Make sure to use the official Mycelium website to download the wallet, as there are many fake copies of all crypto wallets.
Closing Thoughts
Although this was quite a lot of information, we made sure to break it down into tiny little pieces. This is always our goal when presenting difficult topics. If it seems overwhelming, you can keep coming back to this article whenever you need and use the table of contents.
With that being said, you should now have a better understanding of MetaMask. This includes how it works, its features, its security, and more.
MetaMask is certainly a fantastic crypto wallet. It has a lot of utility, making it a necessity in the crypto space. Do not be afraid to set up your first MetaMask wallet. It only takes a couple of minutes to do so. After all, you can have multiple wallets at the same time.
This is also why we included alternatives to MetaMask. It is important to know the capabilities of different wallets. It is also important to keep your crypto assets in different places. We strongly suggest not keeping your crypto in a single wallet. You can also create multiple MetaMask accounts, which is very easy to do.
We will be keeping this article constantly updated, so make sure to bookmark this page and come back when you need it!