This article was last updated on April 12, 2022
Ethereum, the second most popular cryptocurrency in the world, has seen widespread adoption over the past several years. Thanks to its high utility and wide integration in various systems, the coin's prices have skyrocketed to all-time highs. Naturally, this rising tide has lifted all ships, and other applications and platforms related to the Ethereum blockchain have also enjoyed a lucrative couple of years. Chief among these have been crypto wallets, and when it comes to Ethereum, Metamask is king. The browser extension-based wallet is the most popular among its competitors and has seen the widest adoption of any such app. This has prompted many existing and prospective users to ask themselves whether Metamask is safe.
Today, we are going to take an in-depth look at Metamask and its features and determine if the wallet's popularity is warranted.
What Is A Crypto Wallet
Crypto wallets give users access to their cryptocurrencies and other crypto assets. They also help facilitate transactions like sending or receiving transfers. While they are called wallets, crypto wallets do not actually store your cryptocurrency. That is stored on the blockchain itself.
Instead, a crypto wallet stores your private keys, which give you access and control over your crypto assets. While many of the more popular crypto exchanges allow you to store your keys on the platform itself, a third-party wallet is a more secure option that adds an extra layer of safety.
A crypto wallet also provides you with a user-friendly UI and public keys. These are long alpha-numeric sequences that serve as your address. Since they are public, they are visible to everyone and are used to transfer crypto assets to your wallet.
Related: Best Cryptocurrencies To Invest In With Minimal Cash
Types Of Crypto Wallet
There are various types of crypto wallets. Each one works in a different way and comes with its own advantages and disadvantages. Here are some of the most popular types of crypto wallets:
Online Wallet
Also known as "Hot Wallets", online wallets are services that store your private keys on the internet. As such, they are very convenient for users of multiple devices, as you can gain quick and easy access to your keys from any device with an internet connection. All you need to do is log in with a password.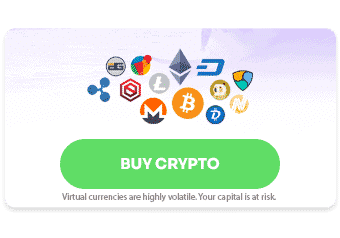 However, hot wallets are much riskier than their cold counterparts. Since your private keys are housed on the internet, it means that they are susceptible to hacker attacks and other malicious activity.
Desktop Wallet
A desktop wallet is installed directly onto your computer and stores your keys locally. Additionally, some desktop wallets come as part of a larger platform, providing access to exchanges and marketplaces.
While they provide more security than online wallets by keeping your keys off the internet, they are still considered relatively unsafe. This is due to the fact that if the machine becomes compromised, so will the wallet. While this might seem uncommon, phishing scams and other fraudulent schemes are the number one cause of crypto loss.
Mobile Wallets
Mobile wallets operate very much like desktop wallets. The only exception is that they run on a mobile device like a smartphone or tablet.
As such, they come with most of the same advantages and hang-ups as desktop wallets. One added benefit is that users generally carry their mobile devices with them wherever they go. As a result, mobile wallets can also offer payment services with compatible cashier terminals. This allows them to function the same way as bank cards and other payment methods.
Browser Wallets
Many web browser-based wallets have appeared over the years. These work as extensions and store your private keys in your browser memory. As such, you might consider them to be desktop wallets. However, they have become so prevalent that they deserve a category of their own.
The advantage of browser wallets is that they are very simple to use and conveniently integrated with your browser. As such, they are always a click away and do not require additional software or devices while still providing the relative security of local storage.
Hardware Wallets
Hardware wallets are by far the most secure option among the available ones. These are physical devices that store your private keys. Usually, they will resemble a USB stick or dongle. Some operate as authenticators devices, generating and displaying a unique code. You then need to enter this to confirm the transaction.
Because hardware wallets come with several layers of security and store private keys offline and off of your device, they make it virtually impossible for malicious actors to gain access.
Paper Wallets
Last but not least, we have good old-fashioned paper wallets. These are simple pieces of paper that have your security phrases or passwords written on them. A cheap and affordable alternative, they give anyone the ability to take advantage of cold storage.
The one drawback of paper wallets is that they can be easily lost or damaged. As a result, it is always a good idea to have several copies at all times. Just make sure that they are stored in secure places, away from adverse conditions and prying eyes.
What Is Metamask
Metamask is a third-party Ethereum wallet that can securely store any ether-based assets. This includes Ethereum, NFTs on the Ethereum blockchain, and any Ethereum-based token. Since this is a software-only wallet, it can easily be downloaded and set up with no extra requirements. The app does support integration with physical wallets but more on that later.
You can download Metamask on your computer as a free browser extension. Currently, it supports Chrome, Firefox, Microsoft Edge, and Brave. Meanwhile, mobile users can take advantage of Metamask's native apps for both iOS and Android. These are also free and available on their respective app stores.
As a safe, non-custodial wallet, Metamask allows you to have full control of your private keys. This means that only you will have access to them and your assets. This is different from custodial wallets, where you relinquish control of your keys over to the platform, and it, in turn, gives you access to your assets whenever you request it.
With non-custodial wallets, users can have greater assurance that no one can tamper with their assets or perform unauthorized actions. However, because only you have access to your keys, the burden of keeping them secure falls entirely on you. This means that you need to be extra vigilant and take a few extra steps to sure up your holdings.
Metamask Features
As such a popular wallet, it comes as no surprise that Metamask has many features and advantages that it provides to its customers. Since the wallet operates as a browser extension, it is very convenient and easy to use. Located in the top-right corner of your browser, Metamask is always a click away and will follow you to whatever website you go on.
Additionally, Metamask supports a wide variety of Ethereum-based assets and apps. With the wallet, users can easily store and transfer Ethereum, Ethereum-based tokens, and NFTs. Additionally, it is fully compatible with smart contracts and various DeFi apps.
Finally, Metamask is also integrable with both Trezor and Ledger hardware wallets. This means that you can have both the extra security of a hardware wallet and the streamlined interface of Metamask, giving you the best of both worlds. Integrating a Metamask wallet into your hardware authenticator also gives it more functionality by taking advantage of Metamask's versatile features.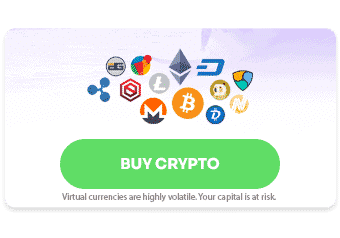 Metamask Pros And Cons
Is Metamask Safe?
Metamask is generally considered to be a safe crypto wallet. Because it stores your private keys on your machine, it is much more difficult for hackers to gain access. If you keep your recovery phrase and password secure at all times, then you should be safe from unwanted access. In most cases, user negligence is the main cause of compromise.
However, it is worth noting that the service does not exactly have a spotless record. There have been many reports online of breached accounts and stolen funds. However, these are large unverified, and the blame might likely lay with the users themselves.
Nonetheless, Metamask has had security and privacy issues in the past. Most recently, users discovered a flaw that allowed them to view the private IP address of any Metamask user simply by sending them an NFT. While not directly related to breaches of wallets, it does raise serious privacy concerns.
Ensuring Your Metamask Wallet Is Safe
As we mentioned, as a non-custodial wallet, Metamask only gives you access to your private keys. This means that you have to watch out for two things. First, you will need to make sure that you have access to your password and recovery phrase at all times. If you lose these, you will also lose access to your assets, and there is no other recovery system.
Secondly, you will also need to be extra vigilant for scams. In most cases, crypto theft comes as a result of user negligence. To ensure the security of your assets, always make sure that only you have access to your credentials and do not share them with anyone. Additionally, do not store them on online platforms or reuse the same password.
Lastly, always make sure that emails are from a verified source and any websites you visit are legitimate. Phishing scams are the number one cause of crypto theft. An employee of a legitimate crypto platform would never ask for your log-in credentials or recovery phrase.
How To Set Up A Safe Metamask Account
Time needed: 5 minutes.
Setting up a Metamask account is a quick and easy process. This extra step is definitely worth it as it gives your security and peace of mind for your private keys.
Go To Metamask.io

Go to Metamask's homepage at Metamask.io or search for the platform on your preferred search engine.

Click On The Download Now Button

Click on the download now button in the center of the page or the one in the top-right corner.

Choose Your Platform

Choose whether you want to download the browser extension or the phone app depending on what device you are using currently. Make sure that your browser is one of the supported ones listed at the bottom of the page.

Download Metamask

Once you have selected your proper platform, you will be redirected to its respective storefront. Continue the download process and install the app or extension.

Select Create Wallet

Once the extension has been installed on your browser, click on it in the right side of the taskbar and select "create new wallet" in the tab that opens. Alternatively, you can import an already existing wallet if you have one.

Complete The Set-Up Process

Go through the short set-up process which includes setting a safe Metamask password and agreeing to the Terms & Conditions.

Save Your Secret Recovery Phrase

Once you have gone through the initial set-up steps, you will be provided with a secret recovery phrase. This is a way for you to get back into your account if you forget your password. You have several options for saving this provided on the website. We recommend a combination of two or more methods for extra assurance.

Connect Wallet To Websites

Now that you have set up your wallet, you will need to connect it to different web3 websites. Navigate to your crypto exchange of choice and open the extension. Click on the three dots and select connected sites. Then go through the manual connection process.
Conclusion On Whether Metamask Is Safe
There is a reason why Metamask is the most popular Ethereum wallet out there. Thanks to its convenient and simple browser integration, it is the go-to for any beginner in the world of Ethereum. Regardless of whether you are looking to store and transfer Ethereum, NFTs, or Ethereum-based tokens, Metamask is fully compatible with all of them. It also supports DeFi apps and smart contracts on the Ethereum blockchain.
Metamask is a great addition for any investor trading Ethereum-based assets on websites like Etoro. Although such platforms offer to store your crypto for you, a dedicated wallet is an added layer of security that can give you peace of mind and save you a lot of headaches.
Read Also: Beginner-friendly Guide To eToro
Is Metamask Safe FAQ
What Is Metamask?
Metamask is a browser-based Ethereum wallet. It functions either as a desktop browser extension or as a mobile app. The wallet allows users to store and transfer Ethereum, Ethereum-based tokens, and NFTs. It is also compatible with smart contracts and DeFi apps.
Is Metamask Safe?
As a crypto wallet, Metamask is generally considered to be safe. Because it is a browser-based wallet, it saves your private keys locally, preventing internet attacks from reaching them. However, you should always make sure that you keep your password and recovery phrase secure, as most breaches occur as a result of user error.
Does Metamask Support Binance Smart Chain?
Metamask is an Ethereum wallet. As such, it supports all Ethereum-based tokens and apps. Because the Binance Smart Chain builds upon the Ethereum architecture, it is compatible with Metamask as well. However, you will first need to configure the wallet for use with BSC.
Can I Use Metamask For Bitcoin?
No. Metamask works exclusively with Ethereum-based assets and apps. This means that only Ethereum, Ethereum-based tokers, NFTs, and DeFi apps based on the Ethereum network are supported.
Can I Have Multiple Metamask Wallets?
Yes, Metamask fully supports multiple wallets for a single customer. You can easily create or import additional wallets through the account settings in the extension pop-up window. You can even connect your Metamask wallet to a hardware one for added security.