This article was last updated on April 12, 2022
Warren Buffet is a renowned business magnate, investor, and philanthropist but also a bookworm. There is nothing lucky about how Buffet reached the status of a billionaire. Tightly accompanying his wise investment decisions was his vast multidisciplinary knowledge, built through experiences and reading books. This is why we compiled a list of Warren Buffet's book recommendations and books on his life.
He thinks of reading books as building compound interest, but in this case – knowledge. Buffet said that one must "Read 500 pages like this every day…" as part of his speech at Columbia Business School in 2000. More specifically, he said, "That's how knowledge works. It builds up like compound interest. All of you can do it, but I guarantee not very many of you will do it."
Buffet usually spends around six hours reading, doing that every day. That sounds like an improbable option for most of us, but not all hope is lost. Even if you cannot reach the page count, the whole point is to involve reading as part of your life.
If you are looking to get started, there are many books that Warren Buffet believes are useful. We will be going through some of the most notable recommendations and suggest a few books based on his life.
Top 5 Warren Buffet's Books For Investing
1. "The Clash of the Cultures: Investment vs. Speculation" – by John C. Bogle, 2012
This is a strong recommendation by Buffet, mentioned in the annual shareholder letter back in March 2013.
John C. Bogle is well-known to be the creator of the first-ever index fund, The Vanguard Group. The book follows Bogle's witness over how the financial sector's culture drifted over the years. More specifically, how speculation has invaded the market and research is moving farther and farther away.
If you are intrigued by hedge funds, there is one great saying that you can find in the book. "…some estimates suggest that the failure rate is around 20 percent, meaning that each year, one of every five hedge funds goes up in smoke." It is well-known that Buffet made his first million owning a hedge fund. However, after he quit, he switched his stance and now advocates against them.
2. "The Little Book of Common Sense Investing: The Only Way to Guarantee Your Fair Share of Stock Market Returns" – by John C. Bogle, 2007
Another Bogle recommendation by Warren Buffet, mentioned in the 2014 annual shareholder letter. The reason why this book is pretty cool is simple. It contains excellent knowledge for beginner investors or those who are looking to get started.
In this book, Bogle reinforces his stance against hypes and fads. He strongly recommends focusing on what works in the real world, the "old-school way".
Learning about the basics of investment returns and portfolio diversification gets a lot of emphasis—specifically, a low-cost portfolio, which excludes higher-risk endeavors such as individual stocks.
3. "Investing Between the Lines: How to Make Smarter Decisions by Decoding CEO Communications" – by L.J. Rittenhouse, 2012
Warren Buffet talked about this book in the 2013 shareholder letter praising the writer by saying, "Rittenhouse is still on the side of the angels."
Evaluating the financial integrity of a company is the main focus of the book, which you will learn how to estimate along the way. Surprisingly, this is actually not going to be that hard, because the most invaluable information is contained in the annual report, shareholder letters, etc. of such companies.
You will be learning how to decipher these writings, and, additionally, how to differentiate facts from fiction contained in these documents as well.
4. "The Intelligent Investor" – by Benjamin Graham, 1949
Buffet first read the book in his late teenage years, recalling the events by writing, "I read the first edition of this book early in 1950 when I was nineteen. I thought then that it was by far the best book about investing ever written. I still think it is."
Decision-making has always been one of the most important aspects of investing. Buffet confirmed that and concluded that one could find more about this framework and its fundamentals in The Intelligent Investor. Additionally, you will find out more about the successful use of value when investing in the stock market, as well as strategies on how to do so.
You will witness how all strategies and information come to fruition in nowadays' market development, which makes the book this much more valuable.
5. "The Most Important Thing Illuminated: Uncommon Sense for the Thoughtful Investor" – by Howard Marks, 2011
Howard Marks is well-known for his calculated analysis of market risk and opportunity. He also is chairman and co-founder of Oaktree Capital Management.
The Most Important Thing Illuminated explains what you need to invest successfully and actions to avoid traps that can ruin assets. Marks' compiled this invaluable information through his own lengthy experience and example.
Warren Buffet says, "When I see memos from Howard Marks in my mail, they're the first thing I open and read. I always learn something, and that goes double for his book.". It is a book that will teach you the basics of risk management.
5 Business Books That You Need to Read According to Warren Buffet
1. "Where Are the Customers' Yachts? Or a Good Hard Look at Wall Street" – by Fred Schwed, 1940
In the 2014 annual letter, Warren Buffet recommended this book for many reasons, including how humorous it is. Buffet noted, "This is the funniest book ever written about investing…" back in 2006, way before officially recommending it. Further, he added, "It lightly delivers many truly important messages on the subject."
It is remarkable how the book's title sets the tone of the content. The whole point of it is to expose the fallacy and hypocrisy of Wall Street as a whole.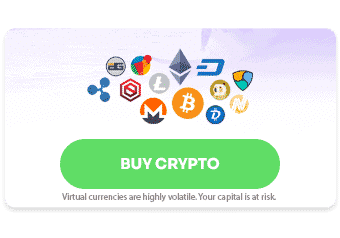 Fred Schwed, in fact, has personal experience working at Wall Street, working as a professional trader. During the stock market crash in 1929, he lost most of his wealth, after which he quit.
2. "Poor Charlie's Almanack: The Wit and Wisdom of Charles T. Munger" – by Charles T. Munger, 2005
Charles T. Munger. is Warren Buffet's right-hand man and advisor at Berkshire Hathaways, holding the position of Vice-Chairman. Buffet recommends his book even to this day, during speeches and other occasions. He even jokingly said, "…buy a copy and carry it around; it will make you look urbane and erudite" back in 2010.
Warren Buffet directly assisted with the writing of the book.
The reader is kept engaged at all times through the vast knowledge and wit Charlie Munger offers. Even more exciting is that Munger is your personal guide throughout this read. He will introduce you to the world of investment, business, and, of course, life.
3. "One Thousand Ways to Make $1,000" – by F. C. Minaker, 1936
At the age of 7, Buffet found this book lying around in his school's library. He mentions it a lot, noting that it was the kickstart of his love and understanding for compound interest.
It is easily noticeable how the book goes through methods that probably cannot be recreated in modern days; however, that doesn't mean there is no valuable information. It contains creative ideas on making money through determination, sharp salesmanship, and capability. The topics it covers include, but are not limited to, merchandising, sales, investing, customer relations, and more.
The book is not as easy to read as the other entries, but if you can get past that, there is a ton you will learn.
4. "The Outsiders: Eight Unconventional CEOs and Their Radically Rational Blueprint for Success" – by William N. Thorndike, 2012
This book was mentioned in the 2012 annual shareholder letter by Warren Buffet as a must-read, placing it as #1. He wrote, "An outstanding book about CEOs who excelled at capital allocation.". Charlie Munger also included it in his list of books people should read.
You will find more information on what makes a great CEO. More specifically, a CEO that takes a radically different approach than the rest while managing a corporation. The book brings analytical knowledge and closely inspects the behavior of leaders and their companies.
Thorndike has a lot of personal experience and has done extensive research, allowing him to compile and reveal compelling stories about the alternative leadership model and its approach.
5. "Shoe Dog: A Memoir by the Creator of Nike" – by Phil Knight, 2016
This is the final part of Warren Buffet book recommendations on business, which actually is a relatively recent entry, part of the 2016 annual letter. Buffet wrote, "The best book I read last year. Phil is … a gifted storyteller.".
Phil Knight is the co-founder and chairman of Nike Inc. In Shoe Dog, Knight talks about the journey and hardships he had to go through and the first steps that helped develop the swoosh brand. Before the book's release, the general public did not know much about Phil's life.
Fellow CEO Bill Gates also recommends the book, saying "…an amazing tale, a refreshingly honest reminder of what the path to business success really looks like. It's a messy, perilous, and chaotic journey, riddled with mistakes, endless struggles, and sacrifice. Phil Knight opens up in ways few CEOs are willing to do."
Waren's Top 3 Must-Read Book Recommendations About Life
1. "How to Win Friends and Influence People" – by Dale Carnegie, 1936
Warren Buffet's been recommending this book since forever, saying, "In my office, you will not see the degree I have from the University of Nebraska or the master's degree I have from Columbia University, but you'll see the certificate I got from the Dale Carnegie course."
Dale Carnegie is the pioneer of the "self-improvement" genre, which has changed course drastically in modern times.
The book contains invaluable information regarding social dynamics and teaches you to basics of getting people to like you, understand your thinking, and change them. There are many other topics the book covers. Aside from that, the main point Carnegie is trying to make is there is a goal; there is a way to achieve it.
2. "The Moment of Lift: How Empowering Women Changes the World" – by Melinda Gates, 2019
Buffet said that The Moment of Lift is, "I think [this is] one of the best books I've ever read." Its inspirational and moral appeal, allowed the book to reach the status of a New York Times bestseller.
This is the first book of Melinda Gates, a renowned philanthropist, businesswoman, and advocate for women and girls' rights all over the world.
Melinda has more than 20 years of personal experience working with women and girls worldwide. In this book, she goes into great detail about how urgent an equal society is required, where women are appreciated and valued in all spheres of life. It covers topics such as gender inequity at work and life, child marriages, lack of access to contraceptives, and other hardships.
3. "Showing Up for Life: Thoughts on the Gifts of a Lifetime" – by Bill Gates Sr., 2009
The final entry in Warren Buffet book recommendations on life is a book written by the father of Bill Gates. Buffet said, "[The author] is as wise as his son is brilliant. I've learned a lot from both of them and believe everyone can benefit from the insights [the author] shares in this book."
Bill Gates Sr. is well-known as an attorney earlier in life, a philanthropist, and in the latter part of his life, as a civic leader.
In this book, Gates Sr. guides the reader through a somewhat chronological order of events that shaped his mindset and adjusted his moral compass. He mentions his work with Nelson Mandela and Jimmy Carter and tells stories about his wife, ex-wife, and daughters. Furthermore, the book's main point is to show how people can work together towards a better society.
Bonus: 7 Warren Buffet's Book Recommendations on Personal and Business Life
1. "The Snowball: Warren Buffett and the Business of Life" – by Alice Schroeder, 2008
Aside from the Warren Buffet book recommendations, we'd like to introduce you to the first entry of books on the great investor himself. This book is written as a biography with the help of Buffet himself, allowing for a better depth of understanding.
The author Alice Schroeder, with a Wall Street background herself, dove deep researching the life of Buffet. This includes his upbringing, the first steps towards becoming a renowned investor, and his road to becoming the wealthiest man of 2008.
It is considered that during the writing of this book, Buffet, for the first time, spent countless hours answering questions and giving full access to his personal and financial life.
2. "Warren Buffett CEO: Secrets from the Berkshire Hathaway Managers" – by Robert P. Miles, 2002
Inarguably, Buffet is most well-known for his investment approach and for being a businessman. However, rarely is his approach to business management mentioned anywhere, which is the focus of this book.
We get to look inside the operational and management strategies of the global multinational conglomerate Berkshire Hathway for the first time. The book is written through the eyes and words of Buffet's fellow managers who reach the headlines and of those who don't.
3. "Buffett: The Making of an American Capitalist" – by Roger Lowenstein, 1995
Getting a walkthrough of the most major events in Warren Buffet's life is definitely going to give you insight as to how he got to where he is. More specifically, sitting on top of American capitalism.
Aside from professional affairs, Lowenstein also goes through some essential personal events starting from childhood all the way through the early 90s. The book also includes lots of information as to how Buffet managed to learn and from who.
Roger Lowenstein has done an excellent job of providing meaningful information in a simple writing style, thus allowing everyone to enjoy this reading.
4. "The Warren Buffett Way" – by Robert G. Hagstrom, 1994
Although the book's main focus is not exactly on Buffet, it follows his ways and strategies on investing. Aside from that, it follows his investing history, including the fact he started with an initial investment of only US$ 100.
This book will present you information from which you can learn the basic principles of investing, but not only that. Included are ways you can calculate discounted cash flow and how to interpret return on equity.
Compared to our other entries, this book provides more practical information, which you can directly translate to your investment journey.
5. "The Essays of Warren Buffett: Lessons for Corporate America" – by Warren Buffett & Lawrence Cunningham, 1997
This book could've been included in Warren Buffet book recommendations for business, but it also is fair to include it in this list.
It is a compilation of writings from Warren Buffet to shareholders over the years. The sayings included in the book contain valuable information about business and investing principles, but there are also some that are humorous and witty.
Other covered topics in the book are governance, accounting, common stock, acquisitions, valuation, of course – tax, and even history.
6. "Dear Mr. Buffett: What an Investor Learns 1,269 Miles from Wall Street" – by Janet Tavakoli, 2010
Warren Buffet invited the author Janet Tavakoli to lunch after one of her books left a strong impression on him back in 2003. This snowballed into a friendship that later led to this book's writing.
Tavakoli wrote the book through 2 years of corresponding with Buffet, which contains lots of anecdotes and goes into great detail about the events that happened between '08 and '10. More specifically, the book covers the events of the great market crash in 2008.
Janet warned everyone well in advance that a financial crisis was coming, making her insights much more valuable. Tavakoli wrote the book in a simple manner, allowing everyone to enjoy it.
7. "Buffettology: The Previously Unexplained Techniques That Have Made Warren Buffett the World's Most Famous Investor" – by Mary Buffett & David Clark, 1997
Mary Buffet is the former wife of Warren Buffet's son Peter. She discusses the investing techniques and strategies the "Oracle of Omaha" uses. Later, translating these skills can directly help with investments.
Due to her close relations with Warren Buffet, it was possible to include some previously unknown anecdotes on his life.

David Clark further reinforces all provided information because of his thorough analysis of Buffet's investment methods. He's been working on books covering Buffet's business and investment career for more than 20 years.
Final Words
Those who achieve greatness lean on daily self-development, which is why many of them are such passionate readers. This is also why Warren Buffet keeps mentioning reading as the number one tool to becoming successful.
These 20 Warren Buffet book recommendations, including the seven books on his life, will help broaden your vision and mind. More specifically, the books on investment will help you lay the foundation and can even give advanced investors food for thought.
On the other hand, if you wish to know more about how successful people operate their businesses or their paths to success, Warren Buffet business book recommendations will come in handy. They will show you the hardships wealthy people have to go through to reach that sought-after status and how they manage to keep it.
And the seven books on Warren Buffet's life will give you insight into his upbringing as well as his overall business decisions. These include investment, management, and strategies.
One can conclude that without "compound knowledge", success is only going to be more challenging. However, by reading books and acquiring expertise, you will be getting one step closer to achieving your goals.