The Saudi Shiba Inu (SAUDISHIB) token is the hottest memecoin on the block. Even though many people believe that the cryptocurrency will go down in the upcoming months, the developers behind it think otherwise. If you are unfamiliar with the token, we will be covering precisely what Saudi Shiba Inu is, how it works, and what its purpose is.
In just a couple of hours, the token managed to skyrocket over 450%. A week later, it went up by an additional 150% in a matter of a lunch break time.
Additionally, if you are interested in the token and want to invest, we've left a short guide in our dedicated FAQ section.
Without further ado, let's get right into it.
Over the past week, the price of Saudi Shib Inu (SAUDISHIB) remained around $0.000000002506. The circulation supply is unknown. The market cap is also unknown. We will add both, the moment we have confirmed information.
What is Saudi Shiba Inu (SAUDISHIB)?
Saudi Shiba Inu is a cryptocurrency project based on the Binance Smart Chain (BSC). The native cryptocurrency shares the name of the crypto project itself – Saudi Shiba Inu (SAUDISHIB). It essentially is a memecoin that's been making waves since the beginning of August, 2022.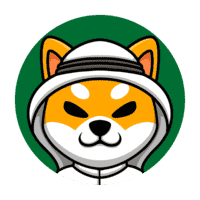 The project describes itself as a decentralized finance platform with an NFT marketplace and its own NFT collections. However, there are not live yet, which makes the token a bit useless.
What currently attracts users to purchase SAUDISHIB is the 2% redistribution from all buys and sales. This is part of the automated reflection feature, which's been popular nowadays. It is a very simple "pyramid scheme" that avoids any complications and attracts even those who are not tech-savvy.
Additionally, the project has an automated staking feature.
The Saudi Shiba Inu team believes that the cryptocurrency is in direct competition with the Shiba Inu Coin in terms of market focus. After all, there is a reason why the token is called "Saudi" Shiba Inu. The developers are looking to get Saudi investors involved.
Truth be told, if the developers find a way to attract such investors, the token can truly blow up even more.
Why is Saudi Shiba Inu (SAUDISHIB) Going Up?
The Saudi Shiba Inu (SAUDISHIB) is currently on the rise, because it is simply the next crypto fad. There is nothing supporting the cryptocurrency itself. That is maybe aside from the fact that the developers are trying to involve oil princes to invest in their asset.
However, we've seen many memecoins and tokens do a 10x overnight. Yet, how many of them are still around to this day? The answer is exactly two – DOGE and SHIB.
But we must remember that DOGE is the first-ever memecoin, while SHIB is the first memecoin to bring utility to the table and to be an actual meme project that is truly developing.
In situations like these, when you hear about a token that is already 500% up, you've probably missed your chance for gains. Yet, sometimes these tokens turn things around and go for another 500% growth at some point.
Is Saudi Shiba Inu (SAUDISHIB) a Good Investment?
The answer here is very clear. If you are looking for a solid and reliable investment SAUDISHIB is not for you. However, if you are looking to make some quick bucks, then if you're on time, you can probably make some gains.
We usually suggest avoiding investing in memecoins in general, aside from the big two – DOGE and SHIB. That's because aside from those, none deliver any utility. Not only that, but none of the memecoins seem to have any future to them.
As such, we believe SAUDISHIB is a good investment in the very short-term, while it is a very bad investment in the long-term, at least for now.
Closing Words
The Saudi Shiba Inu (SAUDISHIB) is a memecoin that doesn't seem to have much potential yet. Although the promise of bringing Saudi millionaires to invest makes it tempting to buy the token, we still think it is a very risky investment.
Of course, the 2% reflection of all buys and sells is also an attractive feature, but yet again, the profitability here will depend on the activity and adoption rate of the token.
Although the token grew by more than 11x in the span of a week, we think that this growth will be suspended very soon. That's because once investors start selling, a snowball effect will come into play.
When that happens, those who are still holding onto the token will have only one hope left.
That hope is for the noble oil princes to come and rescue the cryptocurrency by investing tens or hundreds of millions in SAUDISHIB.
Also read: "Livepeer (LPT) Price Prediction"
FAQ
How to buy Saudi Shiba Inu (SAUDISHIB)?
1. First, install MetaMask or Trust Wallet.
2. Fund the wallet with ETH/BNB (Optionally, buy ETH/BNB if you don't have).
3. Open Uniswap & look for SAUDISHIB.
4. In the "Swap" section, choose ETH as the main cryptocurrency.
5. In the field where you choose the crypto to swap it with, copy & paste this address "0x34d31446a522252270b89b09016296ec4c98e23d".
6. Choose an amount you wish to swap, and confirm the transaction.
How high will Saudi Shiba Inu (SAUDISHIB) go in 2025?
Truth be told, Saudi Shiba Inu (SAUDISHIB) will probably be a dead token by 2025. That is unless Saudi investors join in on the cryptocurrency world and invest millions in the token. Then, we can see Saudi Shiba Inu (SAUDISHIB) to go for around $0.000001523 by 2025. This will be around a 100x growth from now.