This article was last updated on June 10, 2022
If you are wondering how to invest in Filecoin, and if you should invest at all, we've got your back. In this article, you will find all the necessary information needed to decide whether investing in Filecoin is for you or not. And if it is, we will guide you through the whole process of purchasing FIL.
The current crypto market crash is a great moment to look into opportunities for financial growth. Especially projects that have the potential for longevity and promising teams behind the stage, willing to take such launches to the next level.
There are many reasons for the surge in popularity of Filecoin during 2021, which we need to mention. The first is the fact that the idea of decentralized data storage platforms is innovative and has future utility. Another is that China was not shy about showing interest in the network through the Huobi cryptocurrency exchange (CEX) platform.
Another reason is that Filecoin and the NFT space are interconnected, even if not directly. The video NFT platform VideoCoin is supposedly utilizing Filecoin as proof of ownership. This naturally raises the demand for storage space with the growth of the NFT platform.
In this article, we will be covering topics that will help you make an informed decision when it comes to Filecoin and investing in it. Some of these topics include what the Filecoin network is, how it works, its history, the native FIL token's utility, development plans, security, price analysis, and most importantly, how to invest in Filecoin. So without further ado, let's do a deeper dive.
How To Invest In Filecoin (FIL) – Summary
Thanks to the advancement of cryptocurrency exchange (CEX) platforms in recent years, it's become quite simple to purchase & own cryptocurrencies. Naturally, this stands true for Filecoin, as part of the top 40 cryptocurrencies by market cap.
This section will cover the process of investing in Filecoin (FIL) as a summary. Further through the article, we go into greater detail on how to purchase FIL.
Follow these steps to buy Filecoin (FIL):
Open an account with a cryptocurrency exchange (CEX) platform that has FIL listed.
Top up your CEX account's balance.
Choose the amount of FIL you wish to purchase.
Confirm the transaction.
(Optional) Transfer FIL to an external crypto wallet.
What Is Filecoin (FIL) & How Does It Work?
Filecoin is a decentralized data storage network that aims to encourage a worldwide web of computers to rent out spare storage space. According to Filecoin's official website, "Filecoin is a decentralized storage network designed to store humanity's most important information, as well as an open-source cloud storage marketplace, protocol, and incentive layer".
In contrast to cloud storage data competition, the Filecoin network has no centralized servers where the data stays. In fact, a peer-to-peer (P2P) method stores the data, backed by a blockchain that records the commitments of participants, on the network.
The Filecoin ecosystem's native token known as FIL is used to pay for all storage services on the platform and fees.
Filecoin users can either rent out spare storage space using their computers or buy such space. As an incentive, users who rent out storage are compensated with FIL tokens by those employing their services. Because of this, more and more users are showing interest in the network.
What needs to be mentioned is that Filecoin was built to help enhance the IPFS, a.k.a the InterPlanetary File System. The IPFS is an open-source, P2P decentralized protocol, which enables users to store virtual items such as files, applications, etc., and then access them.
Filecoin and IPFS are entirely independent, although the same person developed both. The team behind Filecoin firmly believes that the future of data storage comes with decentralized storage databases. They also mention how these services have a high potential of becoming the most inexpensive and swift ways to store data.
The decentralization of Filecoin as a platform and the protocol ensure your data will be out of the hands and reach of centralized operators. This is just the first step that you should consider when deciding whether or not to invest in Filecoin.
History Of Filecoin (FIL)
Filecoin was founded by Juan Benet, who is also the face behind the IPFS. He graduated from Stanford University with a degree in computer science. In May 2014, he founded Protocol Labs, which is the company that works on both Filecoin and IPFS. After founding Protocol Labs, he attended the "Y Combinator," a technology startup accelerator based in America. At that time, Benet described the Filecoin network as an incentive layer for the IPFS.
His main intention was to bring attention to Filecoin and IPFS and some other minor projects. However, success was not that swift, as it took three more years for the first initial coin offering ICO to bring in investments. In 2017, the project managed to raise $205 million through ICO, with plans to launch the mainnet by the end of 2019. Unfortunately, the launch was pushed back until block #148,888 was formed, which would supposedly take a year.
On the 15th of October, 2020, the Filecoin mainnet launched, bringing the attention of a broader audience to the project.
Filecoin's Potential & Token Utility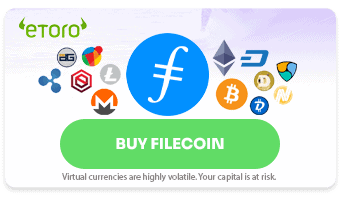 When looking at a crypto network and its token, you want to know if it holds any future potential. After all, this is one of the many factors we must consider before deciding whether to invest or not. In some cases, the potential of a network can include scalability, transaction fees & speed, etc. However, in this case, we will be examining the future utility of the network. This is because the FIL token has a different utilization when compared to other networks' native currency.
Let's explore what problem Filecoin tackles because this will help us better understand its potential adoption. The issue with centralized storage clouds is that, usually, all data is stored in the same place, meaning it is easily accessible. In this case, the service provider also has access to the data, giving them unnecessary power. Just imagine if an outage happens, and all stored data is in one or a few places.
This means that the whole server and the database are unreachable until fixed. Not to mention the potential of losing the data, as well.
Furthermore, because the hosts of the storage service are in control, they can easily monitor, censor, tamper, etc., your data. What's even worse is they can provide it to third parties for profit, and you can also lose your data or see it alternated or rearranged. Of course, these issues are only potential and not absolute. So, how does Filecoin tackle this problem?
Filecoin's Fix, Potential & Adoption
As we have already examined how Filecoin works, we've got a better idea of how it resolves the issue with centralized storage spaces. However, this doesn't mean it will necessarily see wider adoption. Since the boom in the crypto market, a new audience has joined the stage. This means that a lot of projects that passionate crypto enthusiasts know of are not massively popular, including Filecoin.
The utility of the Filecoin network is inarguable. Using a decentralized storage space for a fraction of the price of regular cloud services is going to appeal to many. However, before that, Filecoin has to extend its commercial reach. Due to the dedication and involvement of the team behind Filecoin, it won't be long before that happens.
Once people see the utility and start believing in the project, it will bring a new beginning to Filecoin. P2P decentralized storage that has high security and is not prone to censor is quite appealing. Filecoin is one of the innovative projects in the crypto space that has actual utility. This is the problem with many cryptocurrencies. Most tokens are simply for trading, lacking any real foundation or potential, or even a network/ecosystem.
In conclusion, we expect, and it is quite possible, that Filecoin is going to become massively adopted if it keeps expanding at this rate. Its potential is significant for how the network is going to develop, as well as if it is a good idea to invest in Filecoin or not.
FIL Utility
The utility of a network's native token is directly related to its adoption potential. Because, if not for trading purposes, why else would one purchase the token. By now, we know that the token's utilization is to pay those who rent out storage as a form of incentive. But is it useful for anything else?
Well, before we get there, it is important to know that you can mine FIL, which was also one of the most profitable mining options not too long ago. The way this works is by rewarding two types of miners with FIL tokens – storage miners and recovery miners. Storage miners are the users whose computers take care of file storing and get FIL in return. Recovery miners are those that ensure the recovery of data, if necessary, and they have no commitment to data storage.
In this matter, it doesn't need to have further utility, as it both is available for trading and for paying out storage and recovery miners. The terms are quite simple – if Filecoin sees massive adoption and people utilize the services, the price of FIL will surge, even without any further utility.
Recent & Future Developments
The information here could easily be included in the previous sub-section simply because here we focus on the development and potential of the network. However, we believe it deserves its own space.
With no roadmap or plans, a project will fail. As part of being informed, one should always focus on a project's plans before investing in them. And this is exactly what we will be looking at here.
Recent Developments
Since its mainnet launch in 2020, Filecoin's available storage has grown immensely, thanks to those who are renting out their spare space. Recently, it managed to pass 17.3 billion GB (15.3EiB), according to the network's official blog news.
Through the blog news, we can also follow how the adoption and the number of miners are gradually increasing with no dips. This was mostly because, in 2021, Filecoin's listing on most major crypto exchange (CEX) platforms brought in the eyes of a broader audience.
In early 2021, the startup platform managed by Filecoin and LongHash Ventures – Filecoin Frontier Accelerator – announced 11 fresh startups that took part in its 3-month accelerator program, receiving some funding. The startups included game, tech, school, data monetization, and AI projects.
Future Developments
There are a couple of projects that Filecoin has announced. The first one we will discuss is Filecoin Green. This is an incentive by Filecoin to tackle the impact of crypto on climate change. Filecoin's proof-of-useful-work consensus mechanism allows the network to avoid all wasteful energy consumption, which many proof-of-work blockchains struggle to do. They are to be making additional changes to it throughout 2022 and further down the line.
Filecoin's Virtual Machine (FVM) was announced in the final quarter of 2021. There is no launch date as of yet, but we will be keeping an eye on any further updates. It will be utilizing smart contracts for various purposes, part of what Filecoin calls Layer 0. It will also allow you to access all your stored files through it.
The ones who find NFTs interesting will encounter this information useful. Filecoin plans to continue its partnerships with NFT platforms and allow for NFT storage on the platform. In combination with the FVM, you will be getting to "locally" store your NFTs, or more specifically, co-locate the content of said NFTs, with all registries that keep track of them.
Filecoin's Security
Filecoin uses two protocols that ensure the security of the whole network. One is Proof-of-Replication, while the other is Proof-of-Spacetime. If you aren't familiar with "proofs", they ensure that everyone on the network agrees with incoming transactions. Some networks use Proof-of-Work (Bitcoin), others use proof-of-history (Solana), etc.
In the case of Filecoin, these new proofs verify that storage and recovery miners are storing the data they claim to hold.
Proof-of-Replication shows and ensures that a miner, in fact, stores the data they claim and want to receive payment for.
On the other hand, Proof-of-Spacetime ensures that the miner will store or has stored the data claimed throughout the period of time declared.
If you are wondering how that will ensure the safety of your files, we are here to explain. Of course, storing your files in an unknown computer somewhere around the world can definitely be risky. However, this cannot be true for the Filecoin Network, as it splits a file into numerous pieces, therefore in numerous computers. From there, a recovery miner will bring all the shredded pieces together and bring them to you whenever you request access.
According to this, the chances of the Filecoin Network and your data being compromised are quite slim. Some Reddit Filecoin enthusiasts even believe hacking is impossible.
Competitors
Just like any other sector in the crypto space, decentralized storages also have competition. We will be quickly observing the better ones, namely Storj, Siacoin, and Arweave.
It is important to observe to competition and how they operate in order to know whether or not investing in Filecoin is a good idea.
Being an innovator in a specific niche will play a big role in which platform survives down the line. By the looks of it, Filecoin is exactly that. It is also the most adopted project of all the ones we will be mentioning right now. However, let's see what the competitors have to offer.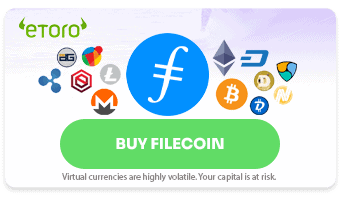 Storj
Storj is an open-source, decentralized file storage solution using encryption for its data. It also offers file sharing and blockchain-based hash, allowing it to store data through a peer-to-peer method. Its main goal is to be an accessible and swift cloud file storage option. Of course, it aims to ensure the privacy of each user through protocols, mechanisms, etc.
It's been around since 2020 and has experienced quite the adoption. Some users complain that no mobile app is available, making things harder for when one is on the go.
Just like the FIL token, the STORJ token is mainly used to pay miners as an incentive. Alongside that, paying for transactions also happens with the use of STORJ.
In order to use the cloud service, you will need to pay upfront. However, we must note that the pricing of the service is higher than that of the Filecoin platform.
A unique feature of Storj has auto repair network technology. This prevents data loss when a miner goes MIA.
Sia/Siacoin
Siacoin (SC) is the official cryptocurrency of Sia, a decentralized cloud storage platform. It markets itself as a secure and trustless marketplace platform. Its primary focus is on cloud storage, which users provide by leasing access to any unused storage space they might have. To be more specific, it wants to be the "backbone storage layer of the internet".
Smart contracts are the basis of Sia, which is also why it surged in popularity back in 2018 for the first time. The project's been around is 2014, with an official re-launch a year later, in June 2015.
It has a total storage of 6.7PB, which is around 6 700 000 GB. Filecoin's current storage is around 17 300 000 000 GB, in contrast.
Just like all other decentralized storage services tokens, SC is used to pay miners and transaction fees.
Siacoin sees significant adoption in Russia and Australia, beating all the competition, including Filecoin.
Arweave
Arweave is a protocol with the main goal to achieve a platform for permanent, or rather indefinite, data storage in the form of documents and apps. The official website states that the platform is aiming to be "a collectively owned hard drive that never forgets".
It is smaller in scale than Filecoin, but it is further along with its expansion. If you look into the project, you will see how it only focuses on a specific function, whereas Filecoin has plans to expand its utility.
The platform is attractive for users as it requires a one-time payment, which results in permanent storage access. Additionally, the network has the potential to handle 5000 transactions per second (tps).
Arweave utilizes its native token – AR – within the platform in a similar fashion to FIL. It rewards miners who preserve data on the network. Aside from that, the platform uses AR to pay for transaction fees. Same as Filecoin, if Arweave sees massive adoption, the price of the token will spike, which miners will benefit from.
We can conclude that Filecoin is currently getting more adoption and has greater potential. However, Arweave will appeal to those seeking permanent document storage through a one-time payment.
Price Analysis & ATH
To better understand the current pricing of Filecoin (between $23 and $25), observing the pricing history is a good place to start. Seeing what the all-time high (ATH) of a token is will let you know when it was peaking in either performance or hype. In the case of Filecoin, it was mostly crypto market hype since the performance part is always there. This was mainly because Filecoin was involved in the crypto bull run in April 2021.
Additionally, you will get a better idea of when to invest in Filecoin by looking at its past and current price. That will also depend on when you plan on doing so.
Price History: 2017 to 2020
In December 2017, FIL was released to the public for the first time. It launched at a price of around $11.50 but quickly dipped down to less than $7 three months later. Nothing surprising here, as this is what most newly released projects experience even nowadays.
After its initial run, the token once again gained some momentum, reaching $16 in April of 2018. But things were a bit more stagnant up until 2020.
That's when the price remained to circle around $4-$5. In Q2 of 2020, everything changed, bringing new life to the project and its token owners.
At one point, Filecoin reached its then-highest pricing of nearly $60 in October of 2020, after which it naturally dipped. Until the end of 2020, the pricing of FIL was about $30, which is way better than its previous run from 2017, 2018, and 2019.
Price History: 2021 and 2022
Everyone knows what happened to the crypto market in 2021. It saw its best-ever run, which many are doubtful will ever happen again. However, the ones that do believe in the future of cryptocurrencies have something else to say. But enough about that, let's observe what happened with FIL as one of the top tokens by market cap during this time.
FIL saw its price dip at the beginning of the year, almost dropping below $20. However, from February to May, things were only going to the moon. Let's go by months.
In February, FIL was trying to reach its previous ATH of $60 but didn't manage and sat around $50.
Afterward, it quickly dipped at the beginning of March, going to $40, but this is when things drastically changed. By the end of the month, the price just kept going up, reaching $191, which is the current ATH of FIL.
In April, things calmed down a bit, but that was just the beginning of a downfall. By the end of May, the price of FIL dropped down to $70.
After that, the only time the price went above $100 was in September, but not for long. This bear run remained until the end of 2021 and went into 2022.
Entering 2022, the price of FIL was $35 but went down below $20 by February and currently stands at around $7.
Those who still consider the project believe this is the biggest discount one can get. They mainly think the price will surge in price in the next crypto market bull run. If you believe such a run is possible and probable, investing in Filecoin might not be a bad idea, although that is entirely up to you.
Tokenomics
Currently, Filecoin is part of the top 50 cryptocurrencies by market cap, with a live market cap of just below $4 billion. It has a circulating supply of around 160 million FIL tokens. At this moment, we don't know what the max supply is.
FIL Price Predictions
With Filecoin's current pricing of around $24, it is not easy to make predictions due to volatility. They are, more often than not, completely off the mark. However, it is always interesting to speculate and see what happens. For this reason, take these predictions with a grain of salt.
We will be observing different factors and calculations, through which we will conclude a price for the end of 2022 and 2025.
Price Prediction For FIL: 2022
With the start of 2022, we see many tokens lose value. In January, the market went down by more than 20%, which is enough evidence. Now, the price of FIL will highly depend on whether we see a bull run by the end of 2022 or not. For this reason, we will discuss both options.
If we see a bull run in 2022, we can expect at least a 3x to 5x jump in the price of the project. Taking that into consideration, it would mean that FIL will reach at least $75-$125 price. However, if we are being more optimistic, the price can even 7x-10x. In that case, we could see FIL going for around $170-$250. If that truly comes to fruition, then wondering "how to invest in Filecoin" right now is probably the best moment.
On the other hand, if we see a bull run or a crypto winter, the price of the token can go even lower. Sadly, many cryptocurrencies lose between 50% and 80% of their value during such times. Of course, there are those who only lose 20% and those whose value drops by more than 90%.
If we take the average here, the price of FIL will most likely drop to at least $10. In a more extreme situation, it can even drop below $50.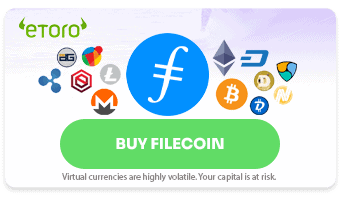 Price Prediction For FIL: 2025
If one thing is true for 2025, it is that anything can happen. Because the time period from now to 2025 is that big, crypto-based predictions become difficult. It already is difficult enough to predict what will happen by the end of the year, let alone 3 years. However, there are some calculations that can be done in order to come up with potential prices in three different scenarios.
The first scenario, once again, is if we see multiple bull markets that keep on going to 2025. In that case, we've seen tokens go up x10-x15 or even 20x in best-case scenarios. If so, it would mean that the price we can expect is anywhere between $250-$375 and $500~. Of course, there are many unexpected factors that can come into play such as political, financial, or global medical issues.
Next, we have the bull run scenario, in which the price of the token can go down at extreme rates. In this case, we will most likely see the price of FIL lose all value, and thus, miners leave the project. Once that happens, the whole project will cease to be, due to a lack of storage and recovery miners. Of course, the chances of that are completely unknown, as this could happen even earlier than 2025 or later.
And finally, if the crypto market lowers its volatility in the upcoming years, which is highly unlikely for now, the price can move sideways for quite some time. This means that it can go lower than its current price, or go higher, depending on the adoption of crypto and Filecoin as a project. In this case, we can expect an increase of around 5x, slowly going up as the years go by, or lose value.
Final Words On Predictions
Once again, please keep in mind that these are nothing more than predictions, based on the current price of FIL. If we see the growth of loss in the upcoming weeks, these speculations go out the window. However, as we mentioned earlier, it is always a good sport to try and predict an asset's price. So do not allow this to support your choice when it comes to investing in Filecoin.
Is Filecoin A Good Investment?
Deciding whether a blockchain network and a cryptocurrency are good investments will depend on a couple of factors. First, we must objectively look at what the project has to offer, the dedication of the developers, its roadmap for the future, competitors, etc. On the other hand, we have to decide whether we believe in the project if it has any value for us or others and if we think it will live up to its potential.
Now, it is inarguable that the Filecoin network has enormous utility. The developers are working on multiple projects to expand the usage of Filecoin, and become an even bigger attraction for both crypto enthusiasts, and the general crypto audience. With so many new features expected to come in the foreseeable future, there is no doubt that Filecoin will remain a leader in the decentralized cloud storage sector.
Through partnerships and future developments, Filecoin can increase its network, which will bring further credibility to the project.
This makes Filecoin a good investment, no doubt. However, if you do not believe in a project even after seeing its utility in detail, then it might not be worth it for you. You should always be looking for networks in the crypto space that resonate with what you are looking for and your beliefs. However, if you are interested in investing in Filecoin, the following sub-section is for you.
How To Invest In Filecoin (FIL) – In Detail
Earlier, we went through a quick guide on how to invest in Filecoin (FIL). As promised, here is our in-depth guide on how to do so in 5 quick and simple steps.
Follow these steps to purchase Filecoin (FIL):
Find a crypto exchange (CEX) platform that has Filecoin listed. Currently, some of the most popular platforms are Binance, Coinbase, eToro, etc. Once you decide, open an account with said CEX. Note that this might take some time due to identity verification processes.
Add funds to your account (or you can directly buy FIL using USD, EUR, etc.). This will only take a couple of moments, although can sometimes take a bit of time due to bank confirmations.
Once you have funds added, you can exchange them for FIL at any moment. Of course, you can also keep the funds in your account and wait for FIL's price dip.
Most CEXs require you to confirm the transaction after showing you the summary of your purchase.
(Optional) Transfer FIL to an external crypto wallet. If you are using a major exchange platform such as the ones we mentioned above, you won't need a third-party crypto wallet to store your FIL, as they have one integrated. However, if you want to transfer your funds to an external wallet, you can do so with little to no fees over transactions.
If you followed these steps successfully, you now are a proud owner of FIL!
Closing Thoughts On How To Invest In Filecoin (FIL)
Due to the market volatility, many projects are being looked at as "washed up", because most crypto newcomers are looking for quick gains. However, those who've actually looked into the project can easily see that it is moving in the right direction. With so many new features being added, don't be surprised if you see the Filecoin network blow up once again in the upcoming months. Of course, there is the possibility that the FIL token will lose all of its value as well, although highly unlikely.
The recent crypto market crash is taking many victims like Filecoin. Which begs the question: Is it a good investment? We've done everything to provide you with sufficient information to make that decision. We think the project is more likely than not going to live up to its potential, but it will take time. Again, only time will tell.
However, if the project resonated with you, then you probably wondered how to invest in Filecoin. For this reason, we set a pretty short and useful guide regarding that. Fortunately for all of us, buying crypto's been a lot easier than before, especially since the 2021 crypto market hype.
We also speculated on the price of FIL by the end of the year, and by the end of 2025. Of course, these are only predictions that we can make based on other tokens' history, and the crypto market's history as well.
In conclusion, only invest in projects that you believe in and invest funds you can afford to lose. The crypto era is just getting started, so there will be lots of networks, blockchains, ecosystems, and tokens that will succeed, so choose wisely.
If you are interested in crypto, we highly suggest reading our article: "3 Most Undervalued Crypto in 2022 That Will Explode"