This article was last updated on June 7, 2022
With so many crypto wallets on the market, it is not an easy task to choose one. Although most offer similar features, only a couple really stand out. MetaMask and Coinbase Wallet are one of those and are the ones we will be talking about in this article. More specifically, we will compare MetaMask vs Coinbase Wallet and see how they compare.
If you are new to the cryptocurrency space, we also suggest going through our dedicated article for newbies – "Crypto For Beginners". This will build a strong foundation for your exciting crypto journey. It will also help you navigate with ease through the steep learning process of the crypto world.
However, let's see what we will be exploring in this article. Our main points will be to understand MetaMask and Coinbase Wallet better, why we are comparing the two, what factors you should consider when choosing a crypto wallet, alternatives to these two wallets, and, of course, comparing MetaMask vs Coinbase Wallet.
Without wasting any more time, let's get right into it.
Why MetaMask VS Coinbase Wallet?
MetaMask is the single most popular wallet people use to swap tokens on platforms such as Uniswap. Not only that, but it is also the main wallet you connect to NFT marketplaces to buy NFTs. This makes it a leader in the crypto wallet space.
Coinbase Wallet, on the other hand, is a wallet developed by one of the biggest crypto exchanges – Coinbase. This makes it very popular by default. The reason many people go with this wallet, aside from the fact it is part of the Coinbase ecosystem, is because it offers many great features. It is also very convenient to use.
Since these are two of the biggest players in the sector, we decided to compare the two and see how they perform against one another. As you probably already know, you can create multiple wallets, meaning you can have both MetaMask and Coinbase Wallet. It is actually what many investors prefer doing.
Yet, it is interesting to see the performance of both. This is why we decided to compare MetaMask vs Coinbase Wallet.
What Is MetaMask
First, let's discuss Metamask. It is a software wallet that allows you to store, send, and receive cryptocurrency. You can use the wallet with any ERC20 tokens and NFTs, including ETH and other cryptocurrencies. Additionally, you can add networks of any ERC20 token allowing you to support any such transactions.
If you are not familiar with it, it is inarguably the most widely-used wallet for ERC20 tokens. On top of that, it is the most popular crypto wallet on the market. We will talk about its downside in another section down below.
When you create a new account, you will receive a seed phrase that you can use to restore your account if you ever lose access to it. Metamask also provides a built-in decentralized exchange, so you can easily trade your cryptocurrencies without having to leave the app. In addition, Metamask offers support for multiple accounts, so you can easily manage your finances.
Additionally, with Metamask, users can directly connect to dApps without having to run a full Ethereum node. The wallet's app is available for multiple browsers, including Google Chrome, Brave, and Opera. The extension is also available for mobile devices through the Google Play Store and the App Store.
That aside now, let's move on in our MetaMask vs Coinbase Wallet.
What Is Coinbase Wallet
Coinbase Wallet is a digital wallet that lets you manage cryptocurrencies and NFTs. As the name suggests, it is part of the ecosystem by the major crypto exchange – Coinbase. You can use Coinbase Wallet to buy, sell, and hold hundreds of cryptocurrencies, including many altcoins.
It is available in the US, UK, Canada, Singapore, and Europe. It has exceptional security since it is regulated by the US Securities and Exchange Commission (SEC). Not only that, but it is a member of the Financial Industry Regulatory Authority (FINRA).
This is yet another pretty popular crypto wallet, mainly because it is part of the Coinbase ecosystem. If you already have a Coinbase account and it is your primary crypto exchange, we suggest sticking with Coinbase Wallet for NFT storage.
If you already have experience with Coinbase, you are probably expecting Coinbase Wallet to be just as easy to use. Well, that's totally correct. There are not a lot of crypto wallets that are so easy to use. The intuitive design makes it easy to navigate through. This is only one reason why people love the wallet.
Factors To Consider
When choosing a crypto wallet, you must have an idea of what you need. This is true for everything in this industry. Here, we will give you a few factors to consider, when choosing the right wallet.
The first thing is what token will you hold. If you are going to hold a non-ERC20 token, you can choose Coinbase Wallet. That's because MetaMask cannot hold anything else.
However, the most important factor will be security. This will be one of the things we will discuss in the next section.
Another factor to consider is the fees. These are any commissions the platform/wallet applies to transactions.
Customer support is just as important as the previous factors. However, let's not forget about the details. A crypto wallet must be easy to use. It must also be fast and responsive.
And last but not least, we will be comparing the features of each wallet. Without spending any more time, let's get right into it.
MetaMask VS Coinbase Wallet
In this section, we will take some of the most important factors and compare MetaMask VS Coinbase Wallet. These are, what we believe, aspects beginners must have an idea about, before choosing a wallet.
However, keep in mind that there are other crypto wallets worthy of your attention.
Cryptocurrency Support
First, think about what tokens you will be storing. If the answer is Bitcoin, Solana, Polkadot, etc., then MetaMask is not for you. The reason for that is that the wallet can only store ERC20 tokens.
On the other hand, Coinbase Wallet can hold all three of these tokens. Not only that, but Coinbase Wallet can hold thousands of non-ERC20 tokens.
WINNER: Coinbase Wallet
Security
After you see your favorite token is supported by either wallet, it is time to look at security. We actually have a whole article about the security of MetaMask, which you can find here.
Before we begin, we must say that whenever there is a wallet breach, it usually is due to the negligence of a person. Because of this, you must always keep your private key, seed phrase, and password secure.
Also, both crypto wallets are "hot" wallets. This means they are connected to the internet at all times. By default, this means they are not as safe as hardware/cold wallets.
Since MetaMask keeps your private key on your personal computer, it is hard (nearly impossible) for hackers to get into your wallet. Yet, we must mention that MetaMask does not have a spotless record. Although mainly unverified, there have been reports online of breached accounts.
A good example of an issue that raises alarm around the security of the wallet is this.
As for Coinbase Wallet, there was a large-scale email phishing attack back in 2021. However, aside from that, there are no reported breaches. There also are no security issues around the system.
Additionally, the wallet is part of the Coinbase ecosystem. Because of this, it is a lot more secure than other "hot" wallets.
Both wallets have a 2FA implemented. This further ensures the security of your own account.
WINNER: Coinbase Wallet
Fees
Fees are just as important as any other factor. For crypto wallets, this usually means the percentage it takes for each transaction. These fees are mainly used for development, marketing, etc.
MetaMask is popular for having somewhat low fees. To be exact, for each transaction you make, a 0.875% fee is applied. Let's give an example. If you were to transfer crypto for $100 to MetaMask, you'd be taxed $0.87 for it. This is considered the be a gold standard.
As for Coinbase Wallet, things are a bit ambiguous. You cannot find information about the transaction fees on the official website. Instead, Coinbase mentions that there are no fees.
However, when you look between the layers, there are, in fact, fees. Although, these are "miner" fees.
What this means is that the fee will depend on the gas price or miner commission of a certain network. If you transfer even 0.1 ETH, you'd get a fee of over $6-$7. On the other hand, if you decide to make a transaction using lesser-known, cheaper crypto, the fees will be lower than that of MetaMask.
As an addition here, we'd suggest keeping ETH in MetaMask, as the fees are significantly lower.
WINNER: MetaMask
Easy Of Use
MetaMask is very easy to use and has a really simple interface. This makes it suitable for all types of investors. It is also quite simple to install. The process of creating and verifying your account takes no longer than 5 minutes. The only lengthy thing is to write down your seed phrase.
Once that's done, you will be able to use your wallet freely. Keep in mind that if you want to store a specific cryptocurrency such as CRO, you will need to add the proper network. A great example of this can be found in our dedicated article.
Coinbase Wallet is also very simple to navigate through. That's mainly because it is part of the Coinbase ecosystem. As you probably already know, Coinbase is known for being the easiest to use crypto exchange platform.
The company naturally transfers this to Coinbase Wallet as well.
Thankfully, nowadays most crypto wallets are quite easy to use. Of course, there are those who specifically target experienced investors, but we refer to them as specialized wallets.
WINNER: TIE
Customer Support
Customer support is a really important factor when considering a wallet. Whenever you encounter trouble, you'd want to contact someone. However, if there is no one to respond, things become hard. That's the case with most major crypto exchanges nowadays.
Due to the huge volume, it is nearly impossible to get to a live chat session. Instead, you have to send emails or give information based on preset requirements.
Thankfully, that is not the case with MetaMask. The wallet has a direct chat support button on its website. The wait times will vary depending on the volume, but it usually takes about 10-15 minutes to start a session, when the volume is low, and over 30-60 minutes when the volume is high.
You can also reach MetaMask through email, which is probably easier than waiting for a reply and keeping the window open for a chat session.
On the other hand, Coinbase Wallet's support is not that good, plain and simple. Since Coinbase is the company behind the wallet, the same support agents work in both sectors. This means that whenever there's support volume on the exchange side, there will be a slower response time on the wallet support side of things.
You can also try reaching out through a phone call. However, the lines are almost always busy, according to users. If you want, you can also reach out by email.
WINNER: MetaMask
Features
Here, we will go over some unique features of both wallets. So let's start with MetaMask.
As we already know, the wallet comes with a seed phrase, which is encrypted and unique. This makes your account much more secure. We highly recommend saving the seed phrase in more than one place. For example, grab two pieces of paper and write down 6 words on one of them, and another 6 on the other one.
Store these two pieces of paper in different places for further insurance.
Another feature is the application's website blocking feature. This works in a similar manner to anti-virus software. Whenever you visit a malicious website, it will identify it, minimizing the risk of any potential viruses, data stealing, or phishing attacks.
Finally, it is worth noting that MetaMask is completely open-source. This means the developers' code is visible to anyone and everyone. The reason this is positive is that any malicious intent can easily be seen.
As for Coinbase Wallet, it comes with some very neat features as well.
This includes the option to opt-in for airdrops and ICOs, which is a great attraction these days.
Coinbase also comes with a recovery and seed phrase security. This means that even if you forget your password, you can recover it easily. The private key is stored directly on your trusted devices, which is also another feature many are fond of.
Overall, both wallets have some great features. After all, there's a reason these two are leaders in the industry.
WINNER: TIE
Competitors / Other Wallets
Just like any other industry, the "hot" wallet space has its challengers, looking to snatch the crown from our two main stars. Well, this should come as no surprise, however, are there any worthy alternatives to MetaMask vs Coinbase Wallet.
In this section, we will go over some of the better software wallet options in the industry. Without further ado, let's see what the list consists of.
Exodus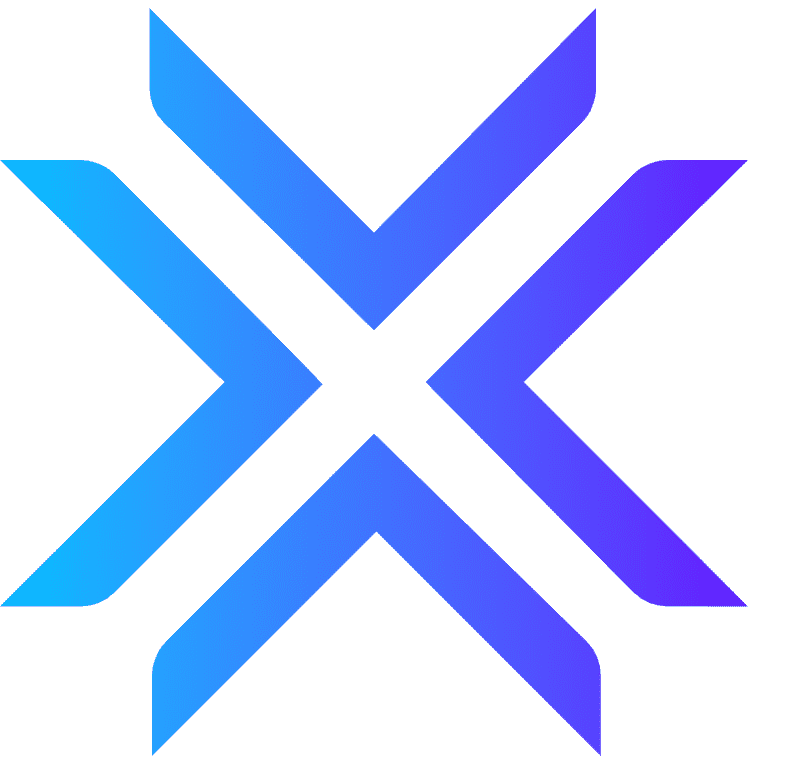 Exodus is the first crypto wallet on our list because it is a popular option for those looking for a safe and secure way to store their digital assets. The software wallet is easy to use, with a clean interface that makes it simple to keep track of your holdings, which is suitable for both new and experienced traders alike.
In addition, the Exodus wallet provides support for a variety of different cryptocurrencies, making it a versatile option for those who hold multiple types of digital assets. It also offers an in-built exchange feature, allowing you to easily swap between different cryptocurrencies without having to leave the wallet interface.
In conclusion, the Exodus crypto wallet is a great choice for those looking for a user-friendly and feature-rich option for storing their digital assets.
It should not surprise you if we keep seeing the adoption rate of Exodus grow and it becomes a viable option for the upcoming Web 3 space.
Mycelium
Mycelium is a cryptocurrency wallet providing a highly secure way to store your Bitcoin tokens. The software uses a number of security features, including AES-256 encryption and a private key that the wallet never stores on a server. In addition, the wallet integrates with a number of popular exchanges, making it easy to buy and sell currency.
In addition to that, Mycelium is one of the few reproducible wallets on the market, meaning it works completely transparently. Although at first glance that might look like it makes it easy to breach, it actually is not due to its security. Because of that, it is one of the few modern Bitcoin-only wallets that is popular nowadays.
Mycelium is also one of the most user-friendly wallets available, with an intuitive interface that makes it easy to send and receive payments. A wallet is an excellent option for anyone looking for a secure and user-friendly way to store their digital currency.
Trust Wallet

Another mobile app, Trust Wallet, is an incredibly versatile mobile wallet. It supports 53 different blockchains and over 1 million crypto assets. These include cryptocurrencies, DeFi tokens, non-fungible tokens (NFTs), DApps, and more. The wallet also allows users to stake their cryptos directly through the app, giving them an easy way to earn more. Meanwhile, the dApps browser function allows you to browse and interact with various decentralized apps integrated with the Trust Wallet.
Currently, you can use Trust to stake Tron (TRX), Tezos (XTZ), Cosmos (ATOM), Kava (KAVA), Osmosis (OSMO), Binance Coin (BNB), Terra (LUNA), and Algorand (ALGO). The platform is looking to include Ethereum in this pool once the network makes the transition to proof-of-work.
Finally, Trust also has an integrated CEX platform that allows users to exchange their cryptos directly in their wallets. While this is a nice feature, the wallet limits it to BNB and other BEP2 tokens. This is mainly because the feature is powered by Binance, which Trust Wallet was purchased by in 2018.
ZenGo
ZenGo is a great crypto wallet for beginner investors around the globe. The main thing that sets it apart from competitors is that Zen uses biometric data to allow access to users' assets. This means that you don't need passwords, seed phrases, or physical authenticators when using ZenGo.
Instead, you can log in using either a face scan or a fingerprint scan. This, coupled with ZenGo's industry-leading encryption, provides customers with excellent security and protection against theft.
The app supports over 70 different cryptocurrencies, which is more than enough for most beginner investors. It also offers a number of other services like buying and trading assets, crypto staking, crypto lending, NFT storage, and more. A referral program is also available, rewarding you with $10 worth of bitcoin for each new user you attract.
One of ZenGo's main selling points is its emphasis on security. The platform employs a three-step verification process that ensures the security of your assets. First, a verification email is sent on every login attempt. Next, a recovery file is created and stored on your device's cloud storage solution. While not a seed phrase, the file works in a similar fashion.
However, you cannot use it alone to gain access to your account. The other two steps will also be necessary. Lastly, a facial or fingerprint scan is used when logging in.
Electrum
Electrum is one of the oldest and best Bitcoin wallets popular for being the best Bitcoin-only option on the market. The app has been around for more than 10 years and has a proven track record of providing users with excellent services.
As such, the wallet is incredibly reliable, being widely regarded as one of the most trustworthy and best wallets for Bitcoin. It also allows for a fair bit of customization, giving users the option to set how much they are willing to pay for a transaction. The more they offer, the quicker it will be validated.
However, because of its age, Electrum can be a bit clunky and hard to navigate at times. This makes it less user-friendly, and it can be difficult for new users to get their bearings. Additionally, Electrum is only limited to Bitcoin.
While this might have been the norm in 2011, today's crypto landscape is much more diverse. Investors often have universal portfolios containing numerous different cryptocurrencies and crypto-assets. This means that Electrum has limited functionality and might not be the go-to choice for many. However, if you can look at the interface and lack of updates, Electrum is still a great wallet for your Bitcoin.
Choosing Crypto Wallet
With so many options for crypto wallets nowadays, there are many factors to consider. However, the most important ones – we've already talked about. These are the available cryptocurrencies, fees, ease of use, etc.
Yet, there is one thing that is also true. That's the fact that you can own all of these wallets at the same time, with no restrictions whatsoever. This makes it easy to test them and see which one fits your requirements.
Since all of these wallets are also free, the only thing it will cost you to create them is time.
Final Thoughts
Comparing crypto wallets is never an easy task. That's because a crypto wallet can look good on paper, but once you try it, you might not like it.
Thankfully, both MetaMask and Coinbase Wallet look great and are very easy to use. The installation process for both is also quite simple. This is a great attraction for those who aren't really tech-savvy. As we compared both, we kept things objective, making it easier to get results.
Although Coinbase Wallet won the overall comparison, we believe MetaMask is an essential wallet for those looking to buy/trade NFTs and other ERC20 tokens. Most importantly, MetaMask is the single most used crypto wallet for swapping cryptocurrencies (with the help of Ethereum).
For this reason, it won't hurt to have both at the same time. This will give you the benefits of the two, while also diversifying your storage. This ensures your assets are safer and more secure.
Overall, no matter your choice, both wallets are pretty solid, so go ahead and explore whichever you'd like. With this, we conclude the furious battle – MetaMask vs Coinbase Wallet.