This article was last updated on June 7, 2022
Gemini and Coinbase are two of the most well-known crypto exchanges on the market. However, their daily volume is completely different in favor of the latter. Yet, this doesn't mean there is this much of a difference between the two. This is why we decided to compare Gemini vs Coinbase and see how they both perform.
We will go over the most important factors for everyday users. So if you are looking for more technical information, or you are a developer/business, you probably won't find what you need here.
In this article, you will find general information about both Gemini and Coinbase, their security/safety, their deposit requirements, fees, ease of use, listed tokens, features, and more. We will also give you a few tips on how to select the more suitable exchange for yourself.
With that being said, let's not waste any more time and get right into Gemini vs Coinbase.
What Is
Gemini
Gemini is a digital asset exchange founded by the Winklevoss twins, classmates of Mark Zuckerberg back in Harvard, in 2014. Another reason why it is so popular is the fact that it is the first exchange to list Ethereum as a licensed company back in mid-2016.
The main object behind the exchange was, initially, to allow pairing fiat currencies to cryptocurrencies, which was not a popular idea back then. In the beginning, it became popular because it is highly regulated by the United States. A notable license is the one by the New York State Department of Financial Services.
The exchange allows users to buy, sell, and store cryptocurrencies such as Bitcoin, Ethereum, Litecoin, Zcash, and tens of others. Gemini is one of the most popular cryptocurrency exchanges, due to its low fees, security features, and easy-to-use interface.
In addition, Gemini is one of the few exchanges that allow users to trade directly from their bank accounts.
Security
Safety is inarguably the most important factor when it comes to choosing a crypto exchange. Gemini is popular for storing most of the crypto assets of its users within cold storage. This is the most secure way of storage for crypto exchanges.
However, part of the assets is stored within a hot wallet. The purpose of this is to ensure there is enough liquidity within the exchange, allowing users to swift transactions.
Gemini has insured the amount within the hot wallet and has a $200 million set aside for any potential users' losses.
What Is
Coinbase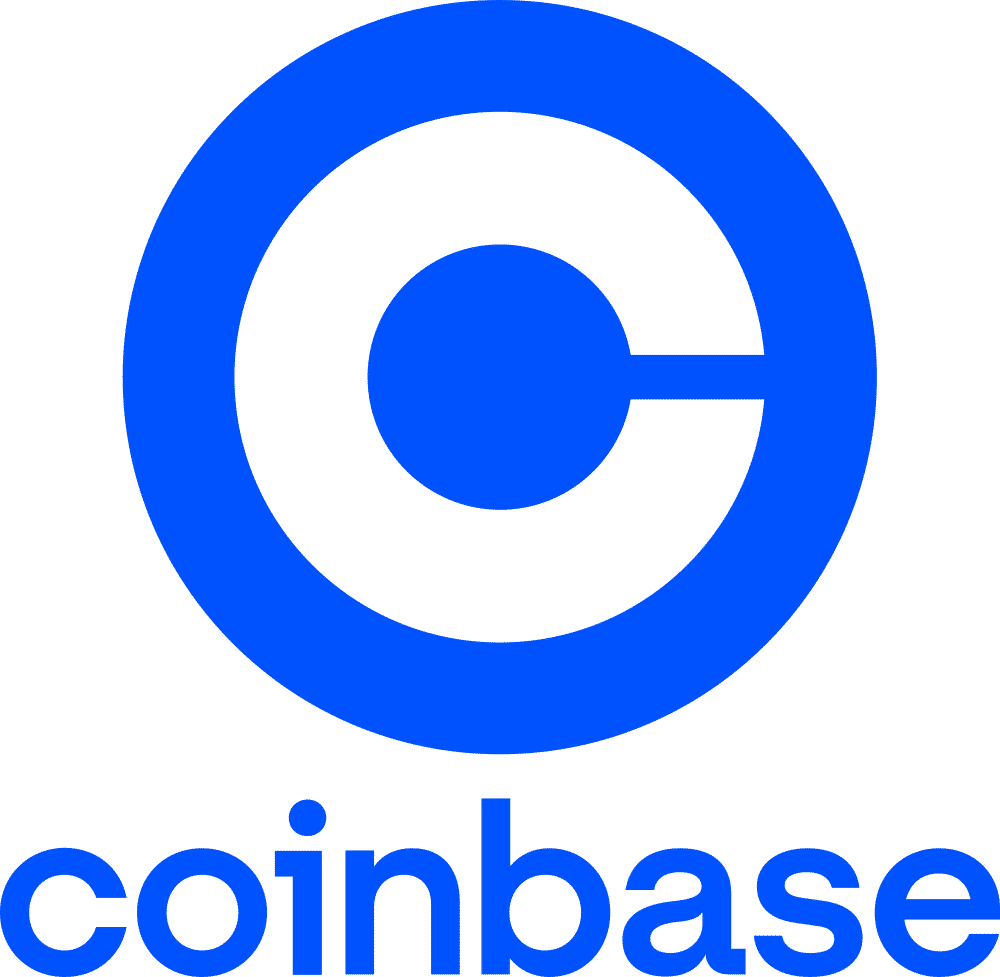 Coinbase is one of the most popular cryptocurrency exchanges, allowing users to buy and sell a variety of digital assets, as well as hold assets within their Coinbase Wallet. With nearly 10 years of experience, the exchange has become a go-to exchange for many crypto enthusiasts.
In addition to being user-friendly, Coinbase is also known for its high-security measures, which have helped to attract mainstream investors.
In the past, one downside of Coinbase was that it only supported a limited number of cryptocurrencies. Now, however, it offers more than 100 tokens
Coinbase was founded in 2012 by Brian Armstrong and Fred Ehrsam. Bitcoin was the first cryptocurrency supported by Coinbase, followed by Ethereum in 2016. In 2017, Coinbase added support for Litecoin and Bitcoin Cash. In 2018, the company launched its own cryptocurrency, called USD Coin, which is one of the biggest stablecoins on the market. As of 2022, Coinbase has over 95 million active and unique users.
Security
A strong point of Coinbase is its security. Just like Gemini, Coinbase is only one of the couple crypto exchanges regulated and licensed by the New York State Department Of Financial Services. If you didn't already know, this is inarguably the gold standard in the crypto market.
This ensures that Coinbase, as a crypto exchange, will behave fairly and keep up with any requirements. Part of these requirements is that it has to report its capital gains and losses in a similar manner to a publicly-traded company. To no one's surprise, it actually does do that for tax purposes.
Gemini vs Coinbase
To start off, we must mention that both platforms are suitable for beginners, although Gemini has more features that investors with experience will enjoy. However, Coinbase is always looking to improve its interface to appeal to the general public, attracting more new investors to the intriguing market of cryptocurrencies.
When we compare Gemini vs Coinbase, we can easily see that there are some major differences, especially when it comes to minimum deposit requirements & fees. So let's start with those.
Deposit Requirement
Gemini comes with a $0 requirement when it comes to deposits. This is not something many other major crypto exchanges can say. The reason this is useful is that there are many beginner investors who don't want to go all-out. Therefore, Gemini is a great place for complete crypto beginners.
Coinbase, on the flip side of the coin, comes with a $10 minimum deposit requirement. If you think about it, it is also quite low, especially when compared to exchanges such as FTX and Binance which have higher requirements.
However, keep in mind that these rates might be different, depending on your geolocation.
WINNER: Gemini
Fee
Gemini has a flat transaction fee for any trades worth under $200. However, we should get into the specifics. For trades under $10, the flat fee is $0.99. Between $10 and $25, the fee is $1.49; for trades between $25 and $50, the fee is $1.99. And finally, for trades between $50 and $200, the fee is $2.99.
For any trades over $200, the fee is a flat 1.49%. To give a quick example, this means a $200 trade comes with a $2.98 fee, a $300 trade comes with a $4.47 fee, etc.
Although there are exchanges with better fee rates, Gemini's commission is not too high.
On the other hand, we've got Coinbase. Coinbase's fee structure is a bit more complicated. Every single trade you make comes with a fee of 0.50%. For example, if you purchase Bitcoin for $100, you will have a fee of $0.50.
The other fee Coinbase has is the 3.99% for credit card purchases. This means any crypto-asset purchase made on the platform using a credit card will have this fee. Again, giving an example with Bitcoin will be a $100 purchase with a $3.99 fee.
Finally, there is a 1.49% fee for Coinbase Wallet or bank account purchases. What that means is by using Coinbase Wallet to purchase anything, you will be getting a 1.49% fee.
WINNER: Gemini
Ease Of Use
Gemini is extremely popular for, arguably, being the most beginner-friendly crypto exchange platform on the market. It's very interesting to see the model they are using to attract new investors. Not only that, but no matter what information you look up about Gemini, this will almost always be how it is introduced.
The navigation within the interface itself is very intuitive. There is a tutorial once you download their application for iOS or Android as well.
With only the press of a couple of buttons, you can become an owner of any cryptocurrency Gemini supports.
Coinbase is similar when it comes to the interface itself. It is friendly to both new and experienced investors. A feature about the platform that stands out is definitely its design. We could argue that Coinbase has the best interface when it comes to aesthetics, simplicity, and minimalism.
This is only one reason why it feels so easy to use. When compared to Gemini, it feels a bit more solid but is just as simple to navigate through.
Becoming a crypto assets owner on Coinbase is quite easy, similar to Gemini.
WINNER: Tied
Listed Cryptocurrencies
Gemini currently offers more than 80 cryptocurrencies. While this is not all that much, the platform is constantly looking to add more to its library. Of course, we cannot overlook that when comparing it to Coinbase, as it is a crucial factor.
In terms of cryptocurrency options, Gemini is going to be more attractive for investors who are mainly looking to own the more popular tokens.
Coinbase, although it is part of the big crypto exchange players, offers about 120 cryptocurrencies. This is a higher number than Gemini. However, many investors are complaining about the lack of altcoins on the exchange.
This is not exactly true, though. Coinbase has the best and most credible cryptocurrencies the market has to offer. The platform constantly adds new entries, whenever a notable one occurs.
WINNER: Coinbase
Staking
Gemini is popular for being one of the first exchanges to offer staking. The process of staking involves locking a certain amount of your crypto asset. This portion is then used by the platform for its liquidity pool. The annual return for the favor you are doing is different for each currency.
According to the official website, staking rewards go between 0.5% and 8.05%.
Coinbase, on the other hand, also supports staking. However, the rates are lower. For starters, you can earn up to 5.75% annually. Each cryptocurrency offers a different return.
For example, Algorand has a return rate of 5.75%, while Ethereum has 3.675%, and DAI has a return rate of 0.15%.
WINNER: Gemini
Features/Products
Gemini has a whole lineup of products, which are essential if you are looking to get involved in the world of cryptocurrencies:
Web Exchange
Gemini Credit Card
Gemini ActiveTrader (Tools for traders)
Stablecoin (Gemini USD – GUSD)
Gemini Custody (cold storage)
Gemini Clearing (Smart Contract Transactions)
Staking (Gemini Earn)
Gemini Pay (Use for everyday payment)
Wallet (Gemini Wallet)
Mobile Application
more to come…
Coinbase has a whole range of products and solutions for individuals, developers, and businesses. However, we will only be talking about products they have for general users.
Coinbase App (Desktop, iOS, Android)
Wallet (Coinbase Wallet – One of the most popular crypto wallets)
NFT Marketplace (Create, Buy, Sell; Still in BETA)
Staking
Borrow
Payroll
Private Client
USD Coin (Extremely solid stablecoin)
Pro (Tools for advanced traders)
WINNER: Tied
Choosing Between The Two
As you can see, both crypto exchanges are comparable to one another. We know that Coinbase is one of the most popular exchanges, especially in the United States. Yet, Gemini is not that far behind. This is why the Gemini vs Coinbase debate is no simple task.
Although Coinbase has more active users and features a better interface, Gemini is looking to compete by bringing more and better products.
When deciding which one to choose, we must keep in mind what we are going to use the platform for.
If you are looking to buy more of the major cryptocurrencies and less of the altcoins, then Gemini might just be for you. However, if you are looking to buy altcoins as well, Coinbase will be the better platform.
Although when comparing the two, Gemini seems to be performing better, Coinbase still has the appeal of the bigger platform. We believe the Gemini will also grow in the upcoming years, but right now, we must give Coinbase credit for being the better crypto exchange.
With that being said, we suggest testing each platform out before deciding which one you will be using.
Don't forget you can also use both platforms at the same time, keeping investments in both.
Closing Words
Nowadays there is quite a lot of choice when it comes to selecting a crypto exchange. Many prefer the big players such as Coinbase, Binance, FTX, etc., while others prefer smaller ones such as Gemini, Bitstamp, KuCoin, etc.
As you can easily see, comparing Gemini vs Coinbase is not an easy task. Both offer different features and attract users in different ways. Of course, since Coinbase is so big, it is insured better, meaning your funds are safer with them. However, Gemini offers better rewards, such as staking %, which means better gains.
We went through only a couple of parameters between the two exchanges, but we can easily see both have pros and cons.
With that being said, there isn't too much of a difference between exchanges for the beginner crypto trader. If you want to learn more about the space and build a strong foundation, we suggest reading our "Crypto For Beginners" guide. It will let you navigate easily through the world of crypto.