This article was last updated on January 24, 2022
If you are an entrepreneur, you are being expected to make an impact with as low a budget as possible. Today, with the advancement in the field of technology, entrepreneurs are also becoming high-tech.
I am aware of so many entrepreneurs who are masters of their field, but they also want to have the knowledge of various others fields as well to get ahead. It would be quite tricky for a person to run a company successfully if he/she is not having the knowledge of accounting to keep the books running without a hitch and it would also be difficult to attain success in the absence of having proficiencies in the sales and marketing.
Consider these 7 mobile apps that are being used by millennial entrepreneurs to increase their efficiency.
Related: What are Non-Fungible Tokens?
7 Mobile Apps Millennial Entrepreneurs Are Using To Get Ahead
Evernote Premium
While Evernote is one of the best services that you can use it without spending a fortune, there are a variety of reasons the entrepreneur may perhaps need the premium version. As an entrepreneur, here are the two important features why it should be downloaded –
Sharing and working together on notes with coworkers
Having a look at the previous versions of each note
This app is highly recommended to all those entrepreneurs who want to stay organised.
Basecamp
When you have to keep a track of all the projects and their due dates, the whole thing can become quite perplexing. But those days are over as with Basecamp collaborating on different projects is quite easy. The best thing about Basecamp is that you don't need to be an Einstein to use it. Everything is so simplified and it comes with all necessary features – it is just what a team aptly requires to get the things done efficiently and quickly.
Boomerang (For Android)
This is one of the best apps for the entrepreneurs out there. This app really comes handy in keeping your inbox under control. Even if you delete messages from your inbox, they don't actually get deleted and get temporarily removed from the inbox to be reminded of them later.
This actually comes handy to stay focused on the task on hand without being bothered by any other tasks. The app archives all the emails and brings back to the inbox at the time chosen by you. If you are writing an email but you wish to send it later, then this app will surely suffice your needs. The best part is that the app also reminds you if you don't receive a reply from someone.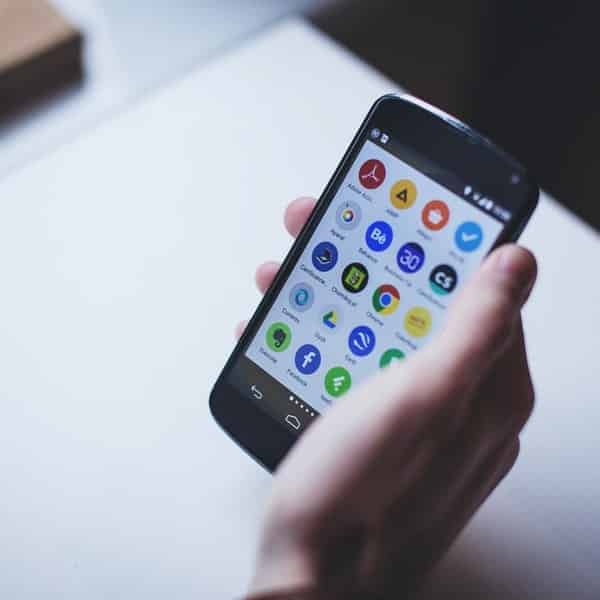 theSkimm
It is a great app when you want to stay connected with everything that is happening around you whether it is culture, music, news, or sports. Using its '5 Min Read' feature, you get to read the article in the app itself and you can easily scroll through the whole article and catch up the main stories of the day.
Flow
This is one of the best team task management apps and best thing about the app is that it is loaded with some of the best features. Some of the best features of the app are as follows –
You can set priorities for the tasks
Set repeating tasks
You can easily drop the tasks into the lists, so that the related tasks can be kept organised
You get to create private to-do lists exclusively with all those people who actually matters
It is easier to track task histories along with attachments and comments
You can arrange tasks by subscribed, flagged, assigned, and delegated
Sorting tasks by keyword, tag, person, or due date can also be done
You enjoy the freedom of creating tasks while you are on the go from your smartphone
You can also add subtasks to break tricky tasks into easy to-dos
Instapaper
It is an award-winning app that facilitates offline reading. With the help of this app, you can easily save your favourite articles for reading while you are on the go or anytime you feel like reading. The app offers a mobile and tablet-optimised text view that successfully makes reading online content a hassle-free experience. Some of the features are as follows –
You can choose a theme of the website of Instapaper such as – Dark, Sepia, and White.
Using multiselect editing, article management can be done easily. You no longer have to click move, archive, or delete on your favourite article. All you need is to select your favourite articles and to use is bulk 'move', 'archive', and 'delete' actions.
With Instapaper, you get to enjoy better organisation and management of the folders. You can also build a folder directly on your list view along with drag & drop folders that facilitate easy organisation.
SignEasy
An entrepreneur hardly finds time to print, scan, and re-send the documents on a daily basis. Using SignEasy app allows you to simplify this task by allowing you to send and resend documents using your smartphone. First you have to open the document within the app and you need to make a click on the 'sign' and you can easily sign using your finger. Following are some of the app features –
You can easily sign the documents one by one or all at once
You can sign, fill, and send any document irrespective of its format – JPG, PDF, Text, Word, PNG, etc
You have the provision of sending the documents to others in order to get signed
With the help of SignEasy account, you can easily access all the documents on your smartphone or tablet
You can seamlessly sign documents from Google Drive, Evernote, Email, OneDrive, and Dropbox