This article was last updated on July 19, 2022
Sometimes we need a little push, some extra motivation so we can get back on the right track. And quotes from the world's top athletes can provide that push so I decided to do a list of quotes from famous athletes and coaches.
17
Top-Notch

Quotes From The World's Top Athletes & Coaches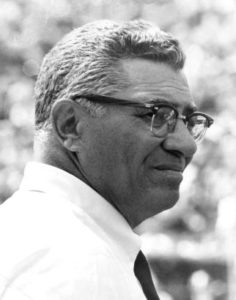 It's not whether you get knocked down; it's whether you get up.
– Vince Lombardi (Lombardi is considered by many to be one of the best and most successful coaches in NFL history)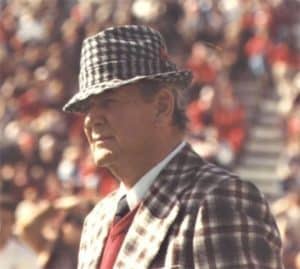 It's not the will to win that matters- everyone has that. It's the will
to prepare to win that matters.
– Paul "Bear" Bryant (NFL coach – "Bear Bryant simply the best there ever was" quoted by ESPN)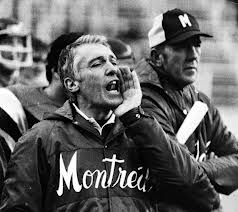 Persistence can change failure into extraordinary achievement.
-Marv Levy (Hall of Fame NFL Coach)
Make sure your worst enemy doesn't live between your own two ears.
– Laird Hamilton (One of the greatest big wave surfers)
Set your goals high and don't stop till you get there.
– Bo Jackson (The only athlete to be named an All-Star in two major American sports)
If you can't outplay them, outwork them.
– Ben Hogan (Considered  to be one of the greatest players in the history of golf)
Champions keep playing until they get it right.
– Billie Jean King (Hall of fame tennis player)
The more difficult the victory, the greater the happiness in winning.
–Pele (The Greatest football player of all time)
Bonus Inspirational Quotes

The mind is the limit. As long as the mind can envision the fact that you
can do something, you can do it, as long as you really believe 100 percent."
– Arnold Schwarzenegger ( Considered to be the greatest bodybuilder of all time)
Obstacles don't have to stop you. If you run into a wall, don't turn
around and give up. Figure out how to climb it, go through it, or work
around it.
– Michael Jordan ( All time greatest basketball player)
"It's hard to beat a person who never gives up."
"Heroes get remembered, but legends never die."
– Babe Ruth (Arguably The Best MLB Player Of All Time)
You can't put a limit on anything. The more you dream,
the farther you get.
– Michael Phelps (One of the greatest swimmers)
I hated every minute of training, but I said, 'Don't quit.
Suffer now and live the rest of your life as a champion
– Mohammad Ali (Considered among the greatest heavyweights in boxing history)
A champion is someone who gets up when he can't.
– Jack Dempsey (listed #10 on The Ring's list of all-time heavyweights boxing champions and #7 among its Top 100 Greatest Punchers)
You miss 100 percent of the shots you don't take.
– Wayne Gretzky (Has been called "the greatest hockey player ever" by many)
Today I will do what others won't, so tomorrow I can accomplish
what others can't.
– Jerry Rice (Widely considered to be the greatest wide receiver in NFL history and among the greatest NFL players at any position)
If you train hard, you'll not only be hard, you'll be hard to beat.
– Herschel Walker (2 x All-Pro NFL Champion & MMA Champion)
Featured image source: Jason H. Smith

Closing Words
We hope you found this collection of top-notch, inspiring quotes from the world's top athletes. Keep these around for when you need that little extra push. Share them around on social media using our links below. Thanks for reading.