This article was last updated on March 14, 2022
The future holds many careers related to technology—specifically, computer-based information technology.  That is probably a no-brainer.  However, what may seem clearly apparent, upon first glance, is not as simple as we might think.  That is, many different industries and sectors of the economy are in need of information systems managers, data scientists, and online marketing specialists.  We have a great deal of data to sift through, and more organizational data is stored online than ever before.  In addition to the increased need for more technologically-savvy specialists, our population is also changing.  Along with greater cultural and ethnic diversity, our population is both booming and aging.
Moreover, not only are the demographics of the United States changing dramatically, but the sectors in need of IT expertise are also expanding to include not only big business but a wider range of industries such as hospitals and medical centers, pharmacies, colleges and universities, not-for-profit organizations, small businesses, sustainable energy companies, and senior care service providers.  IT is no longer limited to corporations in the IT and online retail business industries such as Micron, HP, Amazon, and Google; instead, everything is becoming digitized, and we must have the foresight to be adequately prepared and educated in time for the future.
Here are some predictions for some of the best, most viable careers for this year, 2020, 2030, and beyond.
What Are the Best Jobs of the Future?
Information Systems Specialist
Regardless of the industry you're interested in, a degree in information systems will be in high demand.  This is because most businesses and industries utilize systems that store and transmit information—both technological and non-tech-related.
People with a degree or background in information systems may go on to become IT Consultants, Web Developers, Geospatial Experts, or IT Specialists in a healthcare or wellness setting.  Moreover, according to the University of Alabama at Birmingham, there are a variety of interesting and unexpected positions available in the information systems field, including Information Systems Manager, Systems Analyst, Information Architect, and Librarian.
While the first two are fairly self-explanatory, an Information Architect is tasked with organizing "all the information in a given building, website, network, or organization."  Therefore, while this could mean something as tangible as being in charge of the aisle signs and menu boards at a supermarket-deli establishment, it can also mean designing and revising the website structure and design so as to make key landing pages more inviting and user-friendly.  The role of librarian now requires extensive expertise in digital media, as well as information systems.  Moreover, librarians and IS analysts are especially in demand at colleges and universities.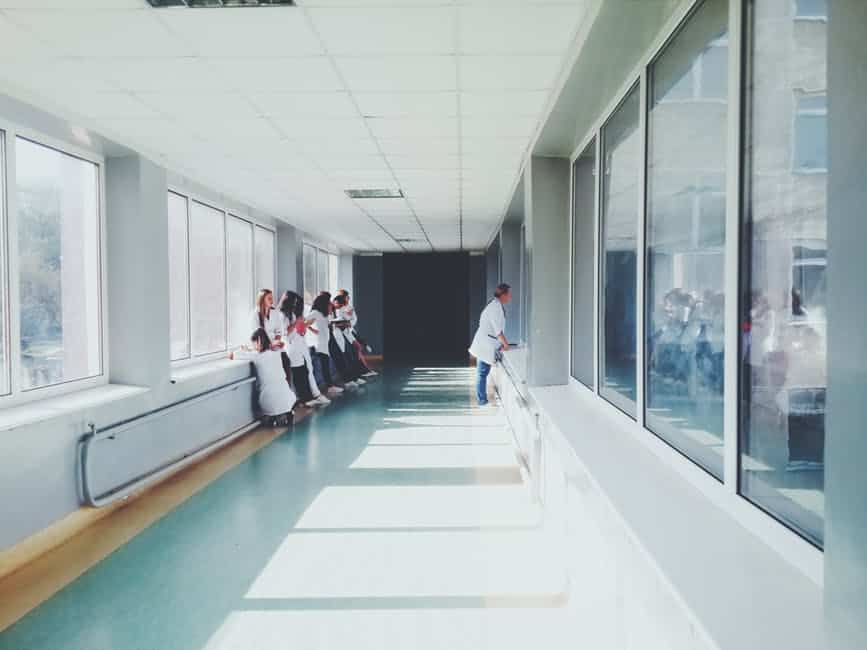 Nurse Practitioners are perhaps most highly in demand, with upwards of 30 percent growth in jobs from now until 2024, according to the Bureau of Labor Statistics.  Kiplinger also included NPs in their top ten careers for 2016 and beyond.  The reason for this is in part because of the growing number of insured people, as a result of the Affordable Care Act.  Since nurse practitioners, in many states, are legally authorized to write prescriptions and perform routine checkups, they are increasingly sought out.
Moreover, family nurse practitioners and midwives often preside over their own clinics and retail nursing stations.  Since it is often more affordable to visit a 'doc-in-the-box' or a midwife than it is to see a doctor in a hospital setting, cost is also a factor in the increasing demand for NPs.  With the continuing population trends for Baby Boomers and millennials, the demand for medical professionals is not likely to wane, any time soon.
So, get this: CNS News recently reported, "Sometime in the next four years the global population of human beings who are 65 and older will surpass those under 5 for the first time… By 2050, the proportion of the population 65 and older (15.6 percent) will be more than double that of children under age 5 (7.2 percent)."   In other words, we're soon to live in a world with a greater number of aging, geriatric people in the world than infants and young children.  I suppose, in a way, that's a good thing, as unfettered population growth can only do more damage to the already-rising sea levels, temperatures, and C02 levels.
However, what we do need to prepare for is the large number of people who will need considerable help with day-to-day tasks, medical care, and physical therapy.  People who take on the management of aging adults' lives are called geriatric case managers, who, according to Marylhurst University, "oversee the nursing care, social well-being, and overall health of aging patients."  In addition to traveling to patients' homes, long-term care facilities, or hospitals, case managers must possess strong interpersonal skills—especially since they're often entrusted with delicate financial information that is highly personal and confidential—such as being involved with handling a patient's last will and testament.
Physical/Occupational Therapist
According to The American Occupational Therapy Association (AOTA), the position of occupational therapy practitioner has consistently ranked as one of the most promising and reliable career tracks for several years, in part because physical and occupational therapists are always in demand, and therefore relatively recession-proof.  The main difference between occupational and physical therapists is that, while both types of therapists help patients improve their physical range of movement and develop plans to help patients become more independent, occupational therapists tend to work primarily with people diagnosed with permanent physical/mental disabilities or chronic conditions, such as children with developmental delays and confined to a wheelchair who need early intervention therapy.
Physical therapists, on the other hand, work more prominently with people who have been injured in an accident or who simply need help with mobility issues related to chronic conditions like diabetes and obesity.  Physical therapists work in hospitals, hospice care, facilities, and nursing homes, as well as for sports teams and gyms.  They also work independently and as traveling healthcare professionals who visit patients in their homes.  With a job outlook of 34 percent and a median annual wage of $84,020, according to the Bureau of Labor Statistics, physical therapists should feel secure in the knowledge their services will always be in demand.
Computer Software Engineer
Another job in the tech world with a strong job growth outlook is a computer software developer—also known as software engineers.  Along with the continued popularity of computer software programs, this career is experiencing a resurgence after the great recession of the early 2000s.  BLS reports the median salary as being just over $100,000 a year, while the education requirements aren't as strenuous as other professional careers in tech: the sole degree requirement is a BS in computer science—in addition to strong computer programming skills—as opposed to a master's degree of some kind.  Moreover, I will say that I've known a number of computer software developers with little to no formal education beyond high school, other than having learned a few programming languages online or from books.
There are a variety of possible career tracks to pursue, besides that of software developer.  According to PayScale, a few other job positions include the Vice President of Engineering, Chief Technology Officer (CTO), and Chief Information Officer (CIO).   These particular executive positions require knowledge of computer science as well as a firm grasp on the current trends and industry direction of the IT world—but with knowledge to back up stock market predictions, mergers, acquisitions, etc., so as to not fall into the realm of mere speculation.  Moreover, a recent article by BLS on the STEM-related job market states that "We also find software development skills to be most in demand.  Experienced mobile application developers are especially coveted."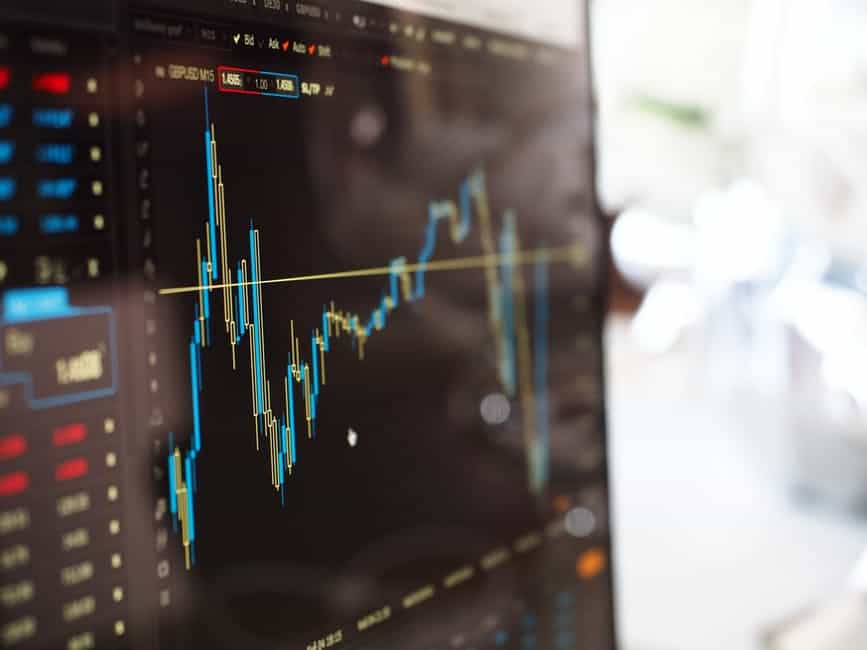 In 2012, Thomas Davenport and D.J. Patil famously declared the role of data scientist to be the sexiest job of the 21st century.  It doesn't hurt that the White House happens to employ Patil as the Deputy Chief Technology Officer for Data Policy, as well as the Chief Data Scientist in the Office of Science and Technology Policy.  Luckily, data science has recently experienced a surge in the number of college and graduate-level programs—though it's apparently only been an official academic discipline since the year 2001, when William S. Cleveland proposed "extending the field of statistics to incorporate 'advances in computing with data.'"
Davenport and Patil also explain, in specific terms, what it is data scientists do:
More than anything, what data scientists do is make discoveries while swimming in data…  At ease in the digital realm, they are able to bring structure to large quantities of formless data and make analysis possible.  They identify rich data sources, join them with other, potentially incomplete data sources, and clean the resulting set.  In a competitive landscape where challenges keep changing and data never stop flowing, data scientists help decision makers shift from ad hoc analysis to an ongoing conversation with data.
One exciting aspect of data science is the need for data analysis, interpretation, and illustration across many different industries and economic sectors—whether commercial or not-for-profit.  Because so much of our business records, information, customer data, and statistics are digitally archived and stored online—often via a cloud-based storage program updated in real time—data scientists are in demand at most mid-to-large-sized companies.  Check out Data Scientists, a site attempting to bring data scientists together, online, in order to foster community and collaborate in sharing their knowledge and wisdom concerning big data.
The Wall Street Journal recently opined that we need to attract more people to the cybersecurity field, since failing to do so will lead to a shortage of cybersecurity professionals.  Part of the problem, apparently, is a general shortage in academic programs—which leads, in turn, to a lack of talent and qualified applicants.  As a number of recent high-profile government cases in the past several years demonstrate, however, there is a dire need for qualified cybersecurity professionals in federal government departments.  Another potential problem with cybersecurity experts coming forward, according to The Institute, is that they may be accused of malicious hacking and face legal consequences, as a result.
One surprising solution to the shortage of qualified cybersecurity specialists, as of late, is for corporations to hire hackers to write code that will help their sites be more secure.  Because there is such a growing need for more secure websites—especially since more and more information is being stored online—cybersecurity classes and student clubs are becoming extremely popular.  Two examples of this are Stanford University's Cyber Intiative and Purdue University's Center for Education and Research in Information Assurance and Security (CERIAS), both centers for research and education in information security, communication infrastructure, and future cyber-social systems.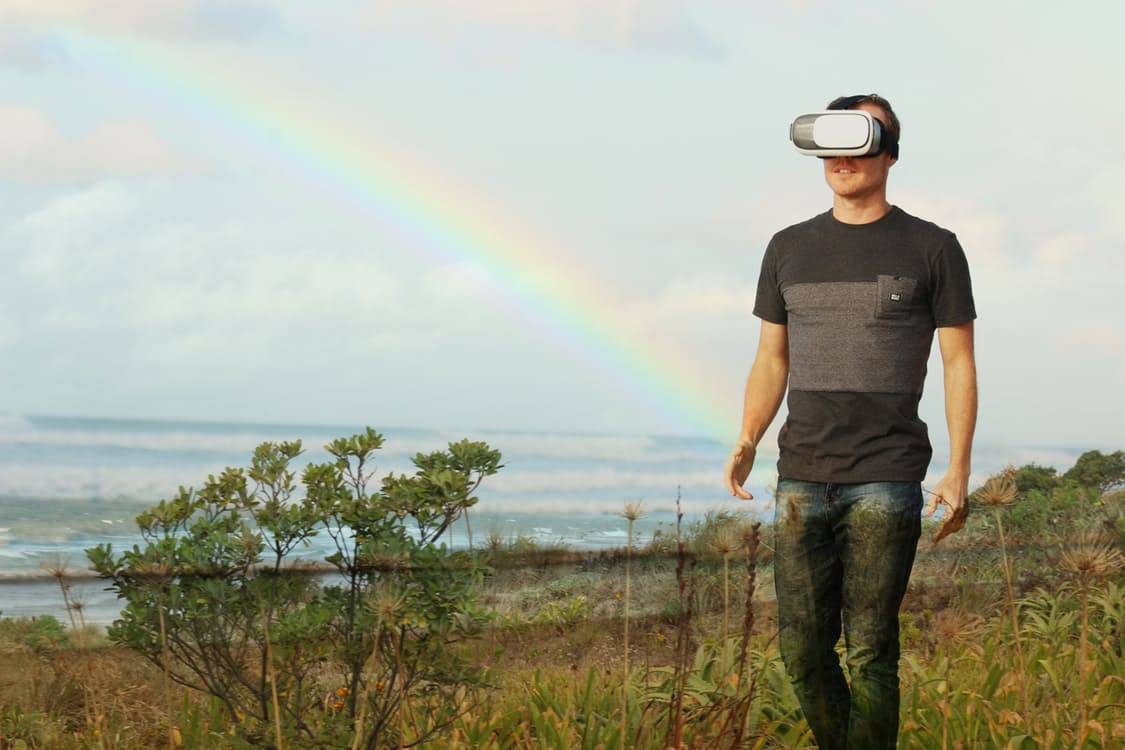 Virtual Reality (VR) Developer
A recent article in The Guardian posed the question, "Will VR really be about more than games?"  This seems like an important question to ask, but one that will likely be answered in the affirmative, considering the number of ways it's already being utilized in the fields of education, real estate, news reporting, and social media.  Games and storytelling are also likely to continue developing as popular uses for virtual reality, and these areas alone will likely be enough to maintain VR's popularity and career viability, in the future.
VR is already of great interest in to companies interested in expanding their ability to conduct product marketing research via the gamification of customers' shopping experiences.  Glenn Mitchell of The Mongrel provides a few examples of companies already utilizing VR to help potential customers experience their products in an immersive, engrossing way: Tourism Australia provides immersive video that allows online viewers to feel transported to the Great Barrier Reef or the Sydney Opera House with the help of a simple Google Cardboard viewer; while companies like Volvo offer 360-degree virtual test driving experiences that allow the viewer a relatively accurate experience of what it feels like to drive one of their vehicles, in person.   Whether you're interested in education, marketing, or design, a career as a VR Developer provides ample opportunities to get in on the ground floor of this burgeoning technology.
*   *   *
Regardless of the industry, there will be an abundance of opportunities to get involved in new and developing careers like the ones explored above.  How do you see yourself connected to one of these growing fields?  Even if your career scope is already established, can you see yourself learning more about any of the above job roles?  Share your thoughts in the comments section, below!