Coinbase recently made the difficult decision to cut off more than 1,100 staff members (18% of the total workforce). The message delivered by Brian Armstrong, CEO & Co-Founder of Coinbase, brought fear to not only the rest of the employees of Coinbase but also to investors, who keep their assets within the Coinbase platform. This is the reason why asset holders are now looking to withdraw from Coinbase.
Although Brian himself made a tweet stating that there is "no chance of bankruptcy", people lost confidence in the company.
Both experienced and inexperienced investors know that the layoff itself spells trouble. Although in this case, the reason here is that the company "grew too fast". This is why so many investors are wondering what are the options and where to store their assets after they withdraw from Coinbase.
This is exactly what we will be talking about in the sections below. Let's get right into it without wasting any time.
How To Withdraw From Coinbase – Desktop/Browser/Website
Sign in
Click on "Buy/Sell"
Choose "Sell" in Pop-up
Confirm Action
Withdraw/Cash Out Funds from Coinbase
Step 1: Sign In
Before anything else, you will need to log in to your Coinbase account.
To do that, open the official Coinbase website and click on the "Sign in" button in the top right corner. See the screenshot below for reference.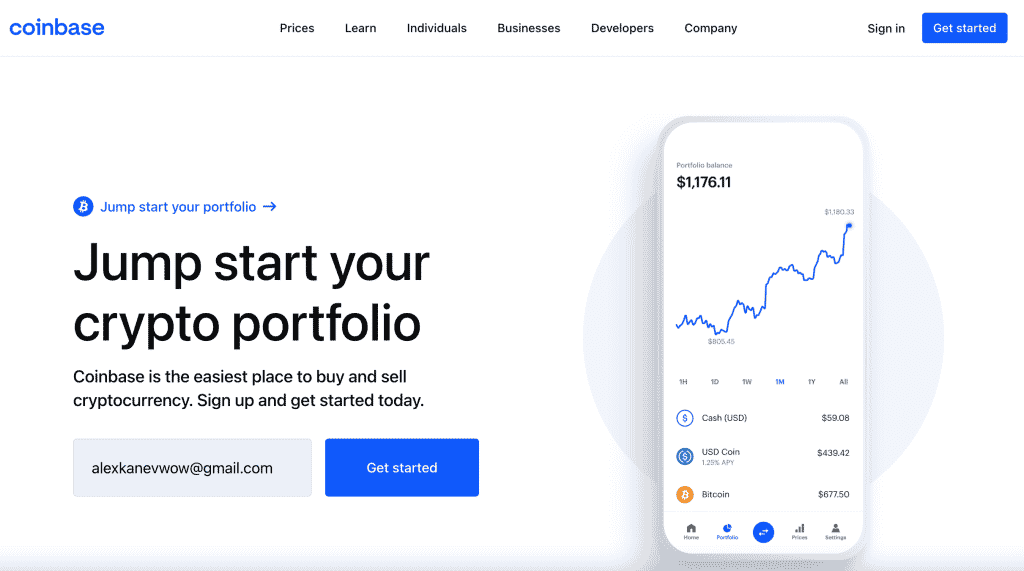 Step 2: Click on "Buy/Sell"
Once you log in to your Coinbase account, you will automatically be redirected to your portfolio page. There, you must click on "Buy/Sell" which will open a pop-up window.
When you do this, proceed with the next step.
Step 3: Choose "Sell" In Pop-up
Now you should see "Buy / Sell / Convert" options in the new pop-up window. Click on "Sell" and select the cryptocurrency you wish to withdraw/cash out from Coinbase.
Once you select the crypto, let's say Ethereum for example, you have to write down the amount you wish to withdraw/cash out. Then click on the "Sell Ethereum" button in the bottom.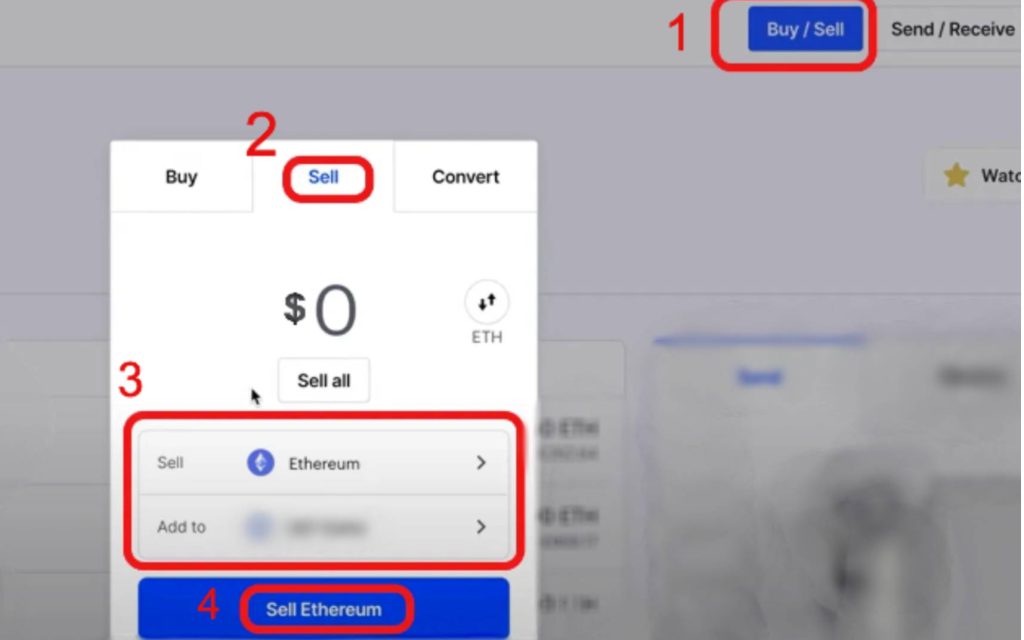 Step 4: Confirm Action
After you click on "Sell Ethereum" or any other crypto, you will be brought to a preview screen. This will show you exactly how much cash you will get for selling the tokens.
You will also see the fees Coinbase applies, where your crypto will go (which wallet), and the price of Ethereum (or other cryptos) currently.
The fee is about 1.5% for getting cash for crypto.
Click on "Sell now" to finalize the transaction.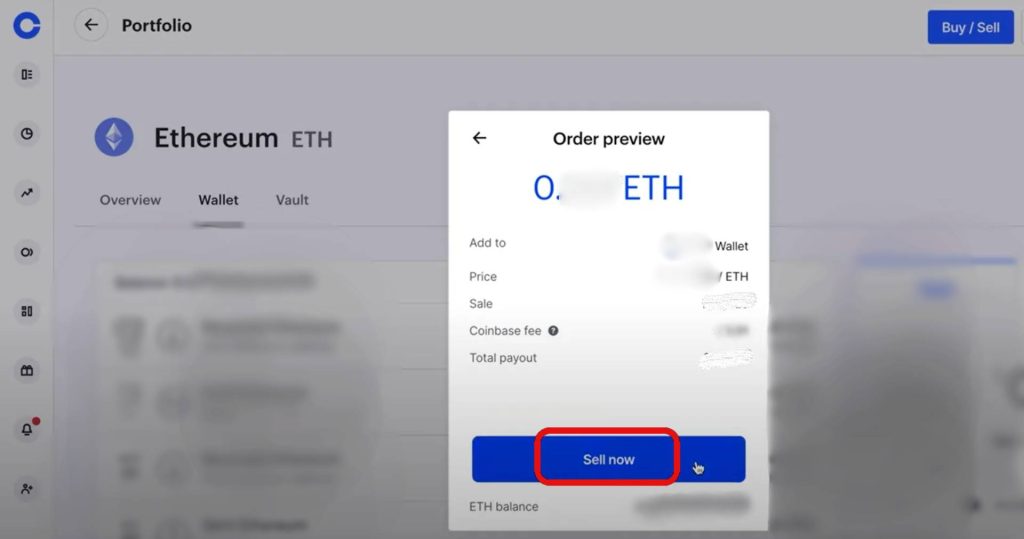 Step 5: Withdraw/Cash Out funds from Coinbase
After you sell your cryptocurrency, you will be shown 2 new options: "View transaction" and "Cash out funds".
You need to click on the latter option. This will take you to your fiat balance panel.
There's a "Cash out" section, where you need to enter the amount you want to withdraw from Coinbase. Once you do, click "Continue", which will bring you to yet another window.
Select the bank account or wallet you wish to transfer your funds. If you have no card or wallet attached, you can simply click on "Add a debit card/bank account".
Once again, click on "Continue" and review your transaction in the final stage.
If you like what you see click on "Cash out".
Why You Should Withdraw Your Assets From Coinbase
Coinbase is a crypto exchange (CEX) platform that offers its users a built-in wallet (not to be confused with Coinbase Wallet). We want to explain why it's so scary to keep your assets within a CEX.
First of all, you need to understand how a built-in wallet works. Access to a wallet is governed by a private key. A private key is essentially a long string of letters, numbers, and symbols that acts as a password. If you lose your private key, you won't be able to access a crypto wallet.
However, that is not an issue if you do not have your private key, right? Well, not really. This means that the platform is holding your private key for you, and you just need to log in to your account to access your crypto assets. Although this makes things easier for you, it is actually scary when you think about who actually has control over your assets.
Although you can easily transfer your assets to another platform (Binance, FTX, etc.) or crypto-wallet (MetaMask, Coinbase Wallet, Exodus, etc.) if you do not do that on time, you might lose everything. That would be the case if you miss the opportunity to move your assets away from the Coinbase integrated wallet.
To be more specific, this would be the case if Coinbase goes bankrupt. This is actually the thing most investors are afraid of right now. Because if Coinbase goes bankrupt, what will happen to their stablecoin – USDC? Well, since it is fully backed up, it means all holders should be able to get their money back. However, this is only speculation, because Coinbase said that in the case of bankruptcy, their customers will be treated as "general unsecured creditors".
Summary
Overall, it is always a good idea to store your crypto assets across multiple crypto wallets. Whether they are software or hardware is up to you. Make sure none of these wallets is a centralized one, so only you can own the private key to your wallet. This will ensure you have complete control over your funds and account.
In a later section, we will give a couple of suggestions when it comes to crypto wallets.
Is Coinbase Going Bankrupt?
According to a tweet by Brian Armstrong, CEO & Co-Founder of Coinbase, the platform is at no risk of bankruptcy. See the tweet below:
Although this might sound reassuring, we must also consider that we are on the verge of entering an extended crypto winter. This means that the prices of cryptocurrencies will be staying on the lower end for weeks or even months to come.
According to Brian Armstrong, during such times Coinbase's main revenue (trading) sees a significant reduction. This results in a considerable revenue drop.
A more recent example is to look at the company's report of a $429 million revenue loss for the first quarter of 2022.
Where To Store Your Assets Outside Coinbase
Storing your assets within a crypto exchange platform such as Coinbase is convenient. There is no argument about that. However, the problem here is that your assets might be exposed to more risk than they should be. Not only that, but as we mentioned above, the private key is not with you, but is rather shared with you.
For this reason, we want to show you a couple of secure crypto wallets to store your crypto assets.
To clarify, we will give you the top 3 software crypto wallets that you can access from anywhere around the world, and the top 3 hardware crypto wallets, which cost money and are real-life items.
The difference between the two is that a software wallet is free and easy to access, but less secure, while a hardware wallet is more secure, but if you lose it, you lose all of your crypto assets.
As you can see, both have their own advantages and disadvantages. For this reason, we suggest having multiple crypto wallets and to withdraw your assets from the Coinbase platform to them. This way you expose your assets at less risk.
Top 3 Software Wallets
In the list below, you will find the top 3 software crypto wallets to store your cryptocurrencies after you withdraw from Coinbase.
MetaMask is a crypto wallet that comes in the form of a browser extension (Chrome, Firefox, Brave, and Edge) or a mobile application (iOS and Android). It is well-known for being the best software wallet for ERC-20 tokens. In fact, the wallet only supports Ethereum-based cryptocurrencies & NFTs and BEP-2 & BEP-20.
Nowadays a lot of people use MetaMask to connect to different decentralized applications (dApps). Most notably, people connect their MetaMask to PancakeSwap. There, they exchange Ethereum, for example, for another cryptocurrency that is not available in other crypto exchanges.
It also is a simple entry point to the world of DeFi. DeFi stands for decentralized finances, which is a term used to describe companies that look to provide open, permissionless, interconnected financial services. These services are usually lending and borrowing crypto, as well as other crypto-oriented banking services.
Most NFT marketplaces such as OpenSea support MetaMask. At the beginning of the crypto boom back in 2021, MetaMask got the spotlight as the most popular and easy-to-use crypto wallet to buy NFTs.
Overall, MetaMask is one of the best crypto wallets when it comes to crypto and NFT storage. However, keep in mind that only ERC-20 type tokens and NFTs can be stored there. Most important of all is the fact that you are the holder of the private key.
If you want to learn more about MetaMask, check out our extensive article.
Coinbase Wallet should not be confused with the integrated Coinbase platform wallet. It is a standalone crypto wallet to which you hold the private key.
Coinbase Wallet is a digital wallet that lets you manage cryptocurrencies and NFTs. As the name suggests, it is part of the ecosystem by the major crypto exchange – Coinbase. You can use Coinbase Wallet to buy, sell, and hold hundreds of cryptocurrencies, including many altcoins.
It is available in the US, UK, Canada, Singapore, and Europe. It has exceptional security since it is regulated by the US Securities and Exchange Commission (SEC). Not only that, but it is a member of the Financial Industry Regulatory Authority (FINRA).
This is yet another pretty popular crypto wallet, mainly because it is part of the Coinbase ecosystem. If you already have a Coinbase account and it is your primary crypto exchange, we suggest sticking with Coinbase Wallet for NFT storage.
If you already have experience with Coinbase, you are probably expecting Coinbase Wallet to be just as easy to use. Well, that's totally correct. There are not a lot of crypto wallets that are so easy to use. The intuitive design makes it easy to navigate through. This is only one reason why people love the wallet.
Exodus is a desktop crypto wallet that supports over 200 different crypto assets, including NFTs. It is available for Windows, Mac, and Linux operating systems. It is a light wallet, which means it does not require you to download the entire blockchain of each asset supported.
Instead, it relies on third-party servers to provide information about the blockchain. Exodus is also a Hierarchical Deterministic (HD) wallet, which means that it generates a new address for each transaction to increase privacy.
Exodus also has built-in ShapeShift support, which allows you to exchange between supported assets without having to create an account on a separate exchange. In conclusion, Exodus is a user-friendly and feature-rich crypto wallet that is well-worth considering if you are looking for a place to store your NFTs and cryptocurrencies.
Once again, the most important feature here is that you will be the holder of the private key.
Top 3 Hardware Wallets
In the list below, you will find the top 3 hardware crypto wallets to store your cryptocurrencies after you withdraw from Coinbase.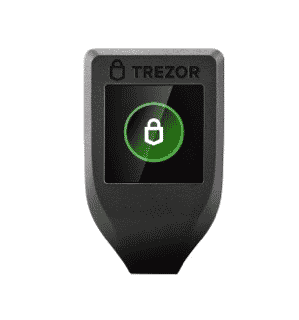 Trezor Model T is a hardware cryptocurrency wallet that offers a very high level of security for your digital assets. The device has an easy-to-use design, with a color touchscreen display that makes it easy to navigate. The Model T also supports a wide range of cryptocurrencies, making it a versatile choice for users.
In addition, the Trezor Model T includes a number of features that help to keep your coins safe, such as two-factor authentication and pin code protection.
Most importantly, since it is a physical device, it will be way harder for anyone to hack your crypto since it is stored on the wallet itself. This means that once you disconnect it from your computer, it is completely offline and safe. It would be like someone trying to steal your cash money virtually while they are stored in your back pocket.
Overall, the Trezor Model T is an excellent option for those looking for a secure and user-friendly way to store their cryptocurrencies.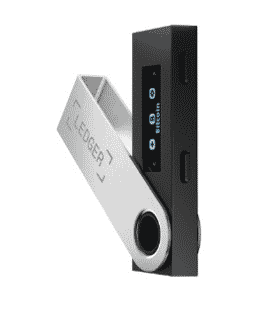 For those who are looking for a secure way to store their cryptocurrency, the Ledger Nano S is a great option. This wallet connects to your computer via USB and allows you to store your Bitcoin, Ethereum, and thousands of altcoins offline.
The Ledger Nano S also features a built-in OLED display so that you can confirm each transaction.
Yet again, Ledger Nano S is a safe haven for your cryptocurrencies, mostly because you can take the wallet offline. However, make sure to never lose the wallet. Because that's the one problem with physical crypto wallets – if they are lost, so is the crypto within. However, there's a little trick to the Nano S.
The wallet has a backup through a 24-word recovery phrase in case you lose your device. It will help you restore your crypto. Although if you lose the recovery phrase as well, it is all gone. Overall, the Ledger Nano S is a great option for those who are looking for a secure and user-friendly cryptocurrency wallet.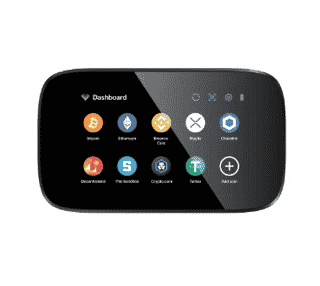 Ngrave Zero wallet is a highly secure and convenient way to store your cryptocurrencies. It is made of stainless steel and has a tamper-proof seal that protects your private keys.
The wallet also features a built-in OLED display that allows you to easily view your balance and transaction history.
Thankfully, Ngrave has realized how hard it can be for people who lose their wallet, which is why they have an integrated backup plan.
The Ngrave Zero has a backup seed feature that generates a recovery seed in case you lose your private keys. So do not lose your mind if you lose your hardware wallet – just enter your 12-14-16-18-20-24 word keyphrase and you will be as good as new. Of course, you'd lose a device that costs half an Ethereum, but at least your crypto is with you.
Overall, the Ngrave Zero wallet is an excellent choice for anyone looking for a safe and reliable way to store their cryptocurrency.
Coinbase vs Coinbase Wallet: What's The Difference?
The majority of the new players in the crypto world have no idea that the Coinbase platform and Coinbase Wallet are two different things. Or they think that Coinbase Wallet is the integrated wallet of the platform – the wallet your assets go to after you make a purchase through Coinbase.
However, that's not the case, so what is the difference between Coinbase and Coinbase Wallet? Well, as we said, Coinbase has its own integrated wallet, but it is not the Coinbase Wallet. Instead, the Coinbase Wallet is a stand-alone cryptocurrency wallet that is not directly attached to the Coinbase platform.
It acts similarly to MetaMask, Exodus, Trust Wallet, etc. You are the owner of the wallet, and so you hold the private key to it. This means that you are the only one who is able to see your assets and transactions while remaining "pseudonymous".
"Pseudonymous" is the term we use in the crypto world to explain how your privacy works – in this case, people will be able to view all transactions that happen to your wallet, but they cannot connect that to any individual unless you tell them you are the owner.
In short, Coinbase has its own integrated wallet, but it is not the Coinbase Wallet, which is a stand-alone cryptocurrency wallet.
Closing Words
The current situation with the crypto market is bringing many blockchain-related companies to their knees. Because of this, Coinbase sees the damages too. They had to lay off staff and bring bad news about their revenue for the first quarter of the year.
This truthfully concerns users who keep their assets within the Coinbase platform, especially because of the rumors. These included the bankruptcy of Coinbase, which the CEO cleared up by saying that there is no risk of the company going down that bad. We also believe Coinbase will not be going bankrupt, at least not anytime soon.
However, now that you know how scary it is to keep your assets within the platform, we wanted to make sure you know how to withdraw them whenever you want. As you noticed, it was quite easy, and there are only a couple of steps to take.
This is also the reason why we showed you some alternatives to the integrated wallet. MetaMask is probably the easiest one to setup and use, which is why it is first on our list.
We hope you now know more about the current situation with Coinbase and more about taking care of your crypto assets.