This article was last updated on September 12, 2022
The Shiba Inu Coin (SHIB) is one of the many dog-themed meme coins that surged in popularity last year. It aims to be a direct competitor to Dogecoin (DOGE), which is quite a serious goal. The team behind is definitely confident, as they look past all other competition such as Alaska Inu (LAS), Jindo Inu (JIND), Floki Inu (FLOKI), and all other promising Inus. Jokes aside, many are wondering what Shiba Inu Coin (SHIB) will be worth by 2030 and what the price prediction is.
Before we even get there, let's quickly discuss meme coins. In 2021, meme coins took the spotlight, thanks to the community, as well as Elon Musk. It is not a surprise that his tweets can agitate people to buy or sell assets. A prime example of this is the listing of Bitcoin as a payment option at Tesla. However, a more suitable example here would be his tweets about Dogecoin.
"To the moon" became a phrase used mainly as a meme, although Dogecoin truly took off. His tweets in April and May of 2021 boosted the supply and demand of Dogecoin, allowing it to reach a $0.6848 peak in value. To put things into perspective, Dogecoin was worth around $0.06 before the price went through the roof.
Enough about the arch-rival of Shiba Inu Coin and meme coins. How did the SHIB token come to be, and why is it taking over the meme coin sector?
Over the past week, the price of Shiba Inu Coin (SHIB) remained around $0.0000131. The circulation supply is 549 million tokens. The market cap went up to $7.18 billion.
History Of Shiba Inu Coin
The Shiba Inu Coin was released in 2020, aiming to be a direct competitor to Dogecoin or, more specifically, "the dogecoin-killer", as stated by the official website. Currently, the developer/s remain anonymous under the pseudonym "Ryoshi".
According to the whitepaper, or "woofpaper", as officially named, there are three main reasons why SHIB was created.
"We started from zero, with zero."
"The brilliant minds behind Shib had never collaborated before."
"We love Shiba Inu Dogs."
All of these seem reasonable to us. However, on a more serious note, there are actually many things to allow SHIB to potentially outperform other meme coins.
For starters, SHIB, unlike DOGE and other meme coins, is an Ethereum-based cryptocurrency. Because of this, it is compatible with most of the Ethereum ecosystem. And when talking about ecosystems, Shiba Inu Coin actually has its own ecosystem. It also has its own decentralized exchange called ShibSwap, removing the middle-man in staking and transactions.
The Shiba Inu Coin aims to inspire artists to submit their Shiba-art, as part of their "Shiba art movement". The goal here seems to be to expose the Shiba art community to NFT marketplace opportunities.
As a bonus piece of information, SHIB also has a "Rescue" section, operating through Amazon Smile. To be more precise, as they say, "We use Amazon Smile to collect and donate a percentage of your Amazon purchases to the Shiba Inu Rescue Association.". This directly helps Shiba Inu dogs in need, all across the globe.
Before we get into the Shiba Inu Coin price predictions for 2022, 2025, and 2030, we will compare the two most popular meme coins.
Comparison: Shiba Inu Coin VS. Dogecoin
Market Cap
Shiba Inu Coin has a market cap of $7,431,008,678. Since Dogecoin was backed up by huge names such as Elon Musk, it has a higher market cap of $12,348,099,997. Both values are as of the 14th of January and can change drastically only in a couple of hours.
Tokens In Circulation
It might be a bit shocking, but SHIB has a total supply of 549 trillion. Now, of course, this is due to meme reasons. However, it is reported that 1% of the total supply is burned daily, meaning millions of coins are burned every hour. Additionally, SHIB cannot be mined.
On the other hand, Dogecoin has an unlimited supply, but only 5 billion coins can enter circulation annually. Right now, DOGE has about 132 billion. Furthermore, unlike SHIB, DOGE can be mined. In fact, miners can choose whether to mine Litecoin or Dogecoin. DOGE initially was a fork of Luckycoin, which was a fork of Litecoin, which is a fork of Bitcoin.
Potential
Shiba Inu Coin – On the official SHIB NFT website, it is mentioned that a video game is in development. The name of the collection of NFTs used in the game is SHIBOSHIS. You can find the NFT collection in the marketplace OpenSea. There are currently 10,000 SHIBOSHIS in circulation, part of the collection.
Now, what is more interesting is that you will be getting to use your SHIBOSHI in their upcoming game, expected to be released by early 2023. No further information about this is available.
Aside from that, Shiba Inu has its own decentralized exchange (DEX), that can be used to exchange one token for another and staking.
If SHIB gets listed on Robinhood, it will probably rise by at least 10% within 24 hours. This is highly likely, due to how other tokens got listed and rose in price.
Finally, Shiba Inu developers are currently working on a Layer 2 blockchain project named Shibarium. This is great news, as SHIB is currently tied to Ethereum and its flaws, due to being an ERC-20 token.
Overall, Shiba Inu is gradually getting more and more utility, including getting accepted by big-name companies as a payment method.
Dogecoin – Interestingly enough, there are many companies that now accept DOGE as a payment method. Most notably Tesla (for merch-only), AMC Entertainment, Newegg, NBA's Dallas Mavericks (owned by Mark Cuban), and others. In total, there are about 1900 companies and websites that accept DOGE.
Aside from that, Dogecoin has no further utility, so it is mostly riding on hype right now. Its only potential is getting accepted by other big-name companies.
Block Time & Transaction Fees
Due to being an ERC-20 token, SHIB has high average transaction fees and speed. Once the Shibarium network is developed, the price and speed will naturally go down.
DOGE, on the other hand, has a block time of 1 minute, putting it well ahead of SHIB. This is further reinforced by the fact that DOGE has an average transaction cost of about $0.65.
Volatility
Memecoins will forever remain highly volatile as they ride on hype, mostly. However, this hype train can easily be derailed. As soon as people find a new and more intriguing token, they will quickly forget about SHIB and DOGE, unless both add some sort of utility.
Of course, as SHIB is adding usefulness to the token, it has better chances of surviving, when compared to DOGE. Because of the utility, it will no longer only be a meme coin, but a meme coin with a purpose.
On the contrary, DOGE can also live through, as it is the first major meme coin. So unless drastic circumstances appear, it will either keep its price or slowly get forgotten, until the next Musk tweet.
Price Statistics
SHIB saw almost no volume and price volatility in 2020. It only started getting noticed in April of 2021. What many were not expecting was the price to skyrocket in May. SHIB grew by thousands of percent, reaching a price of $0.00003503, an all-time high (ATH) for it by that time.
After that, we saw the crypto market crash, which highly affected SHIB, as it lost more than 70% of its value.
During the crypto bull run in October, SHIB was one of the many cryptos that saw a new ATH of $0.00008. This happened on the 27th of October, after which the price gradually dropped.
Currently, the price of Shiba Inu Coin goes for around $0.00001005-$0.000012. However, what will happen with the price of SHIB by the end of 2022, 2025, or even 2030?
Shiba Inu Coin Price Prediction for 2022, 2025 and 2030
It is true that SHIB is getting a lot more utility than other altcoins, but it still grips to that status. Naturally, this means people will not take it seriously, no matter how integrated it is. Although, if people look past the fact that it is a meme coin and take it at face value for its potential future utility, things could drastically change.
Furthermore, SHIB will always be a highly volatile coin, first, because it is a meme coin, and second, because around 45% of the supply is located in 9 different crypto wallets. In comparison, the 10 wallets hold 40% of the total DOGE supply.
However, there are many experts and SHIB enthusiasts that constantly try to analyze the price. This includes Shiba Inu Coin price predictions for 2022, 2025, and 2030. Of course, this is only speculation and should be looked at as nothing more.
Suggested article: The Cheapest Alt Cryptocurrencies To Buy In 2022
Shiba Inu Coin Price Prediction 2022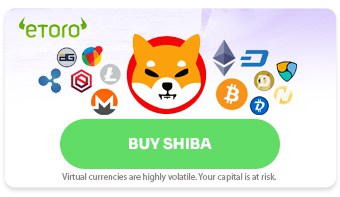 PricePrediction, a popular price prediction website using special algorithms to decide assets' prices, has a SHIB section that looks interesting. According to the website, the price of SHIB will hit an average of $0.00001914, and a maximum of $0.00002989.
According to crypto-only analytical website CryptoPredictions, things look slightly different. The average price of SHIB, by December 2022, will be $0.000025.
Of course, the algorithm these websites use can change at any given moment, depending on the current price of SHIB. These are highly speculative websites, which means that the accuracy of the predictions cannot be taken too seriously.
After looking at other crypto prediction websites, it seems that they all come to the same conclusion (almost). The average expected price of SHIB by the end of 2022 should be around $0.000032 and $0.000035.
Shiba Inu Coin Price Prediction 2025
It is quite difficult to say for certain what the price range of SHIB is going to be for one year. However, many are interested in price speculations, so wondering what the price will be in 2025 is not uncommon.
Looking at PricePrediction again, we can see the price of SHIB could be anywhere from $0.00013 to $0.00016 by the end of 2025. What should be noted here is that throughout long periods of time things can drastically change. For example, if the price of the coin moves even slightly, the abovementioned price can be completely unreliable.
The price of SHIB can be looked at in a different way. Monitoring the adoption of SHIB outside of its meme status is a great place to start. If you see the hype is not dying, and instead is transitioning to trust and belief in the token, the price could increase. Of course, if someone as popular as Elon Musk blesses SHIB with a series of tweets, who knows what will happen.
Just like previously, these speculations are nothing but exactly that. It is understandable why people would want to know what the price of a certain token will be. However, it is also a good idea to stay clear-minded even while exploring predictions.
Shiba Inu Coin Price Prediction 2030
Finally, we get to the interesting part, which also is the most speculative. Realistically speaking, this also makes it the most inaccurate. Just seeing how a virus can affect the world and, in this case, how it affected the financial markets, anything is possible. Especially when talking about 2030.
However, let's put this aside and look at statistics made by algorithm machines and what they have to say. By 2030, according to PricePrediction, SHIB should be worth anywhere between $0.00076 and $0.00093. This price is only viable if the price and volatility of SHIB remain growing slowly and patiently. Unfortunately, that is objectively impossible, looking at how volatile the whole crypto market is.
Looking at CoinPriceForecast, we see some completely different numbers. The average expected price for SHIB is $0.0017, or more than 8000% growth from the current price.
Yet another price prediction website is DigitalCoinPrice, which calculates the future prices of tokens in a similar fashion. According to them, Shiba Inu Coin is expected to grow to $0.0001, which is, once again, a huge growth from its current position.
Since all of the forecasts are a bit different, let's explore another point of view. What is the average price? Well, if we look at all these predictions, we can assume an average price of around $0.00016. As this is pure speculation, it never hurts to get involved, even if not that seriously.
Shiba Inu Coin Price Prediction 2030 and Realistic Future
It is all fun and games when it comes to Shiba Inu Coin price predictions, especially for 2030. But in order to reduce risk, we must also look at things objectively. The current status of SHIB as a meme coin is both a blessing and a curse. Many will hop on the hype train, but others, more experienced traders will drop the coin once it starts dipping.
What this says is that meme coins are not about sticking around. They are currently used, taken to the moon, and then abandoned. Of course, unlike DOGE, SHIB has actual utility, but many could miss that, because of its meme icon status.
The team behind SHIB is definitely trying to give the token meaning. However, that will also depend on luck and the marketing they bring to the table from now on. So to say that SHIB is going to be worth more, or is going to be completely worthless, is fair. Some even believe that Shiba Inu will reach 1 cent soon enough. Both opinions will remain viable, until proven wrong.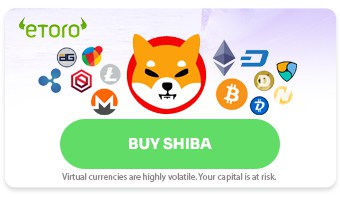 Final Words
If you are a SHIB holder or a fan of the token, then you most likely wish these predictions come true. That is completely understandable, but in order to manage risk properly, you also need to look at things objectively. The biggest problem SHIB is going to face in the future is what gave it meaning in the beginning. That's its meme coin status.
However, if SHIB properly re-introduces itself to the general public, it could be taken seriously, while remaining a meme coin. It has many catalysts that can propel the price and adoption of the token, unlike DOGE, for example. Aside from that, people noticed the charity-oriented work the team is affiliated with, which definitely helps.
As for the Shiba Inu Coin price predictions, especially for 2025 and 2030, they should be taken lightly. Such predictions are usually inaccurate, even when it comes to the more stable financial markets. There are too many unknown factors that can affect the price of these markets. Most recently, due to the pandemic, we saw what happened at the beginning of 2020.
Aside from that, if you believe in the fundamentals of a cryptocurrency and its goals, nothing should discourage you from HODL-ing.