Crypto launchpads are essentially platforms that help launch and support new crypto projects. They often serve as incubators for crypto companies and provide a way for investors to get an early start on projects before they issue tokens in an initial coin offering (ICO). To attract funds, these projects may offer their coins at a discounted price. This happens in order to generate demand and attract more investment attention.
Launchpads serve both project owners, by providing a platform to build interest and attract investment, and investors, by offering early access to potentially successful projects. The best launchpads offer customizable usability and have measures in place to reduce the risk of fraud.
Choosing a launchpad depends on various factors and reputable ones typically have a thorough vetting process for screening projects and use a robust Know Your Customer (KYC) process for verifying users. The implementation of strong KYC and anti-money laundering measures is important for ensuring accountability and preventing fraud.
Binance Launchpad – Best Overall Launchpad
Certain cryptocurrency platforms, such as Binance, have developed their own launchpad, and as you know, Binance is a cryptocurrency exchange. It allows users to discover and purchase new cryptocurrencies, as well as spot trade. The platform is specifically designed to host initial coin offerings (ICOs) and initial exchange offerings (IEOs). These are fundraising events used by blockchain projects to raise capital.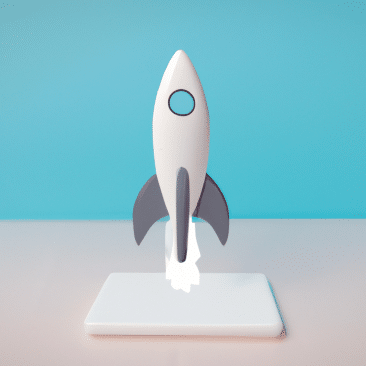 One of the key features of Binance Launchpad is that it only features projects that have undergone a strict review process. This helps ensure that the projects listed on the platform are high quality. Not only that, but they also have a strong chance of success.
To participate in an ICO or IEO on Binance Launchpad, users must first create an account on Binance and complete the necessary verification steps. Once their account is verified, they can purchase the new cryptocurrency. This can happen using either fiat currency or an existing cryptocurrency they hold in their Binance account.
Benefits of Binance Launchpad
One of the major benefits of using Launchpad is that it offers a simple and convenient way for users to purchase new cryptocurrencies. The platform is user-friendly and provides all the necessary information about each project. This includes the team behind it, the problem it aims to solve, and the use case for the new cryptocurrency.
Another advantage of Launchpad is that it allows users to purchase new cryptocurrencies with a credit card. This makes it easy for those who do not already hold any cryptocurrency to get involved in the market.
It's worth noting that investing in cryptocurrency can be risky, and it's important for individuals to thoroughly research any project before making a decision to invest. Launchpad attempts to mitigate this risk by only featuring projects that have undergone a thorough review process. Of course, it's still important for users to do their own due diligence.
INTERESTING READ: Where To Buy Polkadot (DOT) Coin And Analysis
Binance Launchpad crypto is a useful platform for those interested in discovering and investing in new cryptocurrencies. It offers a simple and convenient way to purchase new cryptocurrencies and provides useful information about each project to help users make informed investment decisions.l
Ethereum Launchpad – Best Blockchain-based Launchpad
The Ethereum launchpad is a platform that allows users to create their own cryptocurrency or token. Then, these users can sell it to the public through an initial coin offering (ICO). This is made possible through the use of smart contracts on the Ethereum blockchain. They facilitate the sale of the new currency or token. The launchpad provides a way for individuals or organizations to establish their own digital currency and market it.
As we all know, the Ethereum network is one of the safest networks in the entire cryptocurrency industry. This is the reason why we can expect a large number of ICOs to come into play soon. Of course, it goes without saying that smart contracts are going to play a big role in all that. You can go to the official Ethereum launchpad website and see the terms for yourself.
Overall, Ethereum is a credible platform and blockchain which means their launchpad will probably be too.
Other Crypto Launchpads
In this section, we will go over some great launchpad alternatives to Binance Launchpad and Ethereum Launchpad. We will also explain what each does, what its purpose is, and more. Before that, just so you are ready, let us explain that each launchpad serves a different purpose. For example, there are all-rounders that cover projects such as DeFi, GameFi, etc. While others specialize in a particular category. We will cover those "Specialist" Launchpads.
First on our list is GameFi.org – a platform that allows users to discover and participate in initial game offerings (IGOs). Not only that, but also other games in the metaverse. On the platform, users can stake, earn, and even join guilds to participate in group investing. In addition to providing a variety of gaming options, GameFi.org also offers educational materials about trends and the metaverse.
Some examples of IGOs that have been launched on the platform include Epic War, League of Kingdoms, STEPN, Codyfight, Monsterra.
For those of you who are into gaming or enjoy the GameFi scene, this platform is a great place to begin investing in launchpad IGOs. We suggest checking the official website for some real-time stats.
Polkastarter is a decentralized protocol built on the Polkadot network that enables projects to conduct secure token sales. The platform leverages the unique capabilities of Polkadot to facilitate cross-chain token exchanges. It also protects against market manipulation by large investors, known as whales. It is designed to provide a secure and transparent way for projects to raise capital.
RELATED ARTICLE: The Most Accurate Polkadot (DOT) Price Prediction: 2022-2030
Polkadot is a next-generation blockchain platform that aims to provide a more scalable. But that isn't the only great feature as it is also flexible, and user-friendly for developers and users. Since Polkadot is one of our favorite blockchains , here are some of the best features:
Scalability: Polkadot is designed to be highly scalable, allowing for faster transaction speeds and lower fees compared to other blockchain platforms.
Interoperability: Polkadot enables the interoperability of different blockchain networks, allowing them to communicate and exchange data with each other.
Security: Polkadot uses a multi-chain design that allows it to scale securely, with each chain being responsible for its own security.
Governance: Polkadot uses a decentralized governance model, with users able to participate in decision-making processes through a voting system.
Modularity: Polkadot allows users to customize and build their own blockchain solutions, with a variety of built-in features and modules to choose from.
Developability: Polkadot provides a range of tools and resources for developers to build and deploy their applications on the platform.
Usability: Polkadot has a user-friendly interface and provides a range of features and services to make it easy for users to interact with the platform.
Of course, there are other benefits to the blockchain, but those are the basic ones.
Huobi is a globally recognized cryptocurrency exchange that offers a range of trading and investment services. In March 2019, the company introduced Huobi Prime. That's their launchpad platform that allows users to buy and sell select digital assets at discounted prices. Huobi Prime has helped launch several successful initial coin offerings (ICOs). Good examples are TOP Network and EPIK.
Huobi Prime is part of Huobi's ongoing efforts to expand its offerings in the industry. In addition to Huobi Prime, the company also operates Huobi Global. This is a well-known exchange platform that offers a wide range of digital assets and services to its users.
Huobi was founded in 2013 and has become one of the largest and most trusted cryptocurrency exchanges in the world. The company is headquartered in Singapore and has offices in various locations around the globe, including Hong Kong, Korea, Japan, and the United States.
Huobi offers a wide range of services to both individual and institutional investors, including a spot market for buying and selling cryptocurrencies, a margin trading platform, a futures trading platform, and various other investment products.
In addition to its trading and investment services, Huobi also has a strong focus on education and community building, with a range of resources and events designed to help users learn more about the cryptocurrency market and connect with other industry professionals.
Conclusion
In conclusion, it's important to remember that the list of crypto launchpads provided in this article is only a snapshot of some of the largest options currently available. When choosing a crypto launchpad, it's important to keep in mind that each platform may only support certain blockchain networks and a limited number of projects.
Therefore, it's crucial to do thorough research and due diligence before making any investment decisions. Additionally, it's worth noting that none of the crypto launchpads mentioned in this article offer a token creation tool. If you're interested in launching a project on one of these platforms, you'll need to create your token elsewhere and then submit it for consideration.
RECOMMENDED READ: Huobi Token (HT) Price Prediction: Can HT Reach $100?
Ultimately, it's important to carefully consider all of your options and do your own research before deciding on a crypto launchpad for your project.