This article was last updated on March 14, 2022
The number of business tech has been on the rise and knowing which one to pick can be challenging. With cloud computing offering a whole new breed of responsive business tools, on-premise hardware is slowly fading away and enterprises are finding reaping huge benefits from this development. Cloud-based apps are quickly changing the way SMEs operate.
SaaS tools (Software as a Service) are available and can be used for HR and small business accounting to document storage and email marketing.
These tools offer a host of benefits including automatic updates, better collaboration, and flexibility. With this in mind, choosing the best cloud based document management app is very important and this article will look at 5 top apps that no entrepreneur can afford to ignore.
5 Amazing Cloud Based Document Management Apps No Entrepreneur Can Afford to Ignore
Sage Live
Sage Live is undoubtedly one of the most complete and also the best app for accounting and business. This app helps you to connect CMR, accounting and financial data in a way that gives you a single office while allowing you to conduct different functions from anywhere. With this multidimensional cloud based document management app, you can easily manage, analyze and operate your business so as to track and see results from any location. Sage Live allows you to connect back-office general ledgers and accounts with the front-office CRM.
The cloud based app also provides your business with real-time scalability and accounting across different important apps that you might be using. Through real-time and API integrations, you can use this app to connect with other apps through the cloud platform. Sage Live amazingly transforms your tedious general ledger into a dynamic accounting engine thus making it possible for you to make decisions that are more confident without wasting time. With the cloud based document management app, it is possible to connect, organize or run your business from anywhere with broad usability across different devices including Smartphones and tablets.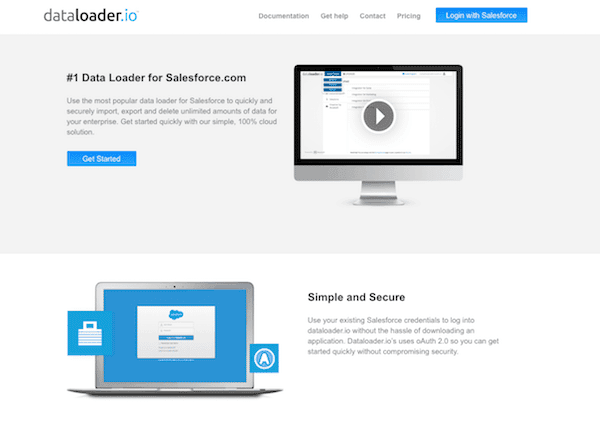 This is a complete cloud solution app that offers quick importation, exportation and deletion of any data in salesforce.com. The cloud based document management app is simple and absolutely free and users don't need to download it in to their devices. All you need to do is just to log in with your credentials and you will be able to use the app. You do not need any security token when signing in. You can enjoy easy data mapping with Dataloader.io using keyboard shortcuts which makes drag and drop unnecessary.
Some of the features you get from this document management app include scheduling, a feature that allows you to automate different task imports and exports based on your preference. Scheduling can be done on hourly, daily, weekly or even monthly basis. Dataloader.io also supports data exportation and importation from multiple file sources such as Box, sFTP, DropBox, and FTP. Dataloader.io is powered by Cloudhub, an integration platform and uses canvas UI. With this complete cloud based document management, you can create, organize and manage your integrations with ease from anywhere through CloudHub.
S-Docs
This is a free document creating app that allows you to create excel documents, emails, PDF, account summaries and Word docs for easy sharing and storage. With S-Docs, you can generate proposals, contracts, quotes, reports and many other documents for free. The solution easily automates all your document creation while allowing you to distribute them within a very short time.
The cloud based document management app supports batch mode and full workflow automation while guarantee uncompromised security levels for all your documents. S-Docs do not require downloads, client installations, plug-ins or any third-party web services. In addition, your data doesn't leave force.com as the app leverages on standard authorizations Salesforce.com.
The cloud based document management app also supports standard and custom objects, 1-click document creation, event-driven auto-creation, Google Drive integration, Amazon S3, and E-signature support. In addition to creating activities, S-Docs also offers automatic responsibility follow-ups. The document management app has HTML5 for use across mobile devices and a seamless UI with Salesforce.com (cloud computing company). With S-Docs, you can create massive documents using list views, or triggers over S-Docs REST API or automation through workflow.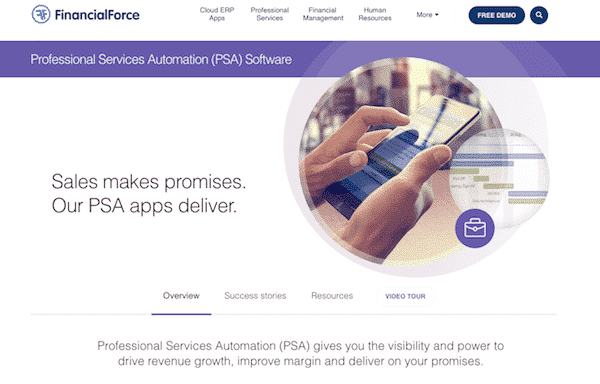 With this cloud based document management app, you can easily manage your staff, customers, projects and finances by taking advantage of Salesforce.com and Force.com CRM within one integrated service management app. FinancialForce PSA also provides a number of social tools including Chatter to benefit from their employees' knowledge. With this cloud based app, you enjoy a host of tools which you can take control of, for easier access of document storage making it possible and easy to work as a team. Entrepreneurs can manage, customize, and modify the app individually or with a partner. You can easily transform your company services with FinancialForce PSA using the most recent cloud based technology in addition to cutting-edge Professional Services Automation (PSA) functionality. This helps increase your business' revenue exponentially, improve resource management metrics and optimize project profitability.
With this app, your staff members will always be able to self-manage and collaborate more effectively using the social tools. This is easy and possible even when the teams are dispersed. Through chatter and portal, clients can also be engaged within this document management app.
This cloud based app is fast and easy and does not have coding integration for all Salesforce admin. The cloud based document management app is free and offers automated data migration with users being able to import or export data between different flat files, databases, and salesforce or force.com. JitterBit Cloud Data Loader has drag & drop integration as well as mapping. In addition, it offers users other highly developed functionalities including scheduling, management and monitoring and automation tools.
This cloud based data management app is easy to use and is built on the policy of Harmony Cloud Integration thus guaranteeing an impressive user experience. Entrepreneurs can benefit from incredibly reduced data export/import automation effort and time from salesforce, force.com and many other business-critical databases and files whenever on-premise or in the cloud. JitterBit Cloud Data Loader is designed eliminate the unwanted cost of using IT resources to set it up. With its amazing automation features, you only need to set it up once and you are done. The cloud based document management app allows for upgrade and has some amazing features that will make it easy to operate.
Final thoughts
These are some of the best apps that you will find useful for your business operations. However, it is good to note that different businesses have varying document management needs and therefore it will be good to assess your needs when choosing the right app for use. As an entrepreneur, you should be able to loot at the different features and decide which app is ideal for your business. It is always good to pick the app that guarantees you of the best user-experience without compromising on the security of your documents. The 5 apps above are guaranteed to make your business operations smooth, save time and money while at the same time helping you increase your revenues. They are completely cloud-based and secure.
Photo credit: Unsplash.com